Agricultural student runs the New York Marathon for charity
Oliver Pritchard, first year Foundation Degree Agriculture and Farm Management student, has run the New York Marathon to raise money for The Elizabeth Foundation, the preschool nursery he attended when he was first diagnosed as being deaf. Oliver has raised a staggering £360 for the Foundation so far, but hopes to raise even more as donations keep coming!
Oliver's story…
"I've been running my whole life. I won the mini Great South Run at the age of seven, and have won other awards and races along the way. My Dad was fantastic, waking up at the crack of dawn to take me to all these running and triathlon events, and eventually, he decided to join me and take part!
"We decided to do the New York Marathon because we'd never been to New York City, had heard how amazing the marathon was, and relished the challenge. Most importantly, we wanted to complete our first ever marathon together – father and son.
"So we pulled on our trainers and started training. After our first couple of races, we decided to raise money for The Elizabeth Foundation, a charity close to our hearts. The Elizabeth Foundation was a huge part of my childhood, and without it I wouldn't be the independent person that I am today. The Foundation has been a source of support, not just to me, but to my whole family. What better way to show our thanks than to help them support another family, just like ours.
We landed in New York two days before the race, and spent some time exploring the city. Waking up at 4am on race day, we joined thousands of people on the streets of New York, getting ready for the race ahead. Going across the finish line, I was so proud of myself and my Dad for doing it – proud that we did it together, and proud that we did it under five hours so our names would be in the New York Times! After a hot bath back at the hotel, we went out to celebrate our achievement!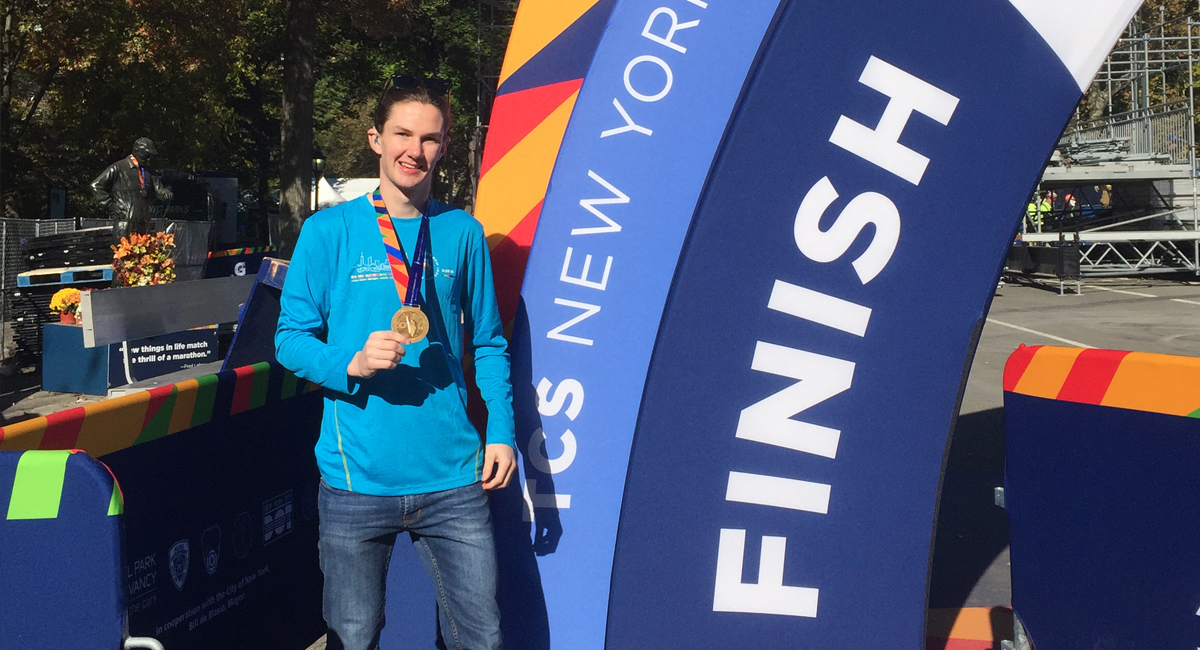 "Within three days of being back in England, I received a text from my Dad saying; 'Are you up for the Rome marathon in April 2017…' So watch this space!"
Watch a video of Oliver running the New York marathon.
To donate, visit Oliver's Justgiving page.