BBC Any Questions at the RAU
The Royal Agricultural University (RAU) in Cirencester hosted an episode of BBC Radio 4's Any Questions with Jonathan Dimbleby on Friday 7 April 2017.
A panel of political and media personalities answered topical questions posed by the audience, including one from third year BSc (Hons) Rural Land Management student Phillipa Dalby who asked the panel: 'Why will leaving the EU be good for British Agriculture?'
Other topics included the conflict in Syria, and taking children out of school during school holidays.
The panel consisted of: Margot James, Minister for Small Business; Barry Gardiner, Shadow International Trade Secretary; Leanne Wood, Leader of Plaid Cymru; and Jonathan Arnott, Chairman of UKIP. They answered questions from a packed audience in the RAU's Boutflour Hall.
Jonathan Dimbleby is a political commentator and a writer, who presents current affairs and political radio and television programmes. An alumnus of the Royal Agricultural University, he graduated in 1965, and told the audience that his first article had been written while a student at the RAU.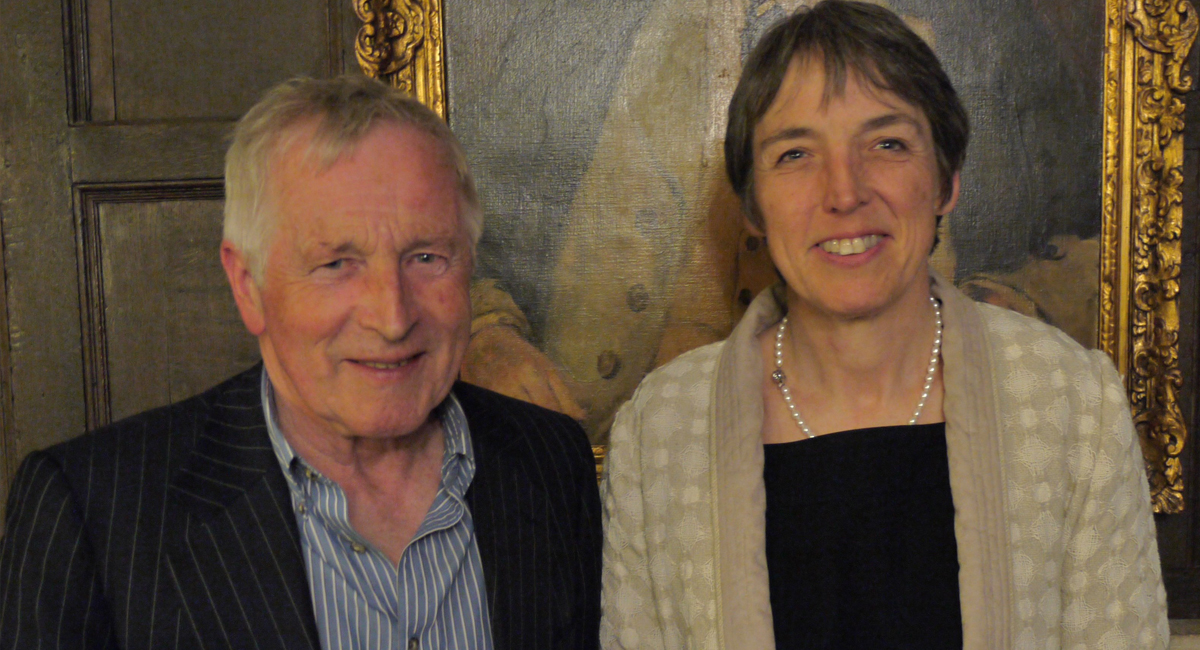 BBC Any Questions was recorded in Cirencester as part of Abbey 900, a yearlong festival of celebrations marking the 900th anniversary of the founding of the Augustinian Abbey of St Mary in Cirencester by King Henry 1 in 1117. The RAU is a festival partner and is acting as co-sponsor in a number of events to be held both at the University and in the town throughout the year.
Listen back on the BBC iPlayer (expires 7 May 2017).