Date published: 26 Jan 2017
Following the arrival of fifty dairy bull calves to Harnhill Manor Farm on the 10th January, the Buitelaar partnership project is now underway.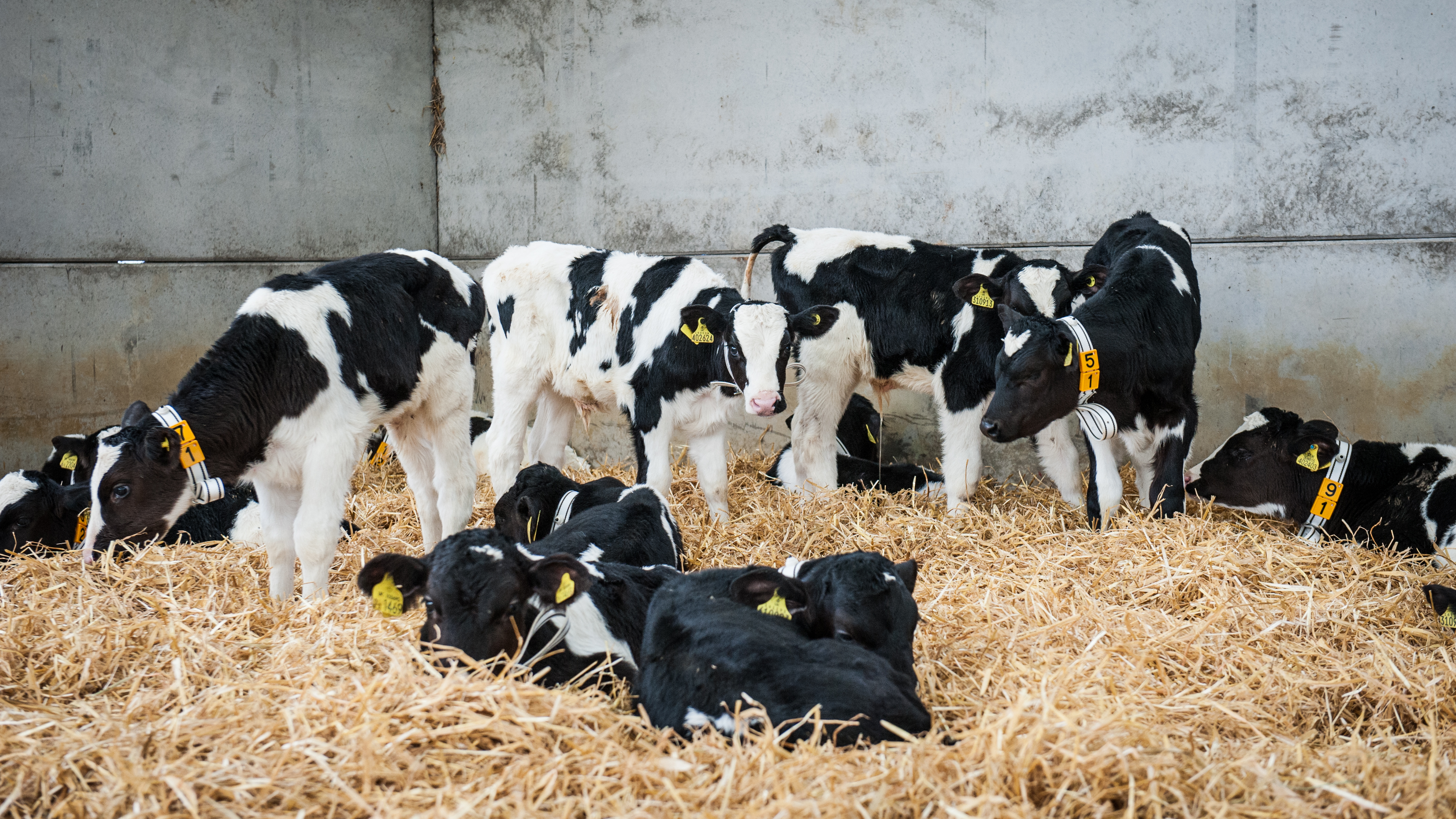 The calves were allowed 12 hours to rest and settle into their new shed before being weighed, vaccinated and taught how to use automatic milk machines.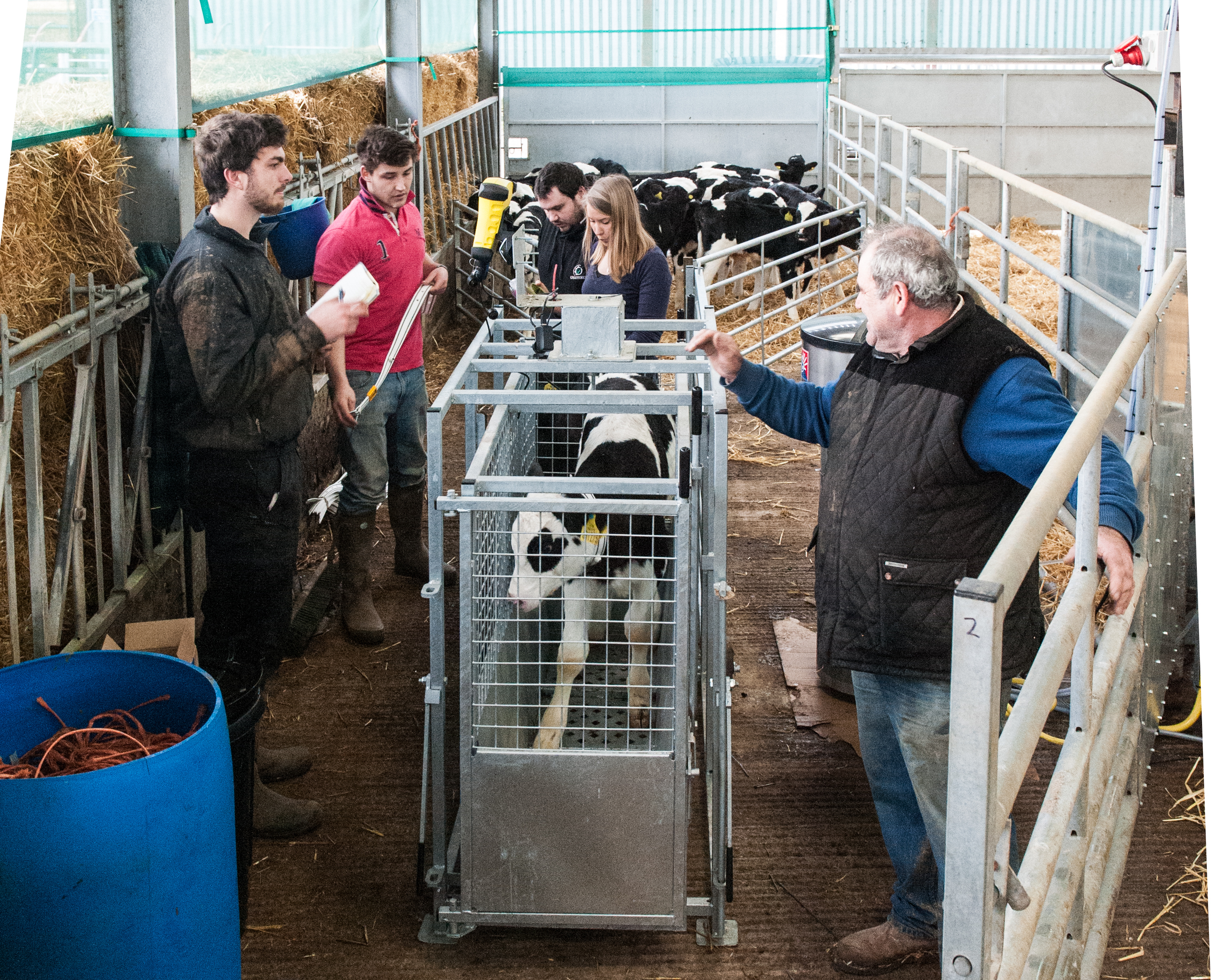 Emily Edwards, Project Manager was joined at Harnhill by Masters Students Tim Baber and Dale Webb as well as Farm's Manager Tony Norris in order to complete the first day of tasks.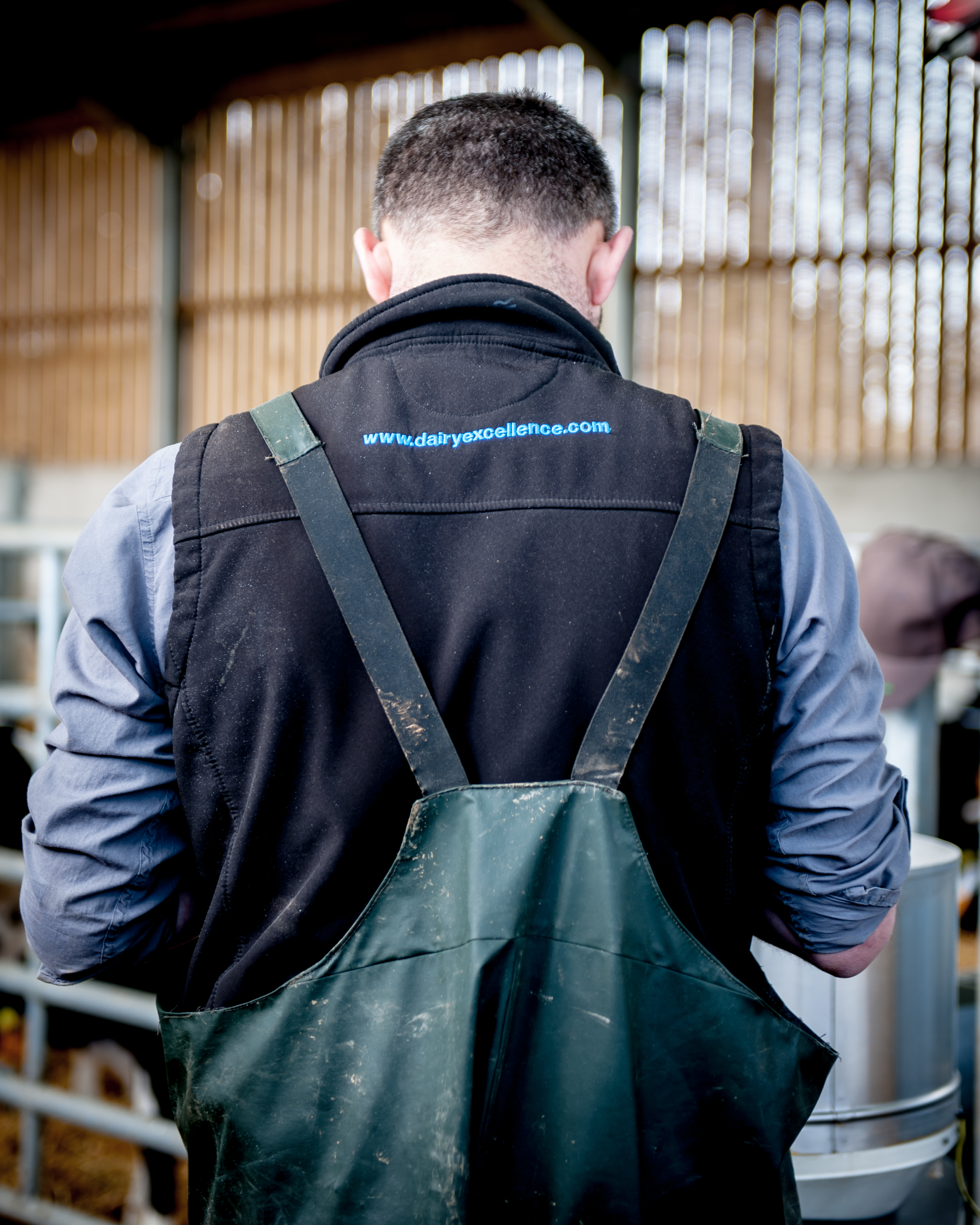 The team of RAU representatives were assisted by Jordan Mikicionek from Dairy Excellence who provided professional support with milk machine set up and calf training.
In order to track growth, each animal was weighed.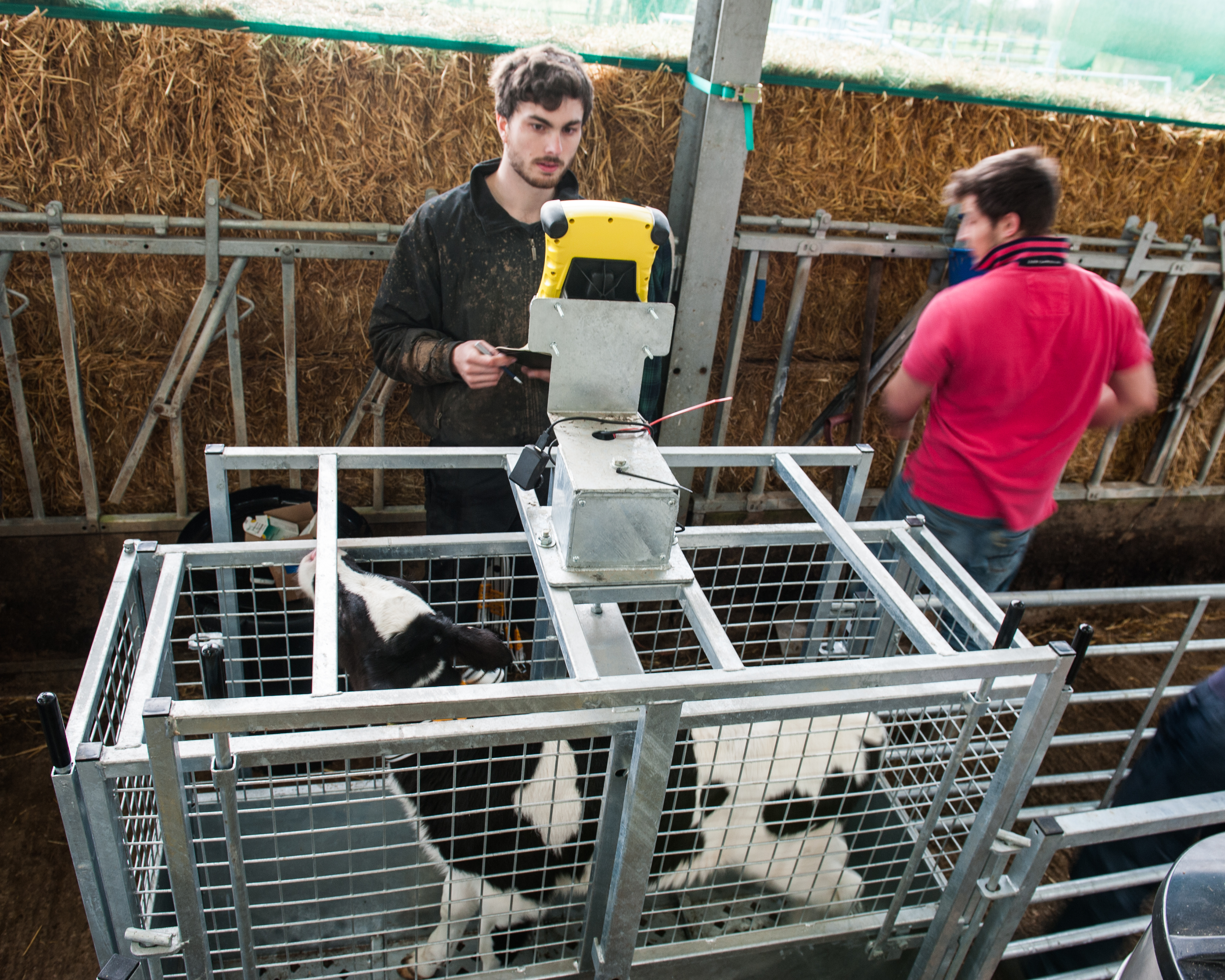 The electronic collars were put on the calves and they received their first vaccination against Parainfluenza Virus 3, a respiratory infection common in calves. Synergy Farm Health, who are part of the partnership, have developed a protocol for medication on the farm which is being followed carefully in order to ensure best practice.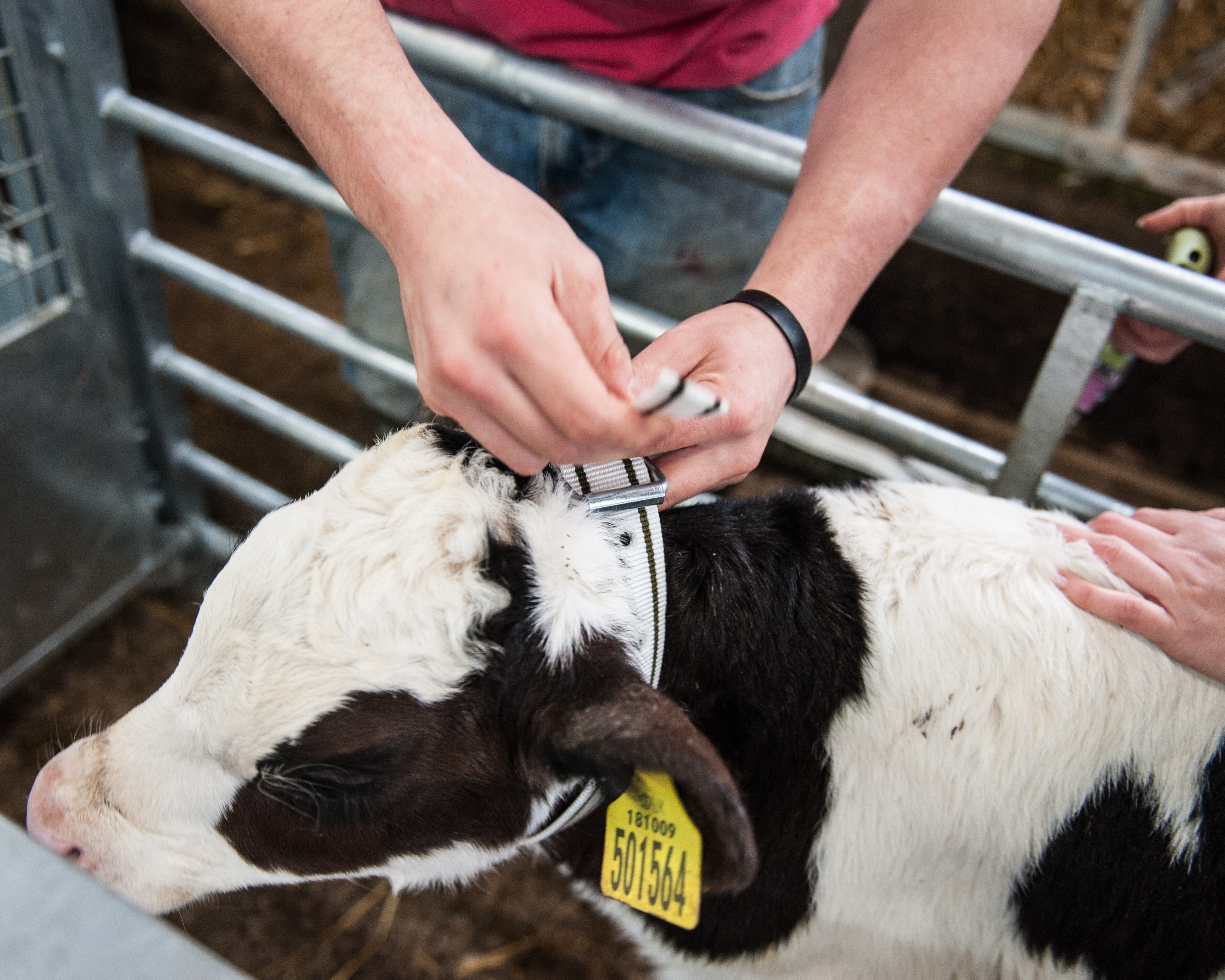 Once all electronic collars had been fitted the calves were able to start their training on the milk machines.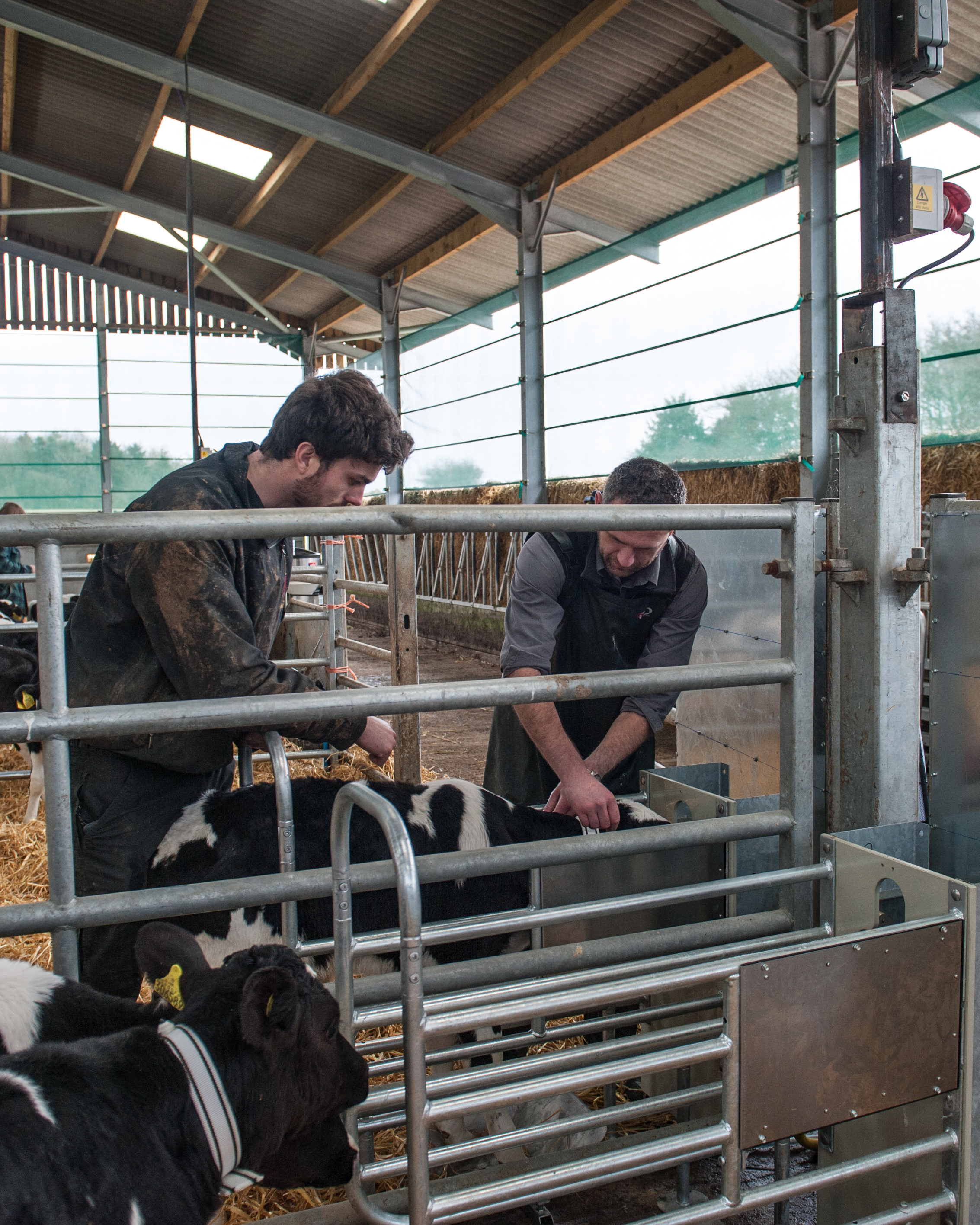 The automatic milk machines were supplied by Tentego, part of the VanDrie group in support of the partnership. Whilst a lot of European countries use automatic feeders, few calf rearers in the UK use the system at present.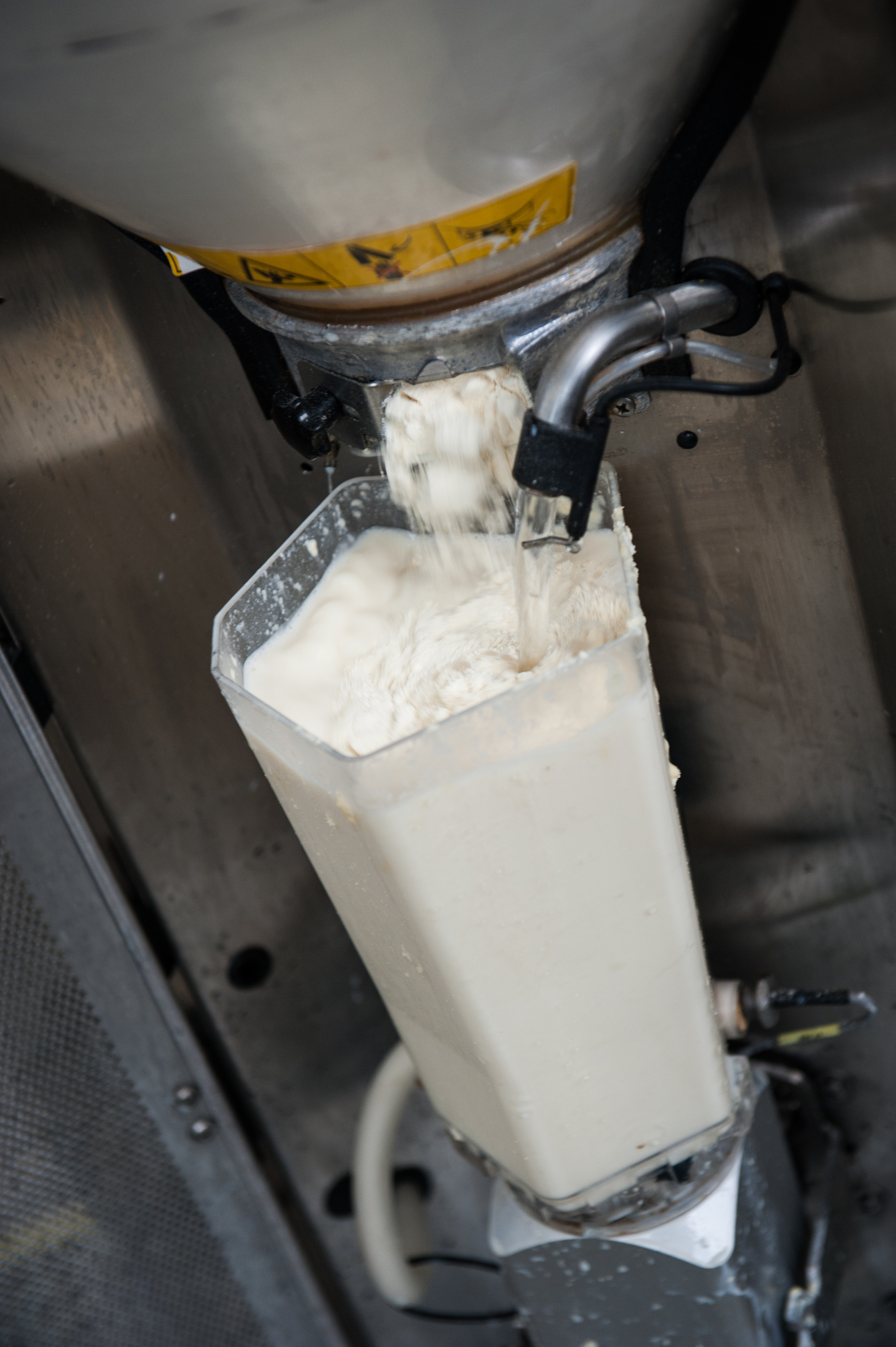 The calves quickly learnt how to walk into the feeding station and use the teat, with queues forming quickly for access to the unit. The feeders also weigh the calves daily whilst they are feeding and the data is recorded. It is expected that most calves take around two to three days to learn how the milk machines work, however some that had previously been bucket fed took a little longer.