Celebrating the life of Professor John Alliston
On Friday 21 July 2017, the Royal Agricultural University hosted a lunch party to celebrate the life of Professor John Alliston, our esteemed colleague and a friend to many of us.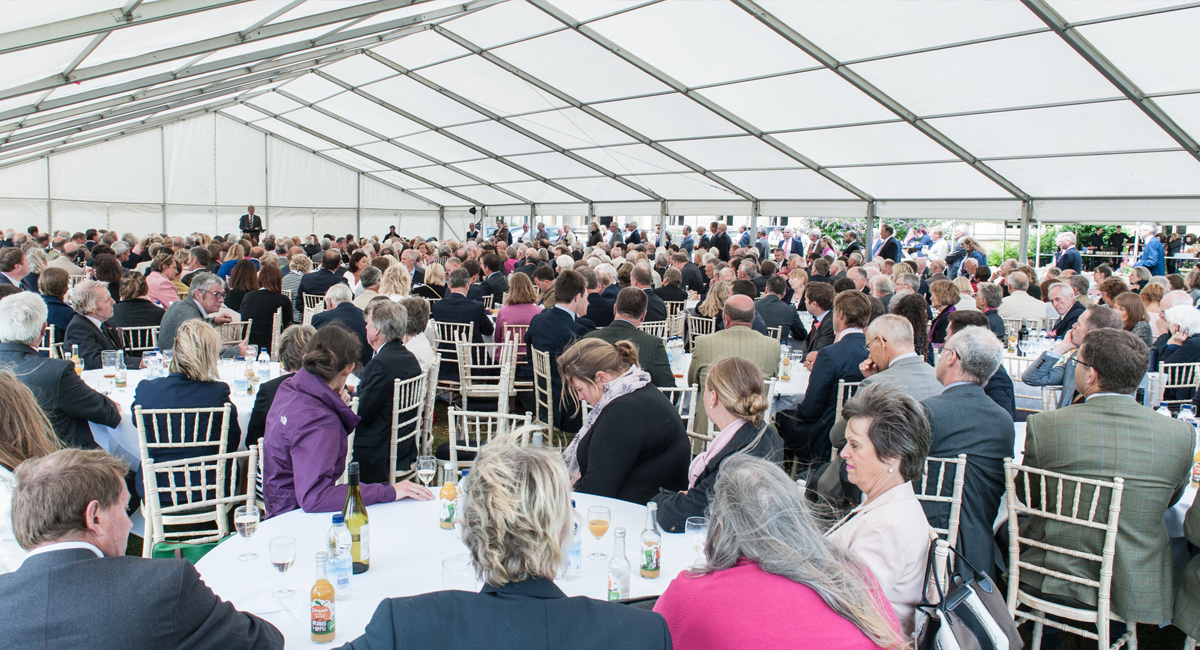 John's will specifically requested that the family held a big party to get together and reminisce, and the RAU was honoured to play host.
Undeterred by the inclement weather, more than 500 guests were welcomed by Vice-Chancellor Professor Jo Price. They enjoyed a buffet lunch and heard accounts of John's life from Professor David Leaver, Lord Henry Plumb, Peter Morris, Steve Kilminster, and John's son Michael. Some of John's favourite vinyl records were played in the Bathurst Lounge, accompanied by photographs of his life.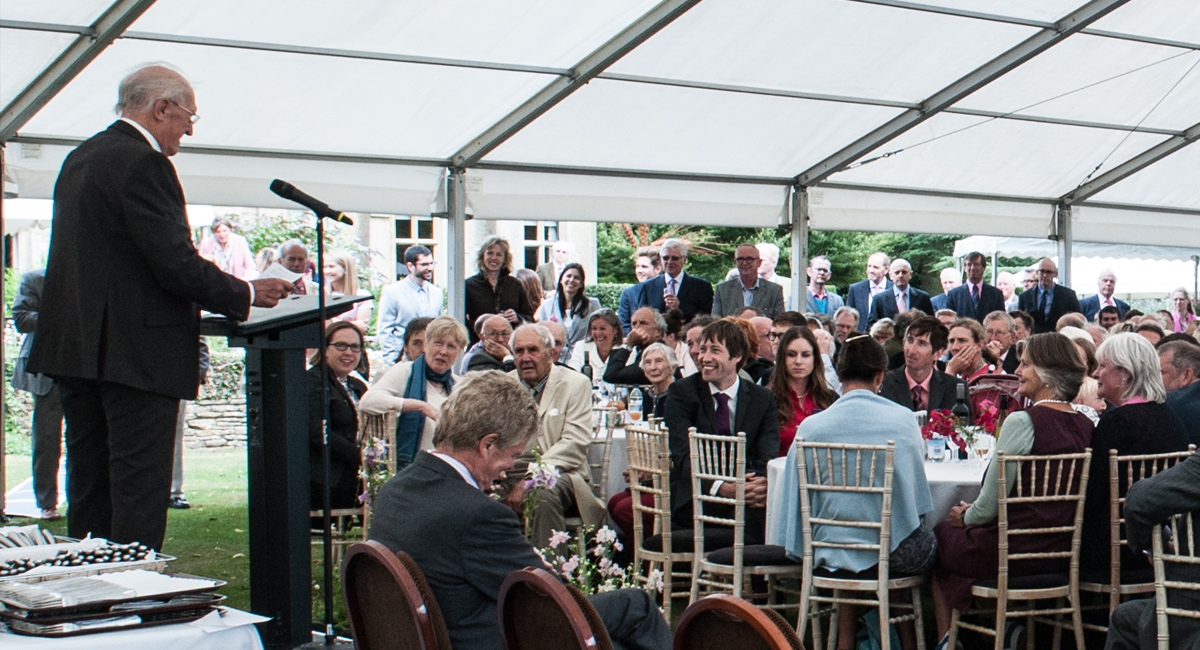 John was a much-loved and prominent figure in the world of agriculture, and this was made abundantly clear by the hundreds of guests; from friends and neighbours, to society members, colleagues, professors, liverymen, presidents, and others, who made their way to Cirencester to join us for the day.
John will be much missed by one and all.