Drive for Life highlights road safety
On Wednesday 28 September, the Royal Agricultural University held a Drive for Life road safety event, which promoted road safety to freshers, returning students, and members of staff. The event raised awareness of the horrors of road traffic collisions with hard-hitting talks and demonstrations.
The keynote speech 'Let's just get home' was given by former students Rachel McGrath and Adj Bell-Irving, who shared their own tragic experience of a traffic collision. The powerful talk hit home with students, who heard the devastating consequences of drink driving first-hand.
In an interview with BBC Radio Gloucestershire, Rachel and Adj explained that they were sharing their real life experience with the students in the hope that they would become more aware of road safety, and think twice before getting behind the wheel of a car.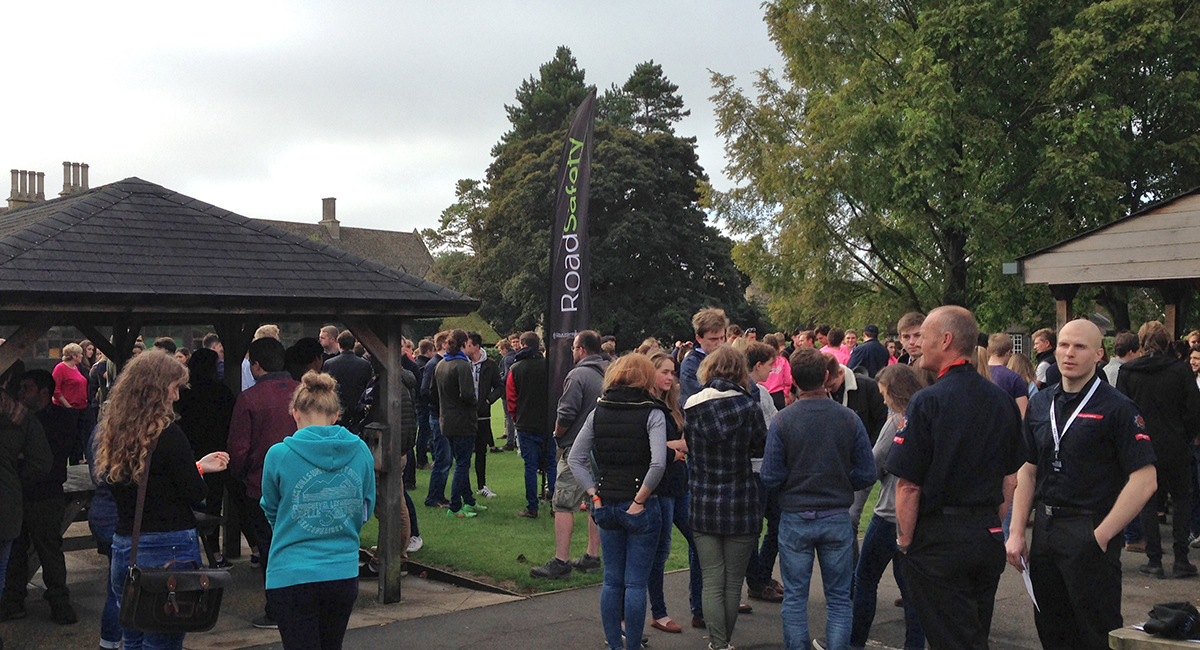 Listen to the full interview on the BBC iPlayer - tune in at 2.13.40.
Students also had the opportunity to attend a series of interactive workshops on: the physiology of a crash, the consequence of the law, the emotional impact on the service involved, and take part in a variety of exhibitions – such as the drink and drug testing and 3D driving awareness (go karts).
The event culminated in the live extraction of a human casualty from a vehicle, as Gloucestershire Fire and Rescue Service arrived first at the scene of a simulated traffic collision.