Date published: 19 Dec 2017
As part of National Tree Week (25 Nov – 3 Dec) students studying Foundation Degrees in Environmental Conservation and Heritage Management, and British Wildlife Conservation were out and about with their spades, actively planting trees.
Working in partnership with Council's Severnside Project, students planted a grand total of 400 trees.
Justin Hobbs, Tree Officer at Gloucester City Council, said: "The students have done a magnificent job planting so many trees and in such a professional way. It's great to see how such practical activities as these are built into their courses."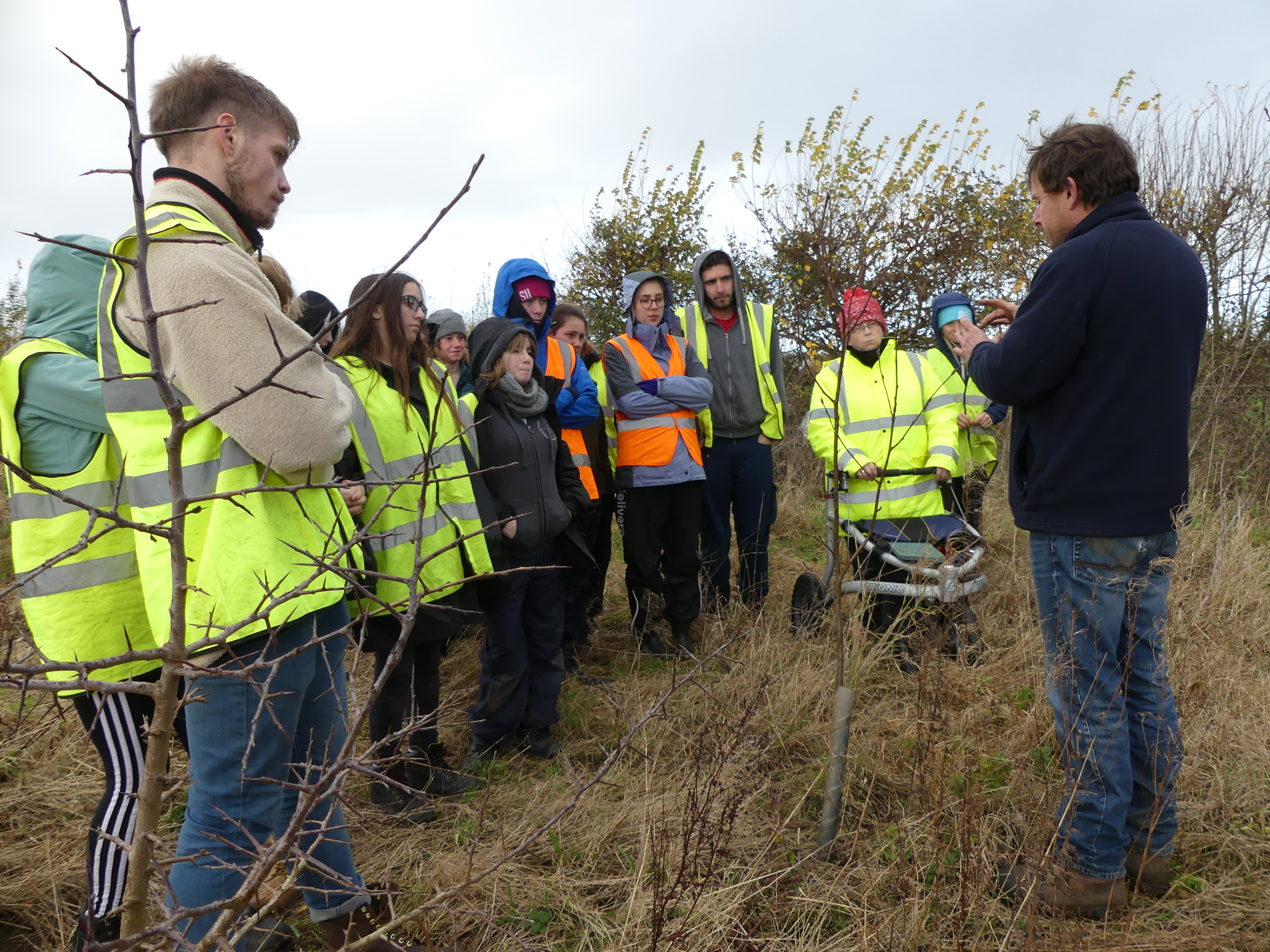 Students experienced the various different types of planting techniques as well as learning about species identification, soil-tree relationships, and the all-important aftercare to ensure good establishment. They also learnt about the financial support mechanism for this work via the Woodland Grant Scheme, and how working with partners is often a key to the success of any project.
To find out more about the FdSc Environmental Conservation and Heritage Management and FdSc British Wildlife Conservation, please contact ian.grange@rau.ac.uk