Environment students in rewilding study trip
Environment students at the Royal Agricultural University (RAU) have been visiting various rewilding projects in the UK to build on their theoretical knowledge outside of the classroom.
Second-year students studying a Foundation Degree in British Wildlife Conservation has visited the Devon Wildlife Trust Enclosed Beaver trial and the Knepp Estate in Sussex. The visits help to put their learning of rewilding as part of their Conservation Ecology module into context.
Rewilding is an increasingly popular term to describe the restoration of landscapes and ecological processes. It will become an increasingly important tool when addressing the decreasing biodiversity in the UK, as well as restoring soil and improving water management.
Scott Probert, FdSc British Wildlife Conservation student, said: "An eye-opening experience. The ecological benefits and complex diversity of habitats created by rewilding was truly inspiring."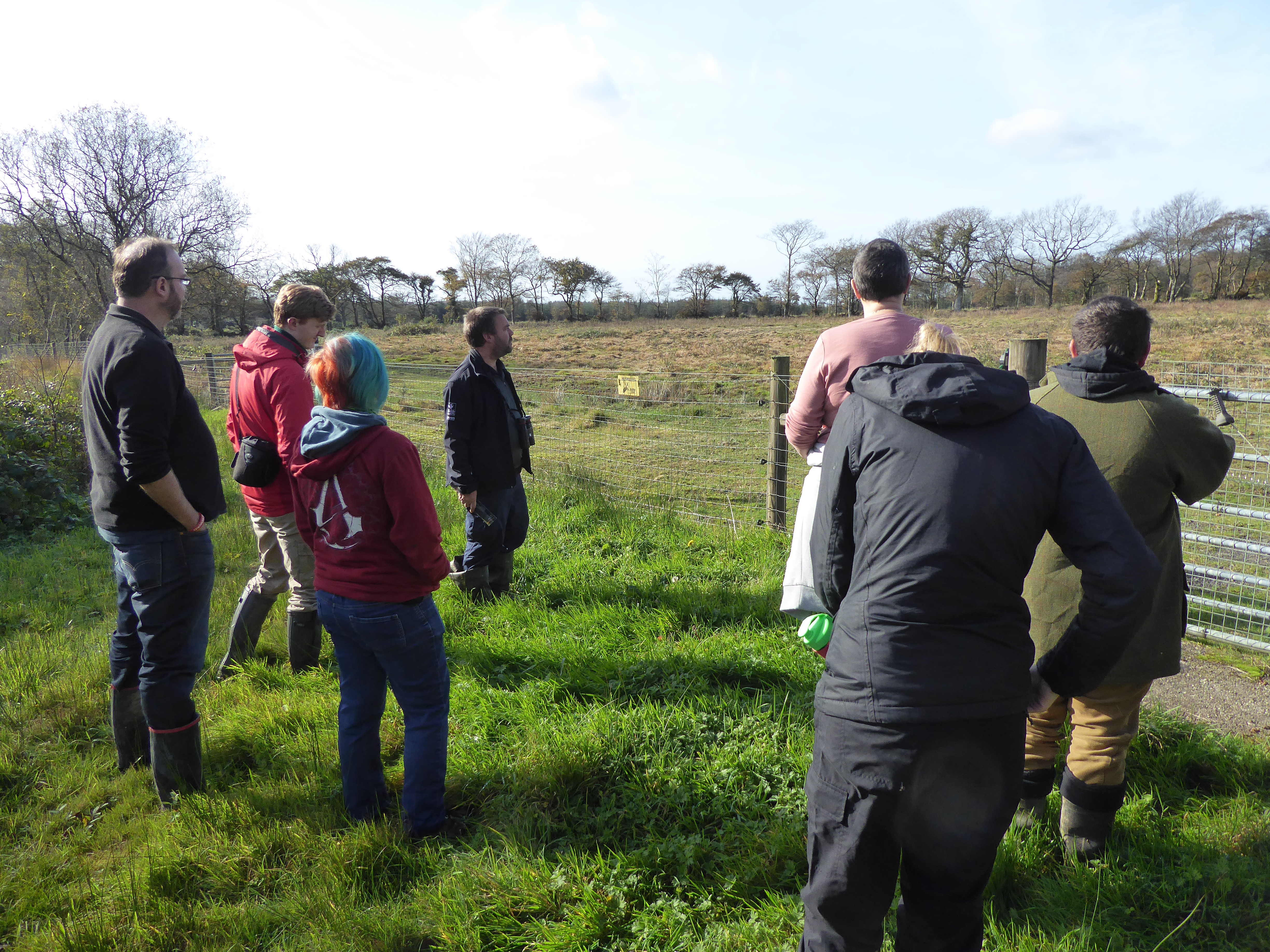 The Devon Beaver Enclosed Beaver Trial has been gathering evidence (with the University of Exeter) on the ecological and water management impacts of a pair of beavers on a landscape. The results are spectacular.
Knepp Estate, owned and run by Sir Charles Burrell (an RAU alumnus), is an example of a soft rewilding project. Using grazing animals to restore natural ecological processes is producing many exciting and unanticipated outcomes. The profitable farm is now home to growing populations of nationally declining species such as turtle doves, emperor butterflies and nightingales. Knepp also runs deer safaris and the students enjoyed being driven around the parkland in a safari vehicle.
Find out more about our environmental foundation degrees FdSc British Wildlife Conservation and FdSc Environmental Conservation and Heritage Management, and top-up degrees BSc (Hons) Countryside Management and BSc (Hons) Wildlife and Countryside Management.