Milk machines arrive from Holland for Buitelaar project
Emily Edwards, Contract Research and Consultancy and Tony Norris, Farms Manager have been learning how to use automatic calf milk machines. The milk machines were supplied to the University by Tentego, a Dutch milk powder producer and Buitelaar Production Ltd as part of the RAU Buitelaar Calf Rearing Project.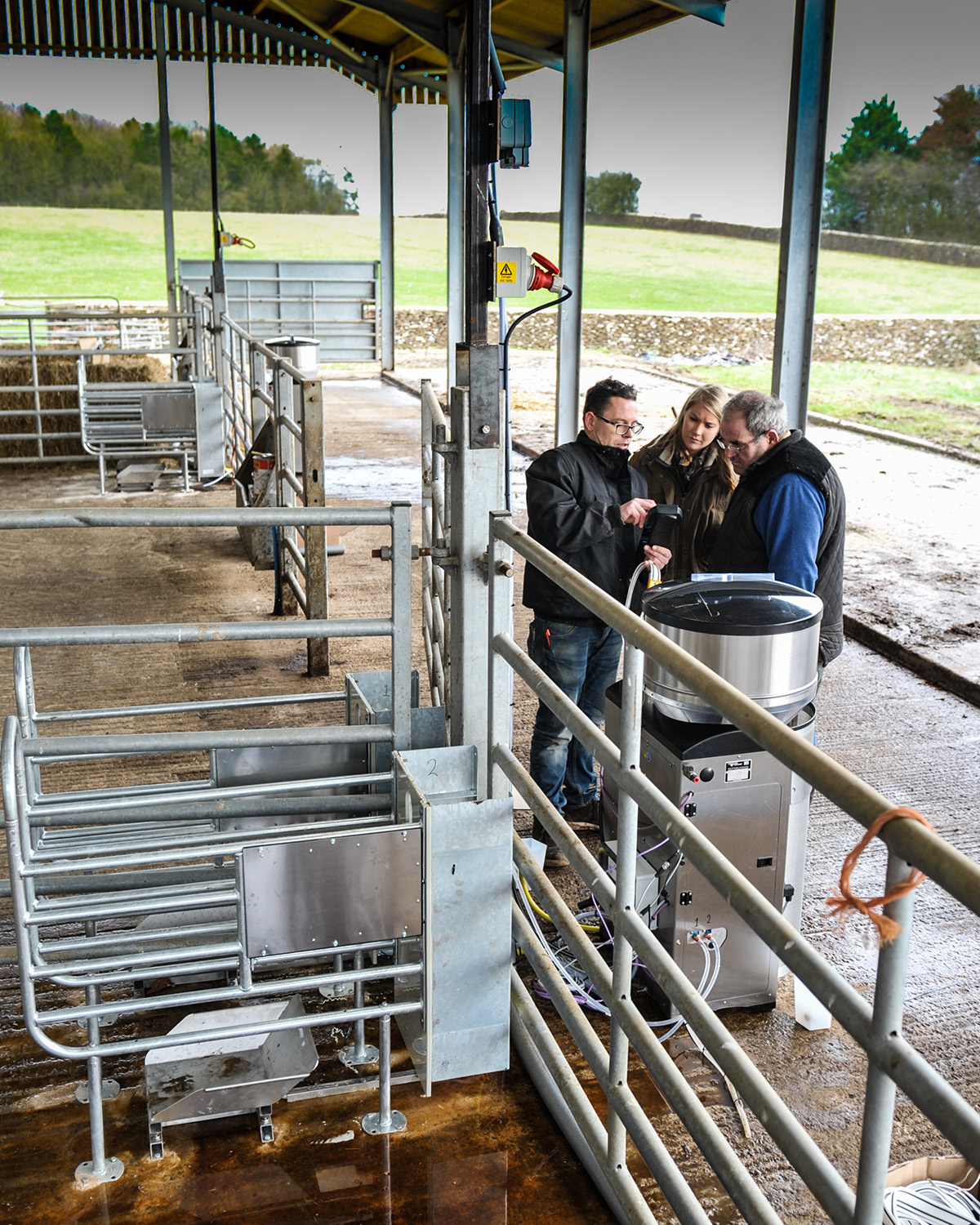 Erwin van den Oetelaar of Robee Techniek, began the installation of the milk machines at Harnhill on the 20th December with full installation completed by the 23rd. The milk machines are designed to allocate specific feed quantities to calves on the unit as well as measuring daily weight gain so that accurate food conversion ratios can be monitored.
The milk machines are linked to a computer network which indicates any problems with calves and sends an alarm if a calf hasn't fed. The daily output of individual calf data will ensure that each animal can be monitored and the system can be streamlined to create a blueprint for calf rearing in the UK based on feed efficiencies and optimal health and welfare.