RAU and TAA crop seminar marks UN International Year of Pulses
The Royal Agricultural University (RAU) and the Tropical Agricultural Association (TAA) held a successful one-day seminar on 'Cropping systems and pulses' at the University last week (Thursday 13 October), to mark the Food and Agriculture Organisation of the United Nations International Year of Pulses (IYP) 2016.
Each year, a topic that is of particular interest or concern to society and sustainability is selected. The Food and Agricultural Organisation (FAO) has been nominated to implement the IYP to raise awareness about the importance of pulse crops for sustainable agriculture and food security. The value of promoting these globally important topics was recognised at the conference.
Dr Karen Rial-Lovera said: "The seminar was a great opportunity for our students and staff to benefit from high quality presentations, and discuss the importance of pulses and other legumes crops for agricultural sustainability and food security."
The seminar included talks by RAU lecturers, as well as academics from the University of Reading and the University of Bath also presented their current research.
RAU Principal Lecturer Dr Nicola Cannon spoke about 'Improving cropping systems with legumes: Agronomic research and development', Lecturer Dr Karen Rial-Lovera presented 'An introduction to The International Year of Pulses 2016: Future global challenges and crop opportunities', and Tony Norris of the RAU farms gave 'A UK farmer's perspective on beans and other pulses over the years'.
Dr Nicola Cannon reported legume crop research and development undertaken over many years on the University farms. She said: "The TAA conference was an excellent opportunity to present a range of the RAU legume based research and demonstrate how legumes can be incorporated into arable rotations and help reduce reliance on synthetic nitrogen."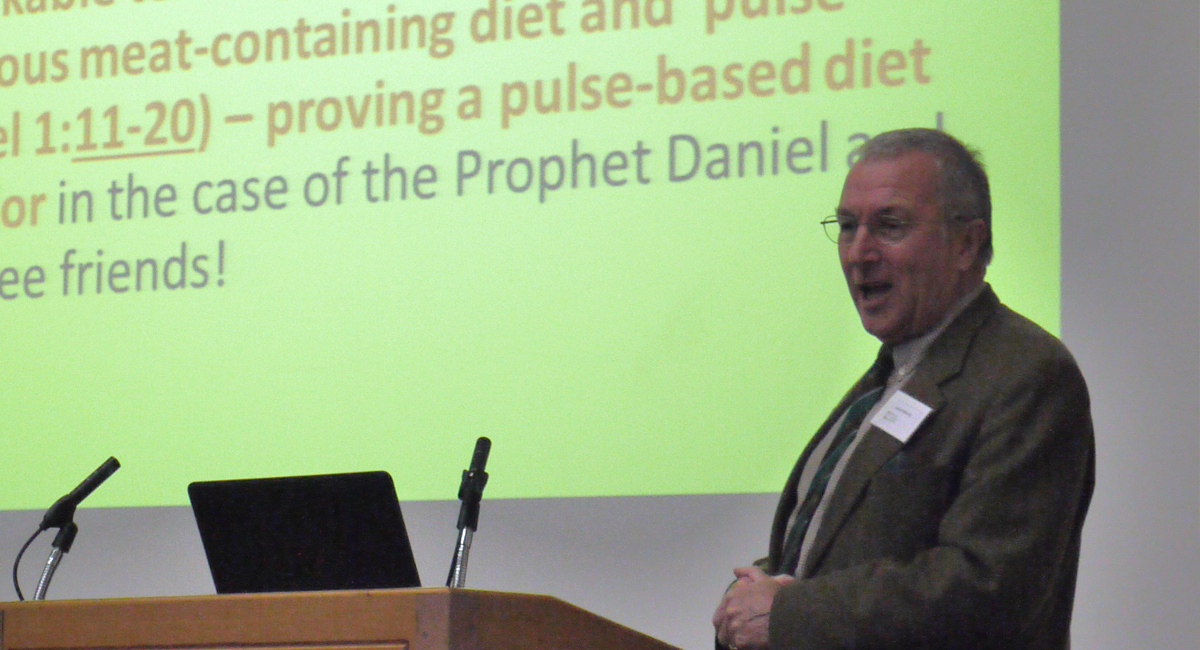 The meeting was chaired by Professor John Wibberley, Visiting Professor at the RAU, and was closed with a summary by Professor Emeritus Paul Davies. At the end, he commented: "I think it is great to celebrate these international occasions, especially at the RAU, where students and staff can also benefit from presentations and discussions of these topics. The RAU and the TAA have worked closely together for many years in supporting and promoting international development studies."
The seminar was attended by RAU students, particularly Africa Fellows and those studying on MSc International Rural Development and MSc Sustainable Agriculture and Food Security, staff, and external TAA members.
It confirmed the considerable importance of legumes for more sustainable agriculture globally, and especially the growing contributions of pulse crops to both food security and nutrition worldwide. It also highlighted the need for much more investment in pulse crops research and development, both for improving cropping systems for small poor farmers, and their production in developed regions.