RAU celebrate student success at joyous graduation ceremonies
The Royal Agricultural University (RAU) celebrated Convocation, our annual graduation ceremony, in Cirencester Parish Church last week, on Thursday 21 and Friday 22 July.
The University held three Convocation ceremonies for its four dedicated Schools: the School of Agriculture, Food and Environment (Thursday, 2.30pm); the School of Real Estate and Land Management (Friday, 10.30am); the School of Business and Entrepreneurship (Friday, 2.30pm); and the School of Equine Management and Science (Friday, 2.30pm).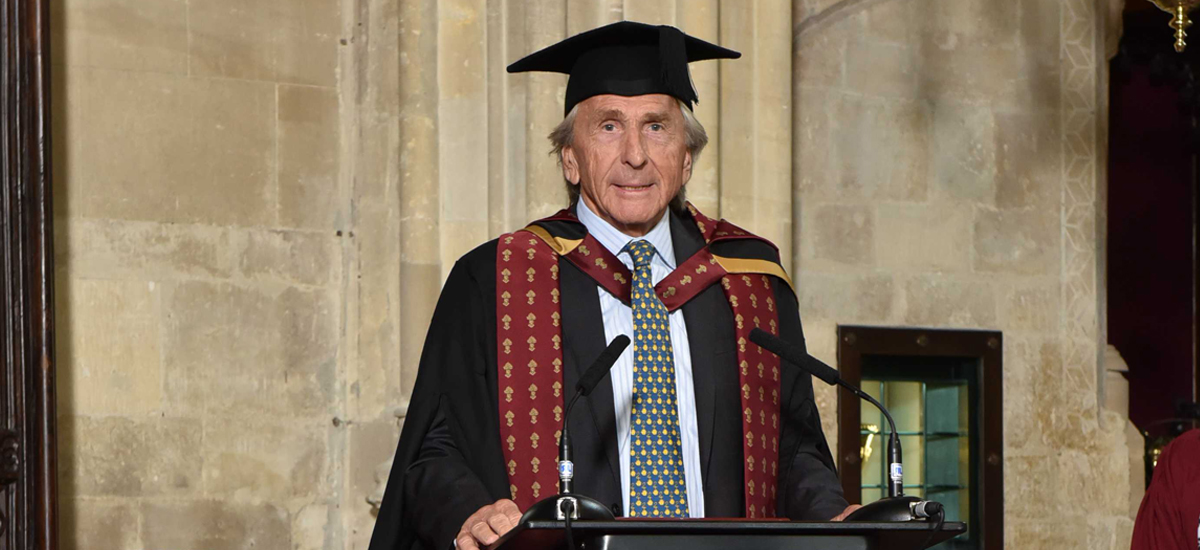 Honorary Fellowships are awarded to people who have made significant contributions to those areas of life in which the University provides education and research. This year, Fellowships are being awarded to: Derek Bell MBE; David Fursdon, HM Lord Lieutenant of Devon; Minister Simon Coveney TD, Minister for Housing Planning and Local Government; and Arthur Edward Rory Guinness, FI, AgrM, DL, 4th Earl of Iveagh. Peel Holroyd will also be awarded a Membership of the Royal Agricultural University in recognition of the significant contributions he has made to the University.
RAU Vice-Chancellor, Professor Chris Gaskell, said: "Convocation is a very special day for the whole University. Congratulations to all of our students who are graduated last week – we wish you every success in your future lives and careers, and hope you'll keep in touch with each other, and with us."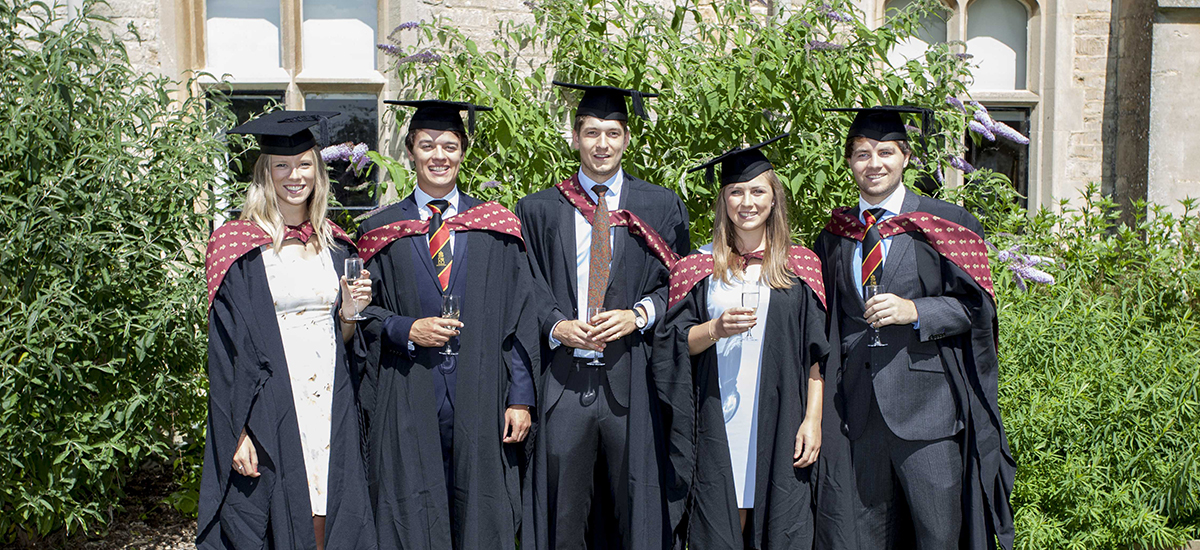 Cirencester Parish Church provided the perfect backdrop for the traditional ceremonies. As a new University town, it's fitting that the Convocation ceremonies are held in the heart of Cirencester.
Special guests from the town included the Mayor of Cirencester, Councillor Mark Harris, and the High Sherriff of Gloucestershire, Lady Bathurst.
Our graduates continue to thrive, and gain good degree results across the board. In 2016, we're pleased to be awarding 79% of undergraduate BSc (Hons) students a First Class or 2.1 Honours degree, and 86% of postgraduate Masters degree students with a Merit or Distinction.
According to the annual national survey organised by HESA (the Higher Education statistics Agency), on average over the past five years, 96% of RAU undergraduates are in employment or further study within six months. The statistics revealed that the majority (80%) of our 2015 full-time UK undergraduates secured more senior positions – classed as 'professional or managerial roles'.