RAU celebrates a successful year of Green Impact
The Royal Agricultural University (RAU) celebrated a successful year of staff and student sustainability at the Green Impact Awards on Thursday 19 May.
Green Impact is an NUS led scheme which encourages staff across the University to complete a workbook of sustainability actions throughout the academic year to win a Bronze, Silver or Gold Award.
In 2016, nine staff teams took part and completed an incredible 263 actions to improve sustainability on campus and in the local community. These included taking part in the zero waste challenge, installing bird feeders, creating green notice boards, and bring in new composting facilities. The teams were supported by eight student volunteers; who are given training in behaviour change and auditing and relished the opportunity to develop new skills.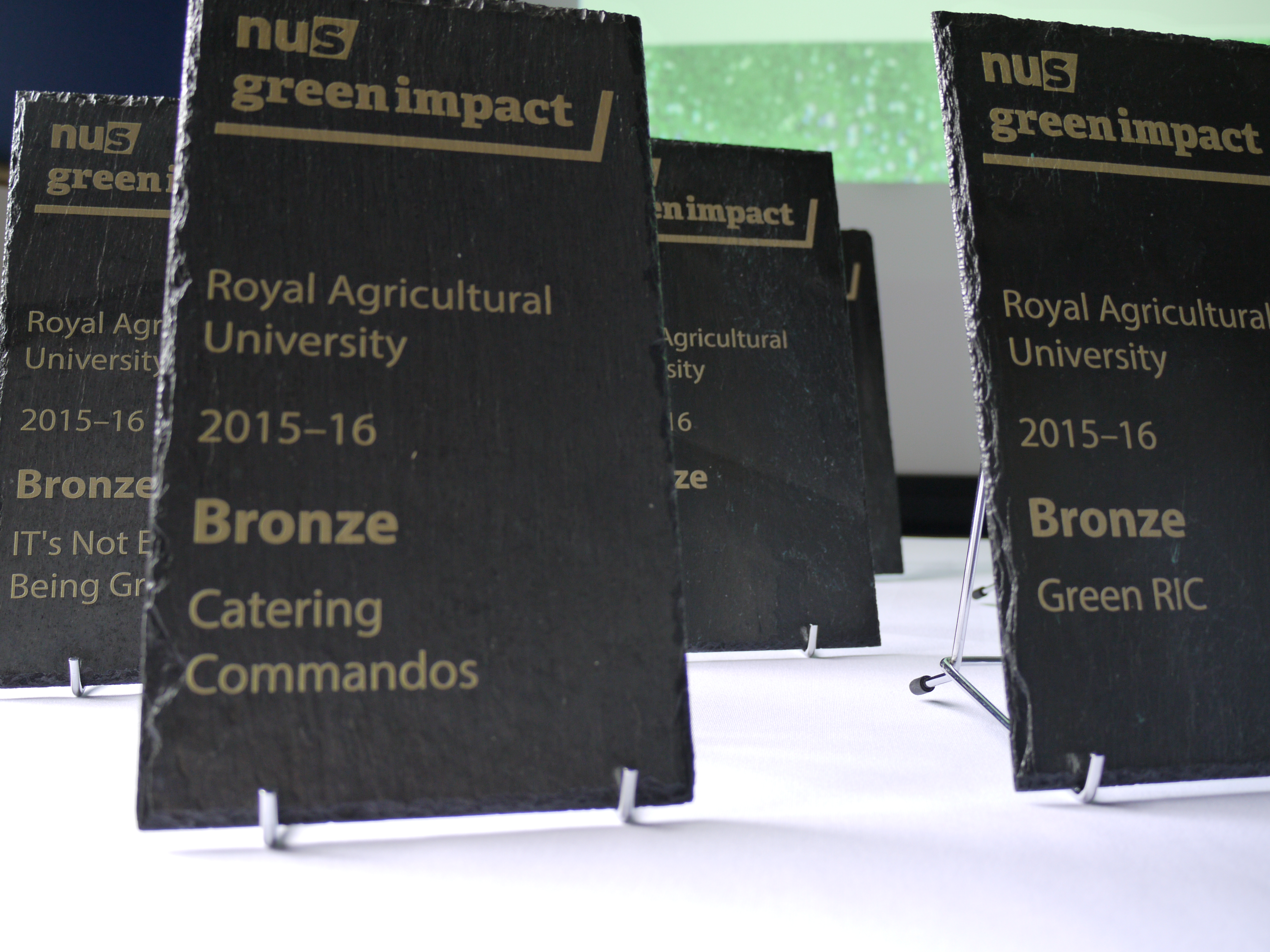 These achievements were celebrated at the Green Impact Awards. Staff were presented with their sustainable slate awards, whilst enjoying a glass of locally sourced Three Choirs sparkling wine.
Pearl Costello, Environmental Officer at the RAU, said: "It was inspiring to see the huge range of innovative actions undertaken by our staff teams, which showed how much can be achieved if everybody does a small bit. Everybody who took part should be very proud of themselves."
Green Impact is one of the RAU's initiatives as part of the Environmental Action Plan, helping staff and students contribute towards the wider targets. In the past year, the RAU has reduced carbon by 14%, water use by 25%, and increased recycling rates to 52%. The RAU is also in the top 10 for renewable energy production and biomass consumption, and ranked the top university in England for carbon reduction in relation to income.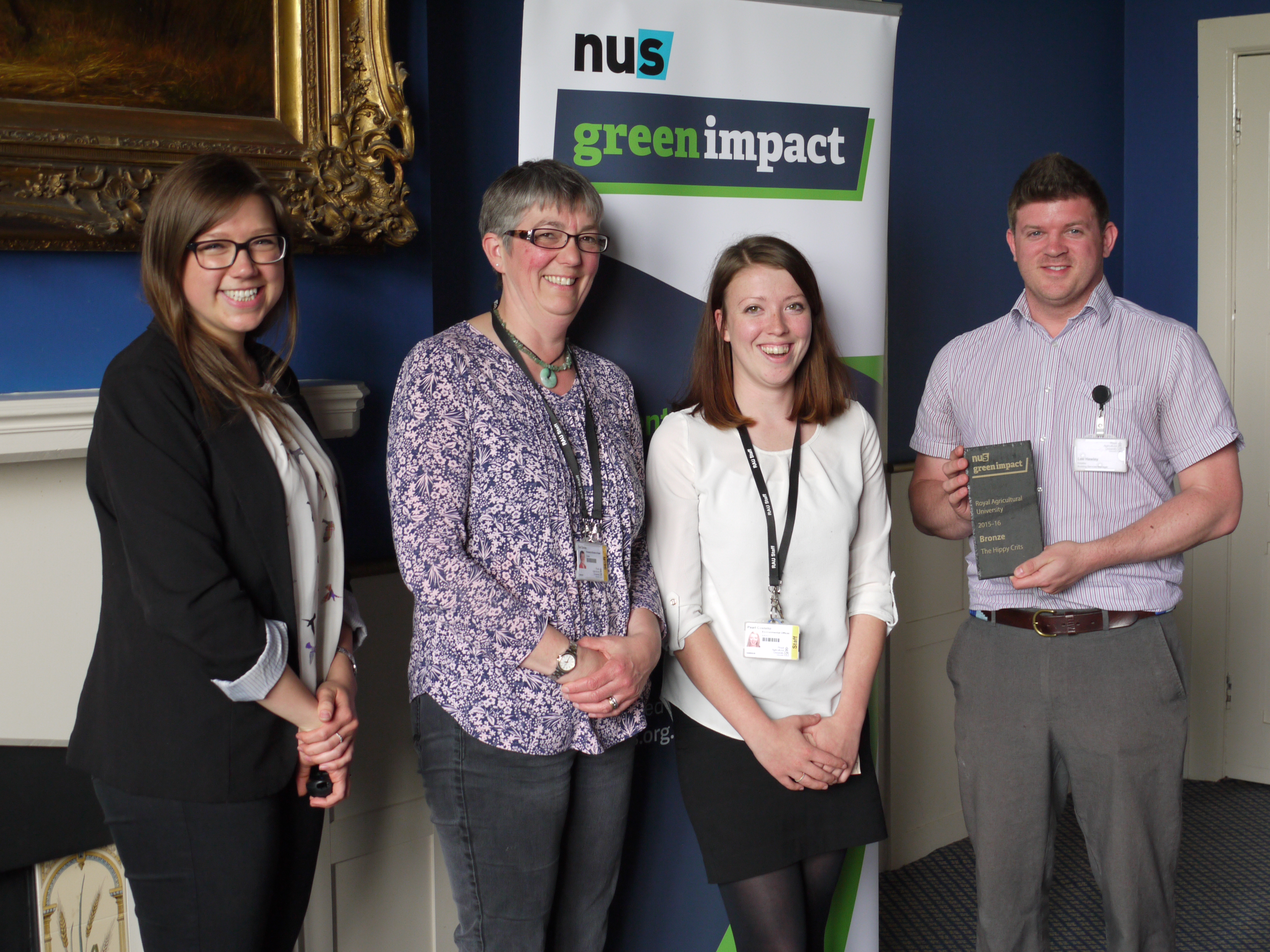 Quinn Runkle, Senior Project Officer in the Department for Sustainability at the NUS, said: "Congratulations to the RAU for their staff and students' achievements through their Green Impact programme. Nine staff teams completed an incredible 263 actions to improve sustainability on campus and in the local community. It's exciting to see the programme grow and develop with such success in its first year, and we look forward to continuing to work with the RAU as it continues to lead the way on sustainability."
In March 2016, the RAU won the sustainability category at The Guardian University Awards, which was awarded to 'an outstanding initiative that creates and champions a more sustainable living and working environment in the university and beyond'.
Find out more about sustainability at the RAU.