Date published:15 May 2015
Staff and students at the Royal Agricultural University (RAU) were very pleased recently to have the opportunity to welcome a senior delegation from Shandong Agricultural University (SDAU) from Tai'an China.
The VIP group was led by Mrs Shanping Xing, President of SDAU, who was accompanied by Professor Hai Lin, Director of International Programmes; Dr Xuguang Qiao, Dean of the College of Food Science and Engineering; Dr Fusheng Liu, Dean of the College of Hydrology and Civil Engineering and Mr Guoqiang Lu, Director of the President's Office.
A new Memorandum of Understanding (MoU) was signed by RAU Principal, Professor Chris Gaskell and the SDAU President, confirming the commitment of both universities to not only continue to work closely together and but also to now deepen the academic co-operation. The new agreement was counter-signed by Dr Jonathan Turner, Director of China Affairs at the RAU, who manages the SDAU teaching collaboration and Professor Lin.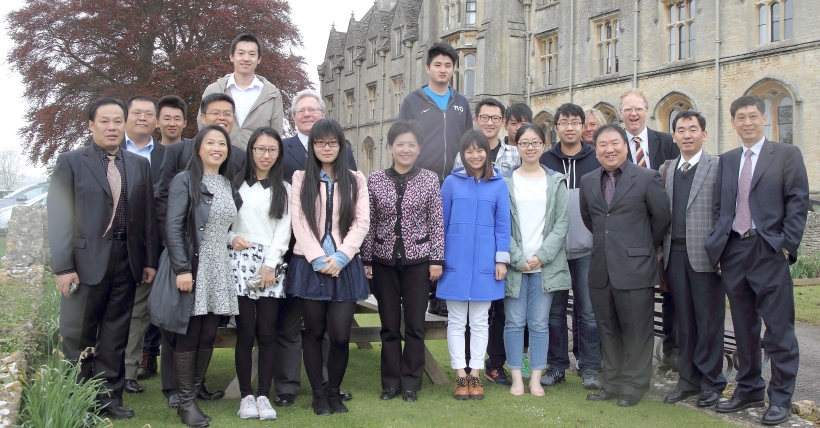 Vice-Principal Professor Paul Davies said: "SDAU are an important partner for the RAU, and we were honoured to have the President visit. Discussions were first held with SDAU in 2001, leading to the signing of our first MoU in 2004 and subsequent launch of a new food degree programme together in 2007. This has recruited hundreds of students since inception, and has seen five student cohorts successfully graduate in Tai'an. Other significant initiatives have also been launched since, including our partnership programme in international real estate and business management at SDAU.
"It was particularly pleasing to also have students from the Continuing Education College at SDAU previously, now studying on degree programmes in the School of Business & Entrepreneurship at the RAU, meet with the President. We were also very pleased to be joined by ex-RAU students Tiger Wang and Bill Yu of the SinoCampus company in Beijing at the recent signing, with whom we continue to work very closely on further RAU initiatives in China."