Student success at Enterprise Awards
The Royal Agricultural University (RAU) celebrated its annual Enterprise Awards last night, recognising the entrepreneurial achievements of the students and graduates who are engaged in our Enterprise and Entrepreneurship Programme over the academic year.
The awards evening featured guest speaker Polly Barnfield OBE, who spoke about her own journey and gave tips to our budding entrepreneurs, as well as the presentation of three awards to students for their business achievements this year.
The awards where based around the University's nationally recognised enterprise model; 'Think it', 'Try it', 'Launch it', 'Grow it', which provides tailored support throughout the start-up journey.
The 2016 'Try it' champion was Jen Winnett, with her innovative technology idea Find My Saddle. Jen received £500 funding from Muddy Wellies Drinks to invest in to her business. The judges were impressed with the progress Jen had made in such a short period of time and the commitment she showed to developing her idea.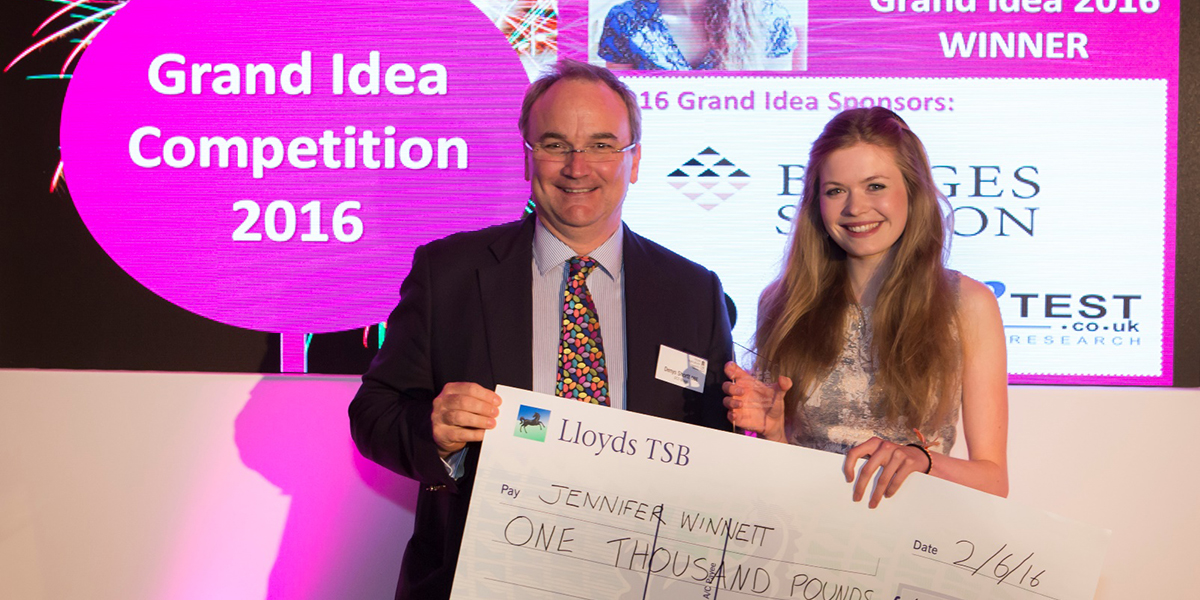 The ninth Grand Idea business competition was judged by a panel of expert judges, which consisted of: Denys Shortt OBE (CEO and Founder of DCS Group, and one of the UK's leading entrepreneurs), Polly Barnfield OBE (Founder of everyclick.com and Maybe*), Charlie Hancock (RAU alumnus, 2010 winner of Grand Idea, and founder of Vermtek), Philip Tellwright (CEO South West Angels and Investors Network), and Steve Thomas (Dean of the School of Business and Entrepreneurship).
The 2016 Grand Idea winner was also Jen Winnett. She received £1,000 to invest in to her business, as well as £1,000 of legal advice from Burges Salmon Law Firm and membership to the Institute of Directors. The runners-up were Christian Summers with Claytons Cold Brewed Coffee, and Sharon Smith with Define, both of whom received £500.
Jen said: "I'm over the moon and still in shock. Thank you to the Enterprise Programme for all of their support. Let the hard work and fun begin!"
This year, the School of Business and Entrepreneurship launched a new 'Grow it' award to recognise those who have been running their businesses for at least one year, and are either a current RAU student or a recent graduate (up to three years). The winner, who received £2,000 to invest in the growth of their business, was Lewis Steer from Lily Warne Wool – the 2015 Grand Idea winner. Lewis will be graduating this summer and plans to return to Dartmoor to work on the business full-time. The judging panel, which included senior figures from business, were impressed by Lewis' growth plan and had every confidence that he would be successful.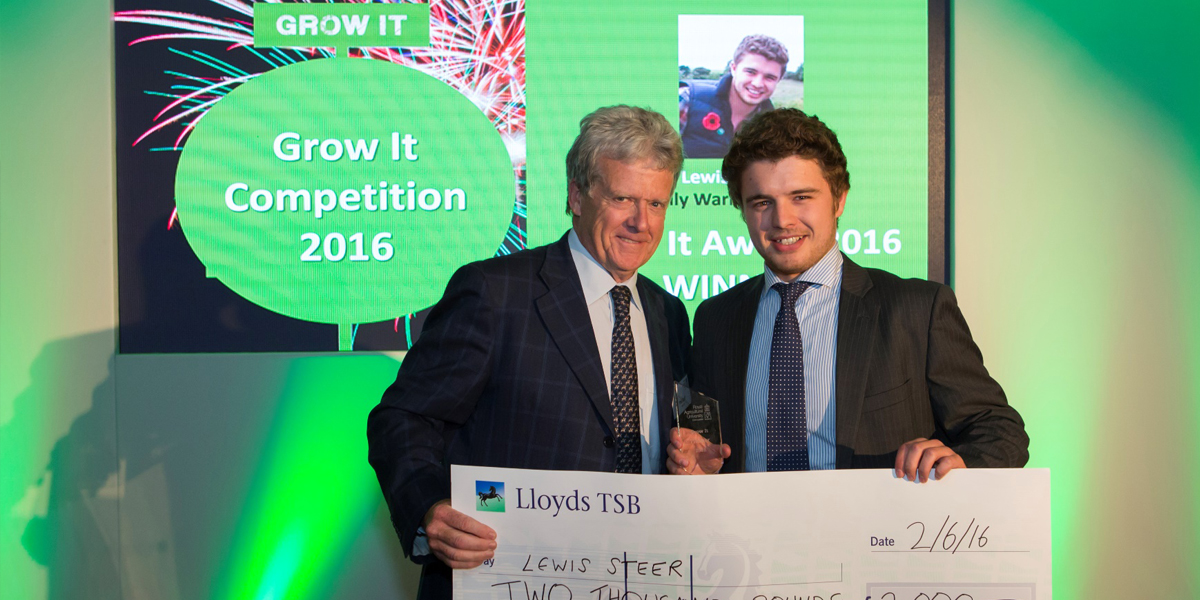 Lewis said: "I'm so thrilled and overwhelmed to have won the RAU Enterprise and Entrepreneurship 'Grow it' award. With graduation looming and exciting times for Lily Warne Wool ahead as we look to launch a sister business (The Dartmoor Sheepskin Company) this award will be instrumental in helping us to grow further and continue to fly the flag for British Wool. I'm indebted to the work and support of the Enterprise Programme who have helped me realise my dream of running my own business over the past three years at the RAU."
The 'Grow it' award runner-up was Beaufort and Blake, the luxury shirt and accessory company founded by Sam Pullin and Harry Lovell.
Katy Duke, Head of Enterprise at the RAU, said: "I am delighted that we can host these awards to recognise and celebrate our talented entrepreneurs. It also provides us with a fantastic opportunity to bring together, and thank, all of those who support our programme, including mentors, guest speakers, and our professional advisors. Without these individuals, we would not be able to provide the relevant support and guidance to help our students start their own businesses."