2020 is a landmark year for the RAU, as it turns 175.
We will be marking this milestone throughout the year as part of our usual University calendar, but we will also be taking the opportunity to celebrate with some special one-off events.
We hope that all our alumni, friends and supporters will have a chance to join us in these festivities, whether by attending one of the events, or joining in, wherever you are, with our global day of celebration on 15 September to say "Happy Birthday RAU".
You can find the calendar of events below: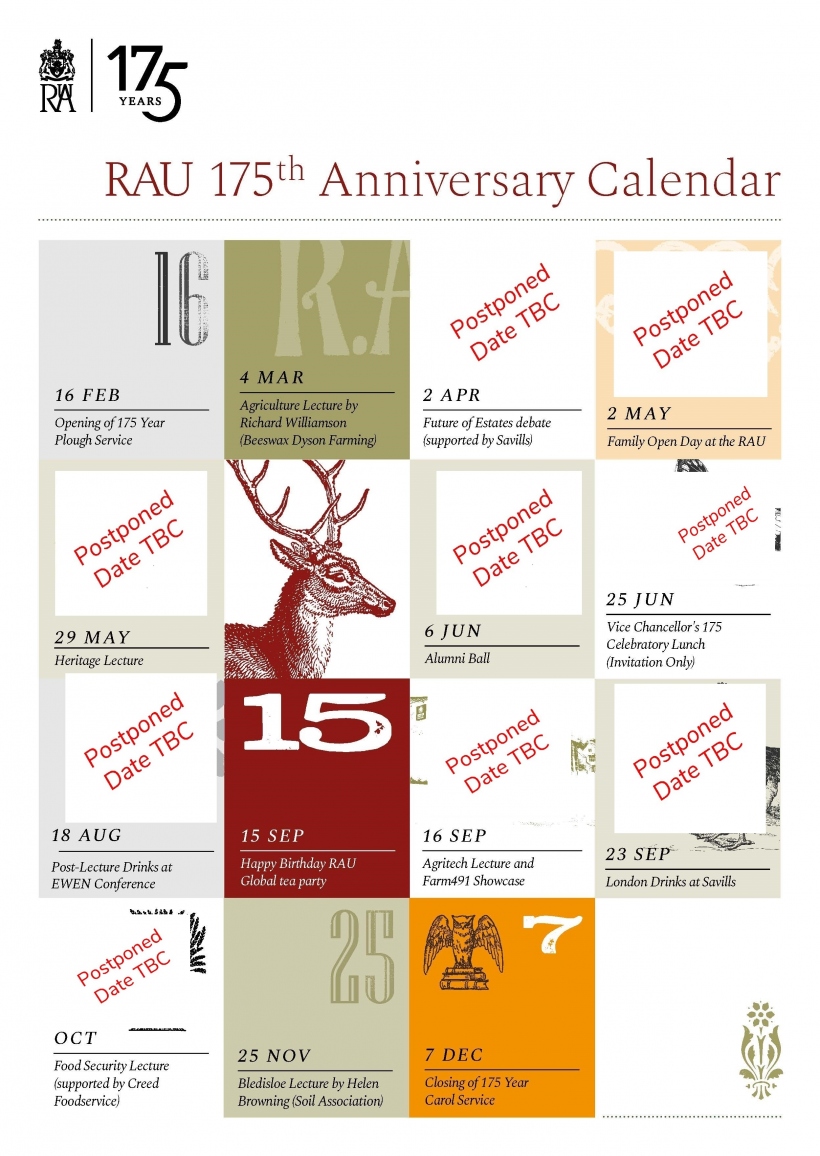 The Royal Agricultural University is grateful for the support of its 175th anniversary sponsors; Creed, the foodservice company, Irwin Mitchell, legal services and financial planning, and Savills, experts in local and international property.