Enterprise and Entrepreneurship Programme
Enterprise and Entrepreneurship Programme
The RAU runs a university wide multi award-winning Enterprise and Entrepreneurship Programme, which has supported many students in starting their own successful businesses.
The programme offers funding to help students test their business idea and provides help and guidance to all levels of business start-up.
Think It
Try It
Launch It
Grow It
The quality and success of the programme is illustrated by the following:
Guardian University Awards; Runner up in 2016 and Finalist in 2018 in the Entrepreneurship Category
Duke of York Award for University Entrepreneurship; Finalist 2016 and 2017
Finalist National Association of College and University Entrepreneurs; Student Entrepreneur of the Year 2016
Business Innovation of the Year winner 2016 (Cirencester Business Awards)
RAU Green Impact Award – Winner 2016 in both the Innovation category (for EEP inclusion of sustainability for start-ups and Community Engagement) and entrant into the national competition representing the RAU
Winner Cirencester Business Awards; Business Innovation 2016
The University recently become a centre of excellence for enterprise and entrepreneurship education through the Institute of Enterprise and Entrepreneurs (IOEE), one of only six in the UK.
Social enterprise
The RAU runs three social enterprises, Muddy Wellies (Craft Ale), Cotswold Hills (Wine) and Cotswold Hills Honey. Students from across the University can work in these businesses either as extra-curricular activities or as part of two modules. This practice-oriented pedagogical approach combines the development of a functioning venture with academic study.
These student run university businesses provide students with a unique set of experiences that develop new skills and knowledge. In addition, proceeds from the sale of these products goes into the University's proof of concept fund to support new student start-ups.
Muddy Wellies
In 2007 the RAU Entrepreneurs Society launched Muddy Wellies as a project to develop their key employability skills and generate income for their society. They developed a brand which encapsulated their country values and traditions but embraced the world of modern commerce.
Today, Muddy Wellies is managed by the RAU Enterprise Programme in conjunction with The Craft Drink Co. and is supported by leading craft brewers The Friday Beer Company who ensure that every drink is of the highest quality.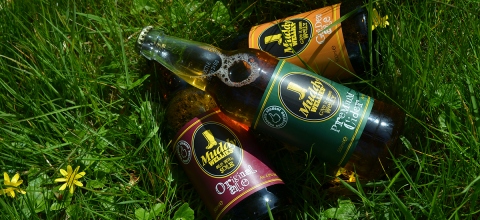 Muddy Wellies has developed a stand-out, fun brand with an exceptional range of craft ales and cider that provides us with the opportunity to support young entrepreneurs starting their own businesses.
Cotswold Hills Wine
In spring 2016 the University took over the tenancy of a 2.6 hectare vineyard near Down Ampney. The large plot encompasses 40 rows of vines, most of which are the Ortega grape variety with two rows each of Seyval Blanc, Bacchus, and Chardonnay. Master of Wine, Susan McCraith, and alumnus winemaker Steve Brooksbank were both involved in the project.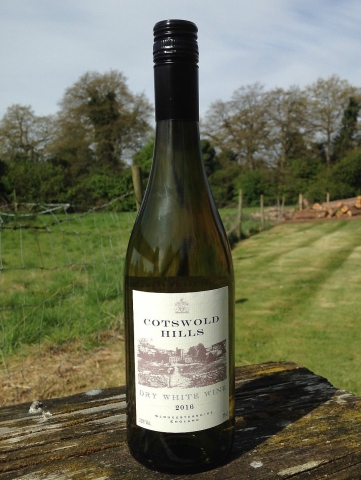 All students with the studying business and etrepreneurship are actively encouraged to get involved in the running of the Cotswold Hills social enterprise, helping them to develop employability skills and enhance their CV. In addition, £1 from every bottle of Cotswold Hills sold goes into the RAU Enterprise Programme to help support RAU students wanting to start their own businesses.
Cotswold Hills white wine is 12% alcohol and is available from a number of outlets, including the University Shop.
Cotswold Hills Honey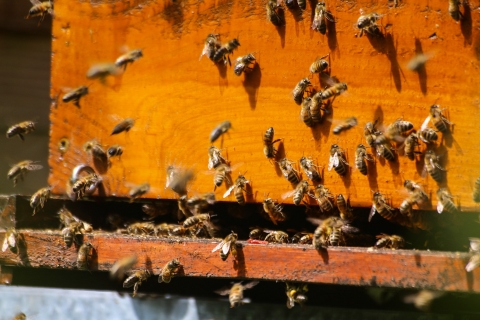 In 2018 Students at the Royal Agricultural University (RAU) were awarded £1,000 from the national NUS Student Eats project to purchase a campus beehive and create a sustainable honey enterprise.
The honey is a unique, small batch, craft honey produced from beehives on the campus, ideally located between fields of oilseed rape and wildflower meadows.
The honey enterprise is another exciting collaboration between RAU's sustainability and enterprise projects, encouraging students to develop enterprising skills whilst contributing to a sustainable future.