This course is specifically designed for individuals in the military community, who are considering developing a follow-on career in management within the agriculture, food and the wider land-based sector. Resettling personnel, veterans, reservists and military spouses are all eligible and encouraged to apply.
Location: Royal Agricultural University Campus (with an online preparatory element)
Duration: Two week residential
Overview
With the express purpose of filling a career resettlement gap, this course is designed to build upon the hugely valuable career experience and qualifications of service-leavers and prepare professionals for leadership positions in rural business.
The course is delivered by expert agri-business academics and includes contributions from an impressive array of industry leaders. At its heart is a progressive programme of study-visits to prominent sector businesses.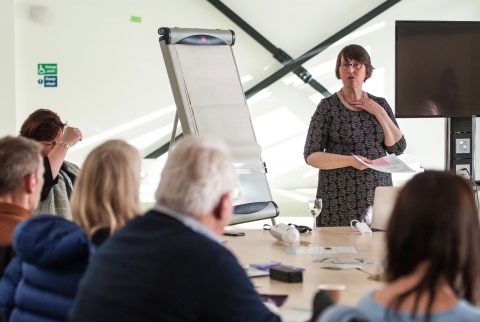 Recent research has shown that it is difficult for veterans to access information and courses on rural business including: agri-business, agri-tech, food and farming, food logistics, food security and marketing.
This course is one of a series intended to address this issue in the resettlement system.
The RAU is proud to introduce this unique transition course in partnership with RuRALink – a veteran-owned organisation created to provide consultancy services, career transition support and networking opportunities to ex-military personnel who aspire to work in the rural business sector.
The course features:
Pre-course preparation including one-to-one career coaching session
Two weeks residential
Visits to rural businesses
Small study-groups within a course of a maximum of 20 delegates
Post-course one-to-one career coaching session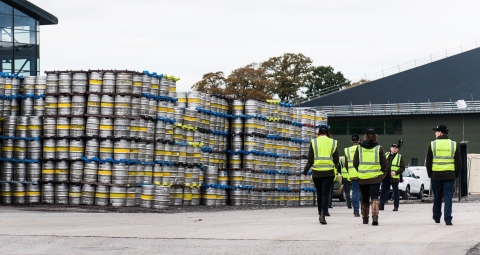 Requirements
No former business or agricultural/food experience is required. Prior experience leading small teams, writing reports and presenting oral briefs will be useful.
There are no specific academic requirements for personnel who have served in a leadership role at any rank. Delegates will be asked to complete written team exercises and to present back at an employer forum so if you think you might be challenged by this, email courses@ruralink.org.uk to request a call back.
This course is suitable for anyone who has served in HM Forces. We are also keen that spouses apply.
Course cost
The course fee is £2,400 including VAT (excluding accommodation)
Accommodation and full board is available on campus at a cost of £1,200 including VAT (to be paid in full prior to arrival, subsistence element will be itemised on the invoice).
The course is accredited by ELCAS Learning provider code: 1718.

Expressions of interest and specific queries should be sent to Fiona Galbraith, Director of RuRALink Ltd on 07713 160066 or courses@ruralink.org.uk.