Cirencester youth market celebrates student talent
Entrepreneurial students from the Royal Agricultural University (RAU) and Cirencester College (CC) sold their wares at the first ever Cirencester youth market on Wednesday (16 March), which was organised in conjunction with Cirencester Town Council (CTC). It was a successful day all round, with good sales and an excellent reception from members of the public.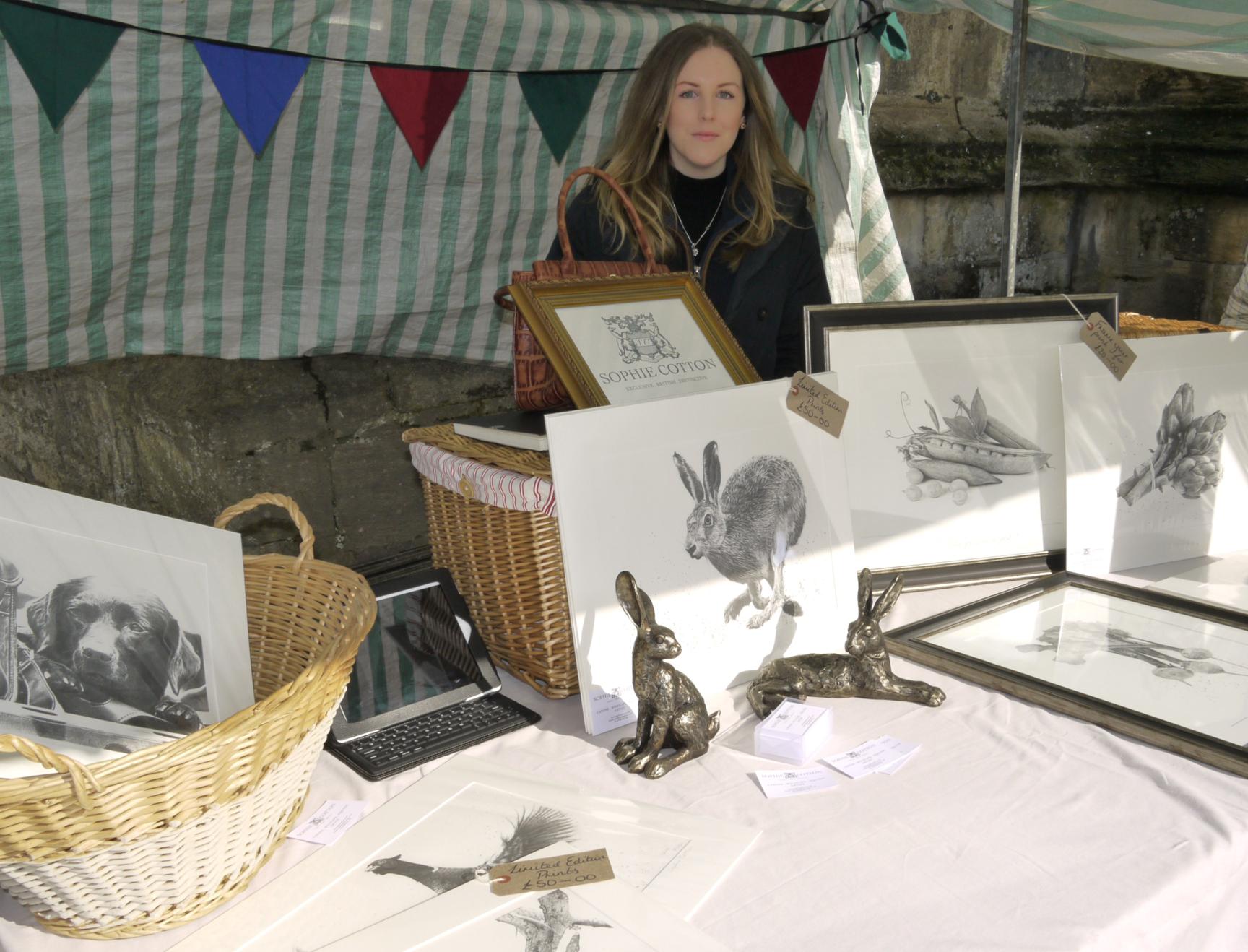 The market gave local students the opportunity to sell products they'd made or designed. Stalls included: RAU entrepreneur Lewis Steer and his innovative wool business Lily Warne Wool; RAU graduate Sophie O'Meara and her stunning Sophie Cotton pencil drawings; CC Young Enterprise students; Gabrielle Martin-Goff selling her beautiful Sew Little clothes; Olivia Harris and her creative home accessories; James Keen selling Bin Feet; Casey Chard, Meghan Sugrue, and Sophie Adkins offering the popular Seat Buddy, and many more!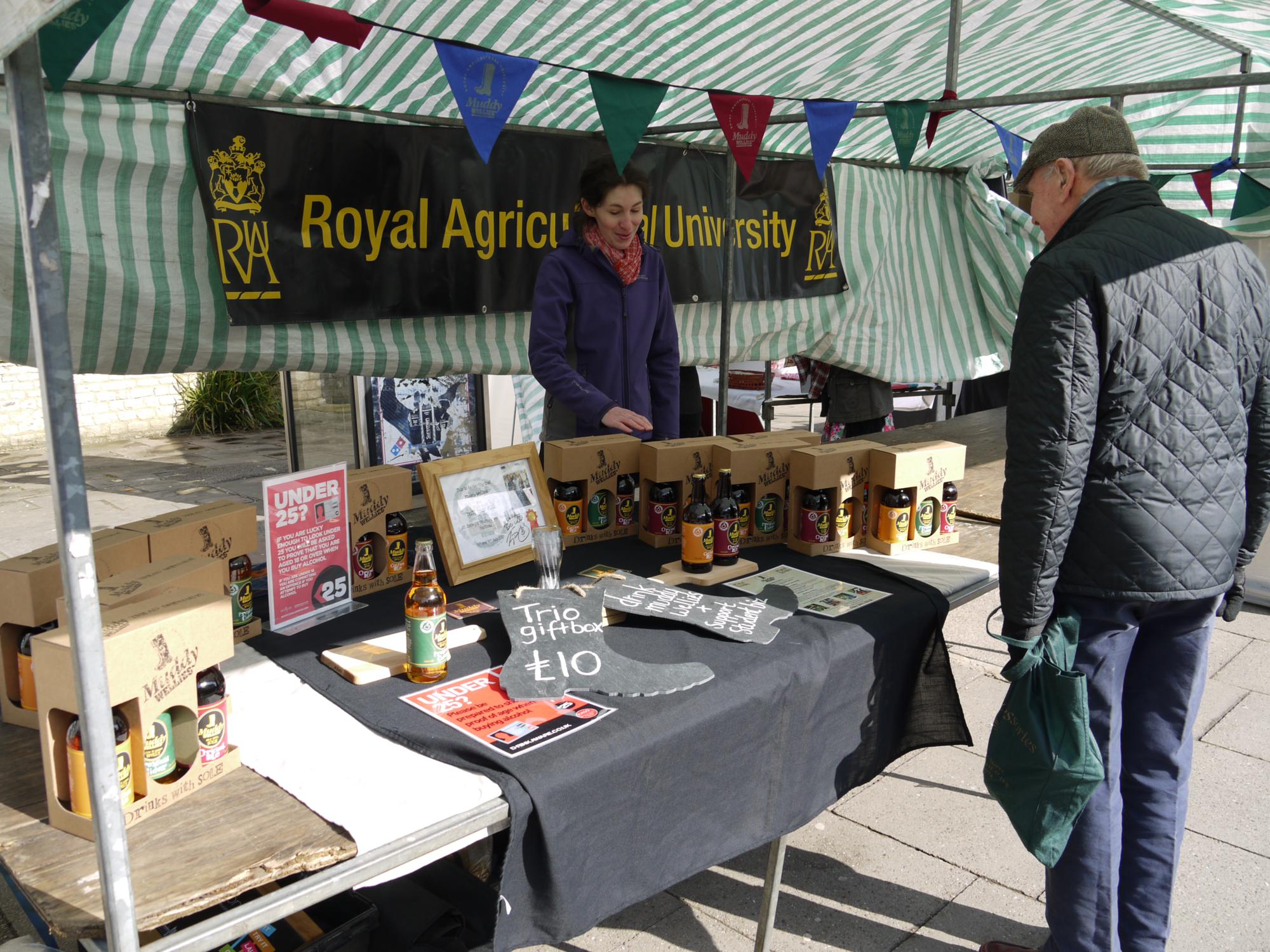 Katy Duke, Student Enterprise Coordinator at the RAU, said: "The University was delighted to be part of the Cirencester youth market, which featured some of our student entrepreneurs as well as enterprising students from across Cirencester. It was a fantastic opportunity to shine a spotlight on the talented young entrepreneurs and future leaders from within our community."
Hannah Clark, Enterprise and Innovation Manager at CC, said: "The youth market was a landmark experience for the town, bringing together our wonderful young entrepreneurs and showcasing their innovative and unique businesses to the local community.
"Cirencester College has been helping develop student businesses for several years now, but this is the first time we have been able to use our educators partnership with the RAU and the town's secondary schools (E4) alongside the Town Council to help our students gain exposure and feedback on their businesses. It was a fantastic day and a very good first run at something we hope to repeat much more frequently from now on."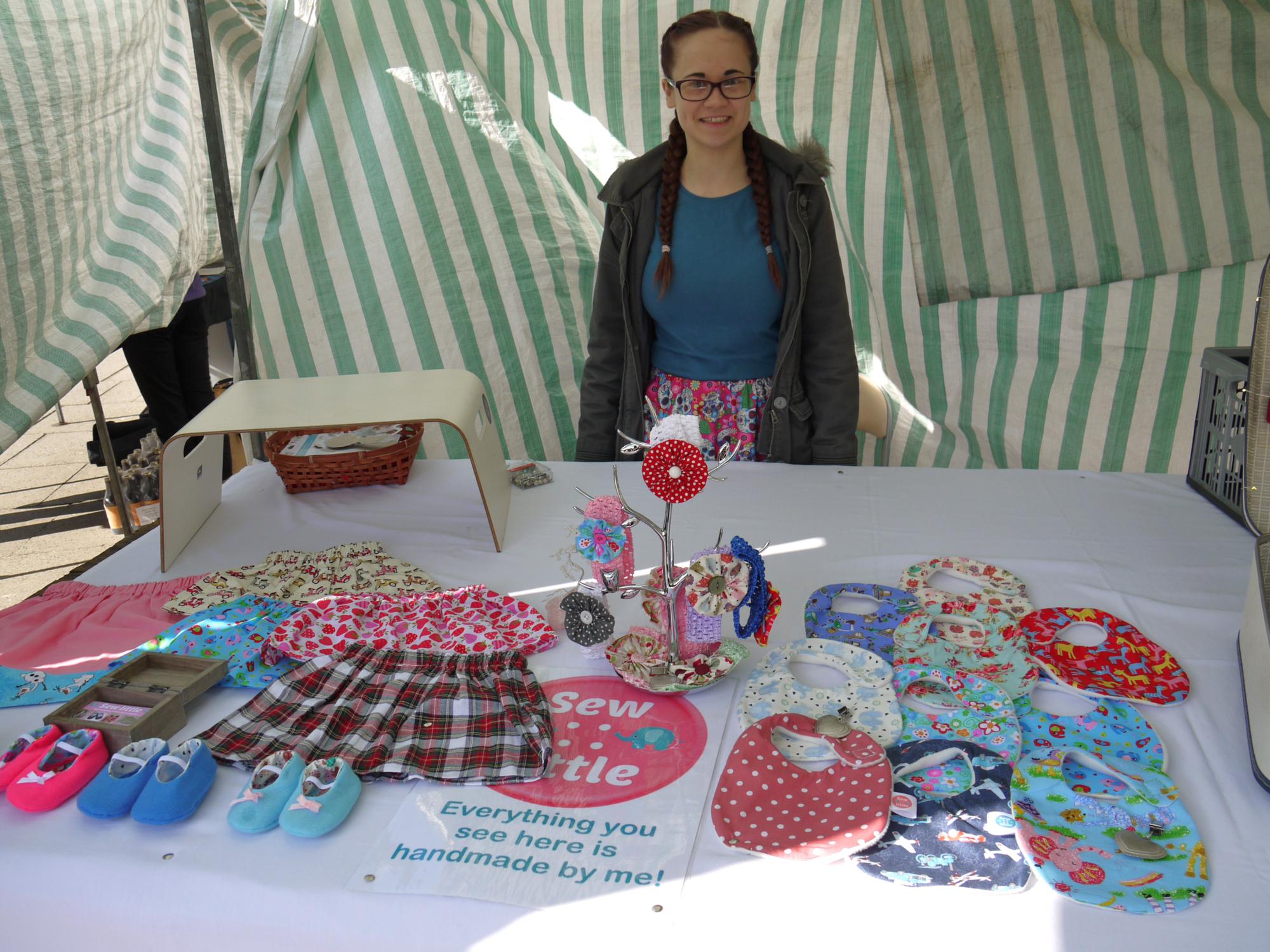 Gabrielle Martin-Goff won a special prize for having the best presented stand – a regular stand at the weekly Cirencester market for the next two months! Judges included Councillor Mark Harris, Mayor of Cirencester, and Amar Mohammed from Thirdline, who sponsored the event.
Suzie Lew, Cirencester Market and Events Officer at CTC, said: "The Town Council is delighted to provide a platform for young enterprise and innovation in the town and it is inspiring to witness such a great group of creative and inspired students with brilliant ideas. The market is a great way for them to build their confidence and experience a taste of the retail world. We are hoping to make this a regular occurrence and welcome new young entrepreneurs to join Cirencester Youth Market."
Organised by the Cirencester E4 Education Group (which is made up of the Royal Agricultural University, Cirencester College, Deer Park School, and Kingshill School), the event aimed to inspire young people to set up their own business. Some of the stalls were asking customers for their feedback, to aid development. It was held in Cirencester town centre to encourage interaction between students and the local community.
Amar Mohammed said: "Thirdline was proud to sponsor this event, which displayed intelligence from young individuals. It was a pleasure to be asked to judge and feel that Sew Little was the right winner, I'm sure she will benefit from the prize. Thirdline will continue to work with the community to support such events that benefits our youth positively."
For more information, please contact hannah.clark@cirencester.ac.uk at Cirencester College, or Katy Duke at the Royal Agricultural University via enterprise@rau.ac.uk or 01285 889835.
To find out more about Cirencester markets, please contact Suzie Lew, Markets and Events Officer on 01285 655646.