RAU excel in renewable energy production tables
The Royal Agricultural University (RAU) is a top performer for renewable energy production and carbon reduction, according to recent results from the Higher Education Statistics Agency.
The results show that in 2014/15, the RAU placed second for renewable energy produced per student and ninth for absolute renewable energy production, out of 159 UK universities.
The University also had the 11th lowest carbon production per m2 of floor space.
These impressive results are a product of a strong carbon management strategy over the past five years. This has included installing a 500kW biomass boiler, solar PV panels, and air source heat pumps, which combined produce 18% of the RAU's energy. The RAU has also improved the efficiency of its buildings with new LED lighting, high tech controls, and additional insulation and glazing.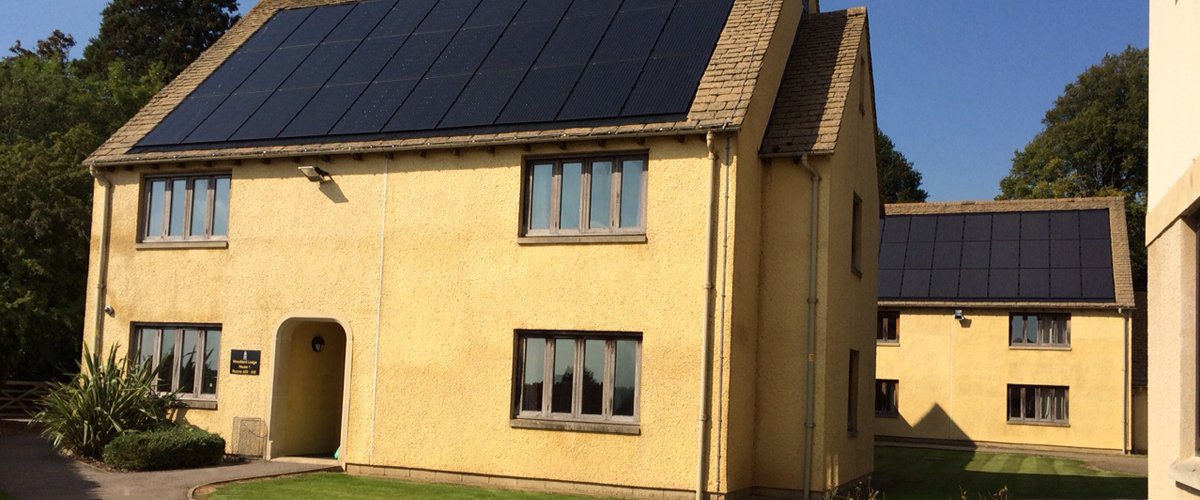 Staff and students also play an important part in these reductions. Students living on campus are incentivised to save energy with end of term bill reductions for low users and other competitions throughout the year – estimated to have reduced energy by 4% in one term alone. Staff from across the University have been taking part in Green Impact, an NUS led scheme which encourages staff and students to complete as many sustainability and energy saving actions as possible throughout the academic year.
Pearl Costello, Environmental Officer at the RAU, said: "This is a really exciting achievement for the RAU, especially given the small size of the University. It shows that our holistic approach of installing renewables, increasing efficiency, and getting the community involved really works."
Sustainability and environmental matters are also a core element of the RAU's teaching, research, and consultancy activities, and all campus improvements are available for students to use as a 'Living Lab' resource for coursework and research projects.
The RAU is planning to build on these achievements with the development of a new sustainability strategy for 2017.
Find out more on our sustainability webpage.