RAU students enjoying work experience worldwide
Every year, hundreds of second year students at the Royal Agricultural University (RAU) embark on 20-week work placements globally, to gain valuable hands-on experience and key employability skills.
In addition to the UK, many travel overseas to experience a wide variety of different jobs in agriculture, business, and equine enterprises. One of these students is Holly Voorspuy, a second year BSc (Hons) International Business Management (Food and Agribusiness) student who is working to establish a new coconut plantation Lionheart in the Philippines.
Working for RAU alumnus Simon Denby, Holly is involved in the planting and assessment of 12,000 new hybrid coconut palms on 10,000 hectares of land, working closely with the local communities. The aim is to provide coconut sugar and oil, as well as a range of other products for new markets. Several weeks into the placement, Holly has been ploughing with oxen and making her own field equipment, in addition to her studies of the coconut hybrids.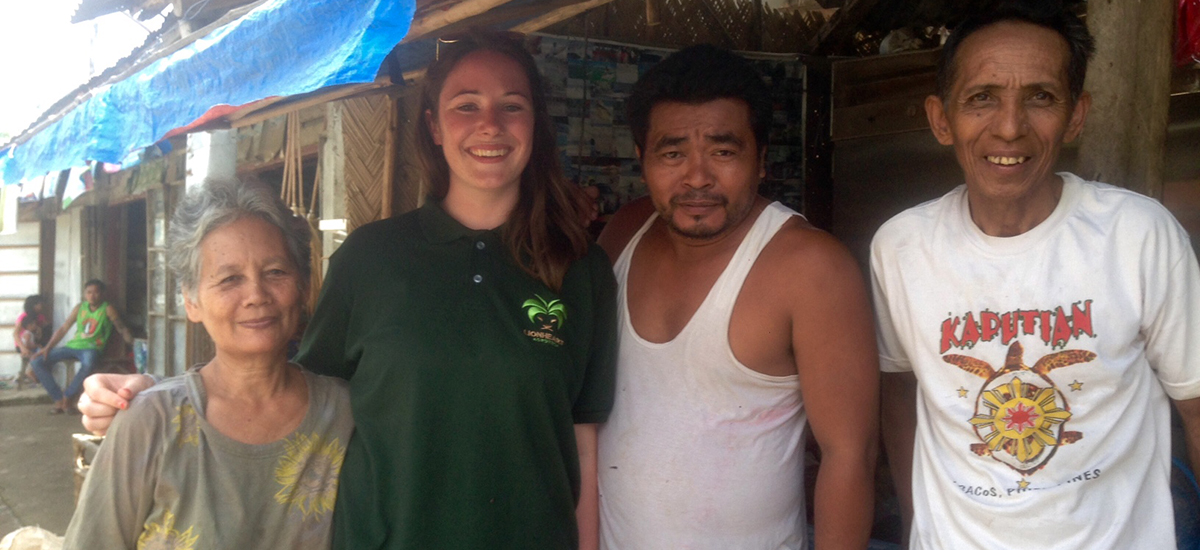 Holly said: "Simon has such a vast expanse of knowledge and experience and I'm lucky to have him as a mentor. The work we have been doing is incredibly varied, and no two days are ever the same. Lionheart currently have 12,000 hybrid coconut palms in their nursery, which will be planted within the next six months – the contracts for this are pages long and must be signed by everyone; from the town mayor to the tribesmen. This has given me a fascinating insight the local tribes, and the ways in which their lives have been positively impacted through the social responsibility programme."
Simon Denby (BSc (Hons) Crop Technology and Resource Management, 1990s) has set-up a number of green bio-companies in recent years in South East Asia, the most recent of which is the Lionheart coconut agritech venture in the Philippines. Simon recently recruited another RAU graduate, Freddy Lydford (BSc (Hons) Agriculture, 2015), who completed his placement in Malaysia and is working closely with Holly on the coconut plantation.
RAU Deputy Vice-Chancellor, Professor Paul Davies, said: "It's great that so many RAU students are undertaking this type of work experience, which not only adds value to their degrees but also help greatly in securing good jobs on graduation. Not to mention, of course, the wider life experience and enjoyment en-route. RAU placement supervisors Chris Brough (Agriculture, Food and Environment); Peter Morris (Equine Management and Science); and Samantha Lynch and Steve Thomas (Business and Entrepreneurship) do a great job supporting students in securing this valuable experience.
"If there are alumni, and others, who can also offer such student work experience – please do not hesitate to contact. It will be much appreciated."