BBC Farming Today shine the spotlight on crop science
BBC Radio Four's Farming Today focus on crop science and technology in their Saturday show (29 October 2016). Sybil Ruscoe visits the University and meets with Professor David Hopkins, Dr Nicola Cannon, Dr Karen Rial-Lovera, and PhD student Patrick McKenna in her journey to find out more about crop science research in the UK.
Professor David Hopkins, Director of Education and Academic Development, introduces the topic of crop research at the beginning of the episode. He says: "Research enriches the student experience, and gives them the opportunity to undertake their own research, test their ideas, and collect data for themselves. The University contributes new information to the scientific and research community, and has a responsibility to educate students from across the globe. The whole world needs agricultural and crop science experts."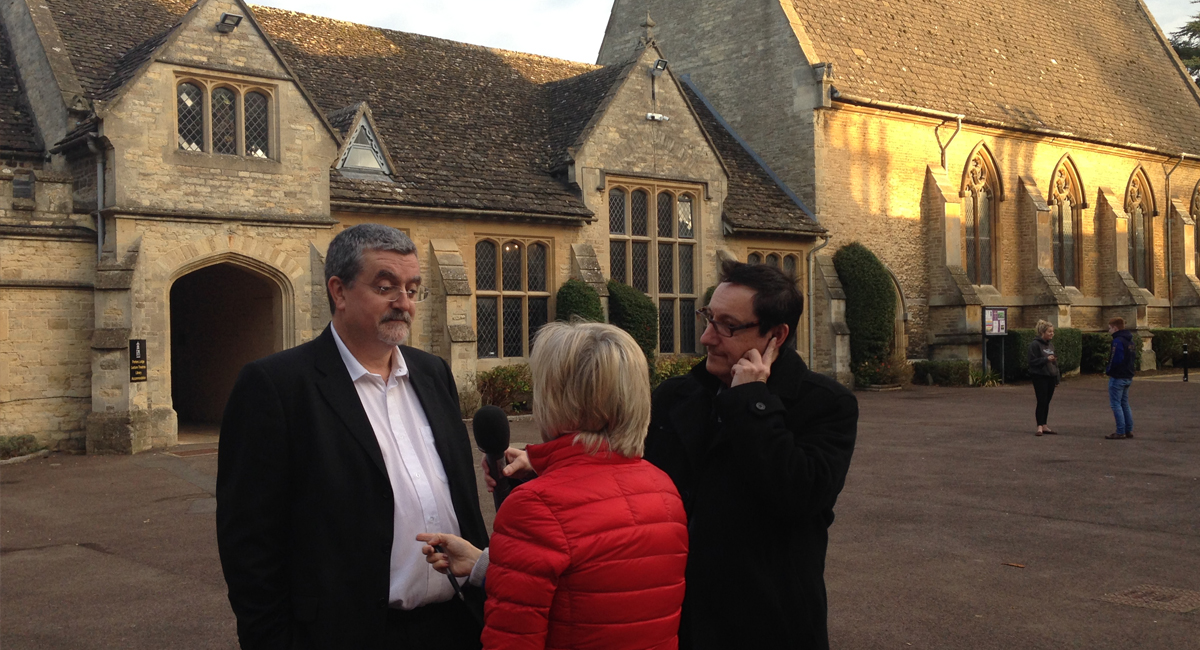 PhD student Patrick McKenna then goes on to talk about his research into red clover. He's interested in reducing the environmental cost of fertilisers, and is conducting research into different types of clover. These could provide natural sources of nitrogen, and reduce the chemicals used on crops.
Dr Nicola Cannon can then be heard speaking about a current research trial into wheat and beans. She says: "We're looking at wheat bean intercropping; growing the two crops together in different spatial arrangements, and looking to see if we can get a high offtake from the land – which can either be used as forage or harvested as grain. We hope that the sum total of the crops harvested from this site will be greater than harvesting wheat, and beans, individually. We will be publishing our data from the 2015 and 2016 in the scientific literature."
Dr Cannon also mentions the impact of mono-cropping, and the use of herbicides in farming.
We then visit Harnhill Farm where Sybil finds out about the trials the University runs and hosts on behalf of other organisations and businesses; such as BASF and Agrovista UK. Here she speaks to lecturer Nicolai Thomasin-Foster about agricultural technology, and the facilities available to students at the University's Rural Innovation Centre.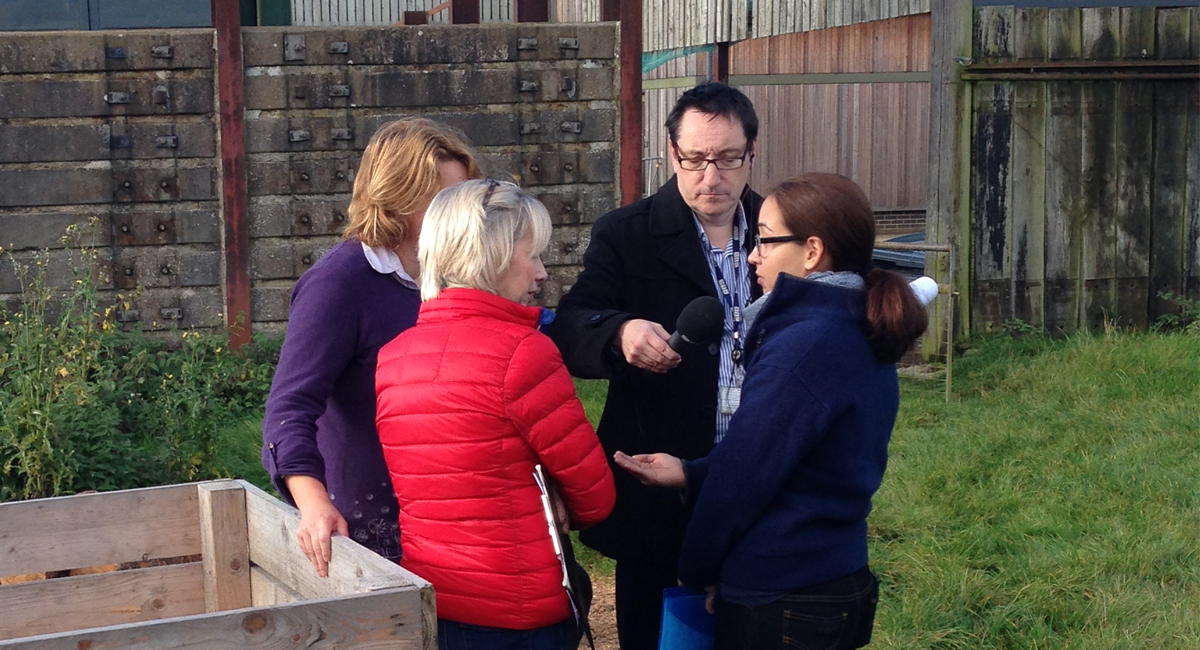 Finally, Dr Karen Rial-Lovera speaks about her research into tillage and different crops. She says: "We have been comparing conventional tillage, minimal tillage and direct drill for winter wheat, sprint wheat, and oilseed rape. We have been running this project for a number of years, and found that that the dry weather of 2013 was best suited to direct drill, while the following two years were wet seasons and better suited to conventional tillage."
The piece concludes with a discussion of the research the University will focus on going forwards.
You can hear the full piece on BBC iPlayer - Tune in at 2.06mins, 8.28mins, 19.02mins, and finally 25.36mins (expires 27/11/2016.)