New facilities in Gloucestershire will benefit agri-tech innovators
Agri-tech companies will soon have access to practical workshop facilities with office space, where they can research, create and test their products
Due for completion in April 2017, the exclusive development of just five cutting-edge workshops is being built at the Royal Agricultural University's Rural Innovation Centre and farm in Harnhill, about four miles from the campus.
The workshops will form part of the University's pioneering new 'Farm491' initiative, which has the potential to influence and benefit the wider agricultural and food production industries.
The five new workshops will complement the existing Farm491 business space, based at the RAU's main campus in Cirencester, offering innovators an affordable and flexible working environment in which to run and grow their businesses.
Members who sign up to use the workshop space at Harnhill will also have use of office space, meeting rooms and access to the adjacent Cotswold farmland owned by the RAU.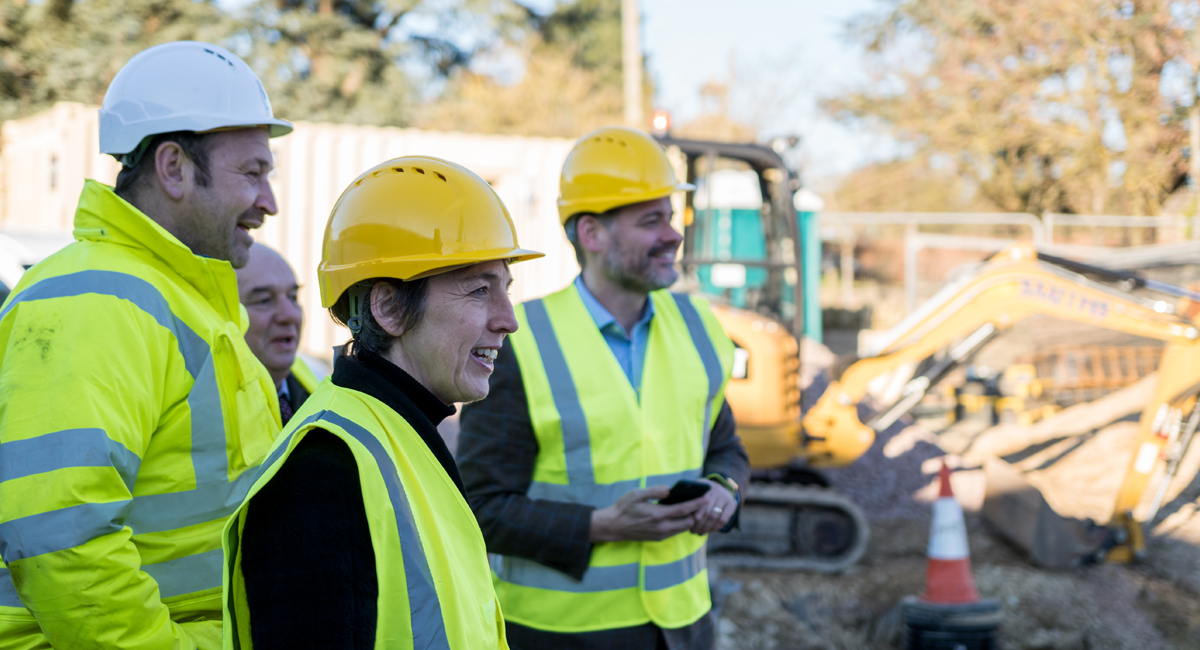 All Farm491 members will be given support and benefit from collaboratively working with other members, plus have access to a network that includes farmers, business guidance from expert advisers, investors, access to farming data if required, and resources so they can research, test, refine and grow their propositions. Members can receive a whole range of guidance to turn ideas of all sizes into reality; from intellectual property advice on protecting ideas to business advice to turn innovation into profits.
The Farm491 project is part financed by the GFirst LEP Gloucestershire Growth Deal 2015 to 2021 and is being matched funded by University investment, private donations and philanthropic funds from the Elizabeth Creak Charitable Trust.
Angela Simkins, Farm491 Centre Director, says; "The five new workshops, alongside the campus-based incubator space, will enable us to help and support entrepreneurs to trial new initiatives, to test new technological solutions and share knowledge. Our members at Farm491 in Gloucestershire are at the centre of innovation – from farm machinery trading platforms to digital land management tools to tracking devices; Farm491 is supporting innovations that will be fundamental to the sustainability and progression of British agriculture."
This Farm491 project forms part of the masterplan and the University's commitment to help grow both the Gloucestershire and agri-tech economies by assisting businesses to accelerate their growth and exploit their full potential and subsequently create jobs.
To learn more about the workshop or office space, to find out how Farm491 is helping businesses, or to book your introductory tour, visit Farm491.com