RAU students in Ecology Study Tour in Namibia
BSc (Hons) Countryside Management (top-up) students recently returned from their Ecology Study Tour in Namibia (18-30 April 2017).
Students worked alongside international researchers at the prestigious Gobabeb Research and Training Centre in the Namib desert to conduct studies on mammals, invertebrates, birds, bats, vegetation-soil-livestock interactions, desert 'fairy circles', and the Welwitschia mirabilis plant.
Students also learned about challenging conservation issues with the Namibia Nature Foundation, the Erindi game reserve and the National Botanic Garden. The tour is an assessed component of the course, with students presenting their results and experiences on 24th May 11am-1.30pm EJ02.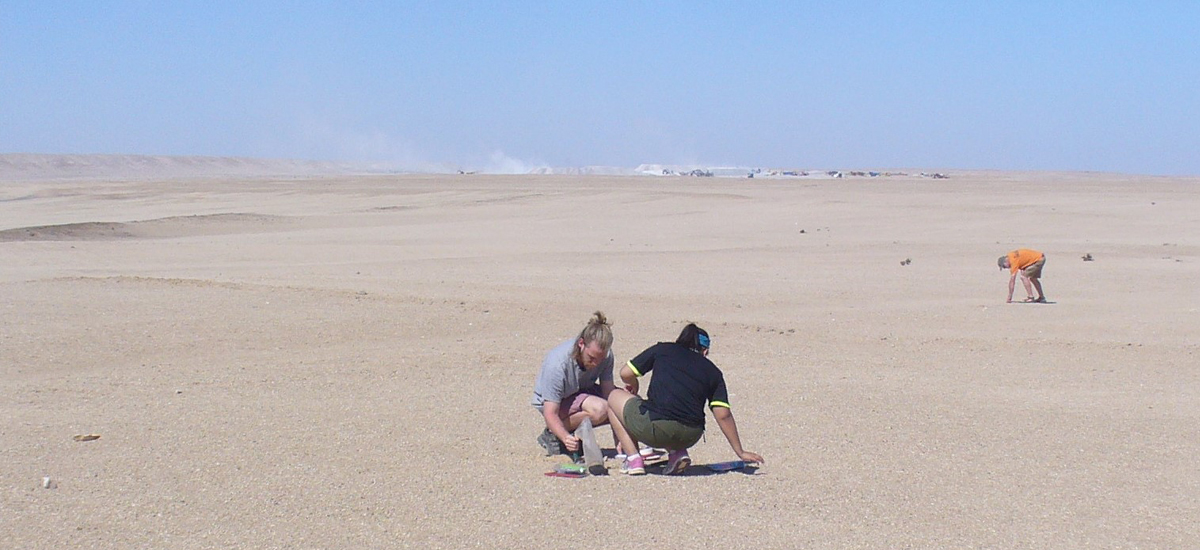 Led by Professor David Hopkins, with Professor Jennifer Dungait and Kelly Swallow, the field programme was a great success.
Professor David Hopkins at the Royal Agricultural University said: 'International fieldwork provides students with excellent opportunities to apply their learning, as well as to experience new environments and cultures. I hope our students will remember the field visit in Namibia as a highlight of the RAU approach.'