Agriculture students on BBC Countryfile
Agriculture students at the Royal Agricultural University (RAU) in Cirencester have starred in a special edition of BBC Countryfile Spring Diaries.
Mila Gordon-Creed, Florence Giles, Philippa Evans, Christina Rose, and Alexandra Dunn featured in the episode that was broadcast this morning (31 May), which focuses on the Women's Land Army.
The students meet with Elizabeth Henderson from Chipping Norton, who joined the WLA during World War Two and has been farming ever since, and discuss the advances in agriculture over the past half a century. They discussed the role of women in farming, and looked forward to the bright opportunities ahead of them.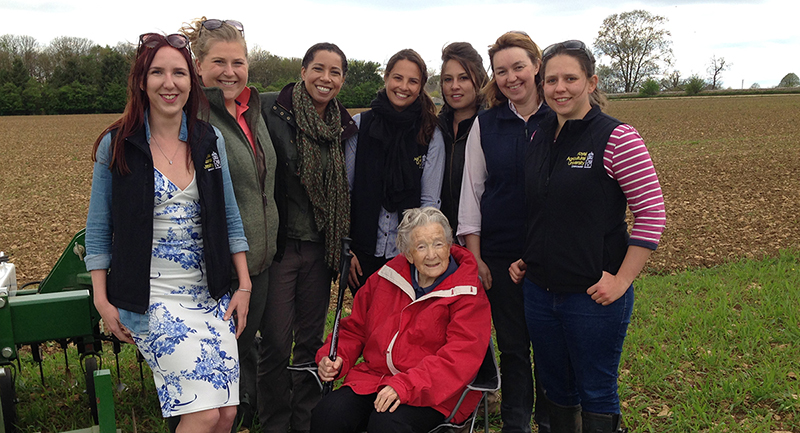 The BBC Countryfile team visit the RAU on 12 April, and spent an enjoyable (but cold!) afternoon at Harnhill Manor Farm, filming with Mila, Florence, Philippa, Christina, and Alex.
You can watch the episode now on the BBC iPlayer – tune in at 2.35 minutes (expires 30 June).