Second batch of calves arrive for Buitelaar project
On Tuesday 25 April, eighty calves arrived at the Royal Agricultural University's (RAU) Harnhill Manor Farm from the Buitelaar Collection Centre in Wrexham, as part of our calf rearing project.
Emily Edwards, Project Manager, and Fraser Osbourne, Foundation Degree Agriculture and Farm Management student, travelled to Wrexham on 24 April to select the calves and gain an insight in to how the Buitelaar collection centres are managed.
Fraser Osbourne said: "It was really interesting to see how the collection centres work, how animals are weighed, aged, and batched for customers. The project has enabled me to get a good insight into the calf rearing industry and has been really beneficial for my studies. It is great to be working with the industry and being able to establish connections early on in my degree."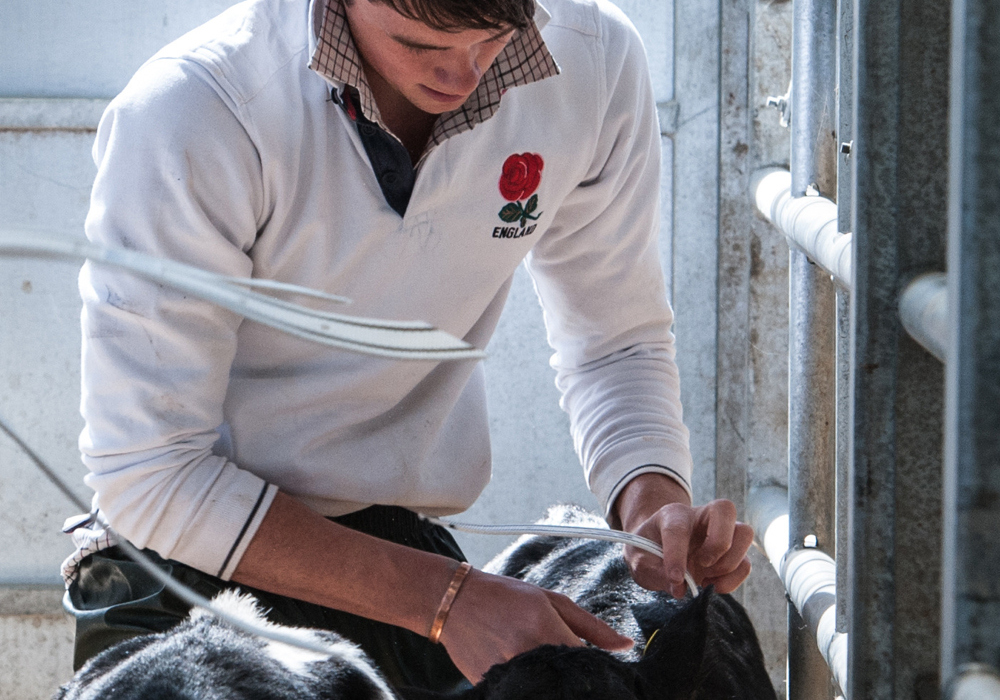 The next phase of the project seeks to investigate the use of antibiotic treatments in calves. The industry is currently faced with the challenge of reducing antibiotic use, which the RAU and Synergy Farm Health recognise as important, whilst ensuring that welfare is not reduced through increased disease. The partners are therefore working closely to improve health and welfare through alternative treatments such as the use of Solacyl, a medicine similar to aspirin in humans.
This does not affect the meat quality or enter the food chain but offers animals pain relief and acts as an anti-inflammatory if a calf is suffering from the symptoms of common diseases such as pneumonia.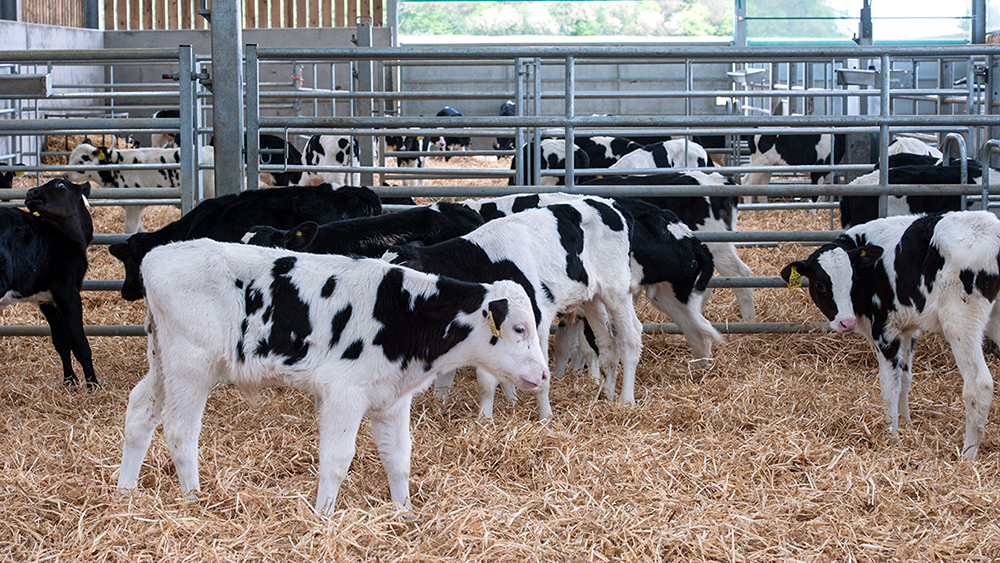 In conjunction with Solacyl treatments, a new vaccine is also being trialled against pneumonia. The vaccine is intranasal and therefore has the ability to target the lungs. The industry is looking to promote healthier immune systems and reduce antimicrobial use through better vaccinations.
Once the calves were unloaded they were given a day to rest before having their weights taken, milk machine collars fitted, and being introduced to the milk machine system.