About the prize
The prize has been created by Richard Pilkington, an alumnus and friend to the RAU's School of Real Estate and Land Management (RELM). It is designed to reward academic performance and to celebrate excellence and innovation in the sector.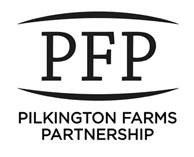 Key information
The prize will be given to the top-performing undergraduate student in their second year of study on a real estate or land management undergraduate degree at the RAU. It will be awarded based on sustained, excellent, academic performance throughout the student's first two years of study. Find out more about the School of RELM.
Funding information
The funding value is the final year's tuition fee, currently £9,250, offered as a fee-waiver. It will be awarded in 50/50 increments at the beginning of semesters one and two of the student's final year.