John Edgar Trust - Management Development Scheme
John Edgar Trust - Management Development Scheme
Based in Hampshire, the John Edgar Trust is a charity dedicated to enabling people to achieve their management potential in the farming and rural enterprise sector in southern England. This three-week residential course in rural business management, is organised and delivered by the Royal Agricultural University on the Trust's behalf. The course is biennial and with only a small number of places available, it provides a unique opportunity for exceptional participants.
Covid-19 update
As the national status of lockdown continues to unfold in the coming months, the health and wellbeing of all future delegates, our students and staff, will remain of paramount consideration to the RAU. We can confirm this course will begin in December 2021 (see details below). Applications are now open and subsequent interviews will be held on 7 July 2021. Please continue to check here for ongoing updates relevant to this course.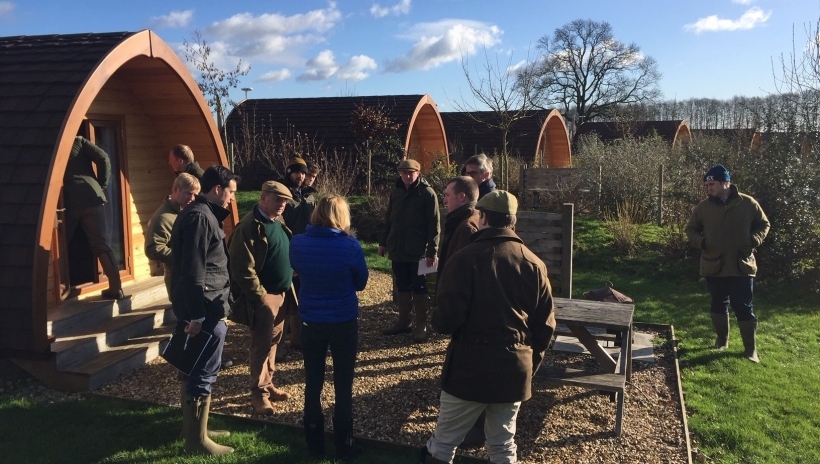 The objective of this course is to develop an individual's skills and abilities, allowing them to become a positive and powerful asset to their business and the industry as a whole. We are looking for interviewees who are most likely to benefit significantly from this course - not only from the programmed events but also from the promise of a mutually constructive, shared learning experience with other like-minded individuals. The selection panel will seek to identify applicants who are already established in a career in agriculture or rural-based business in southern England, and are in or about to take up, a management position in which key decision-making skills are essential.
N.B. The John Edgar Trust provides generous funding towards the total course fee - an enabling and empowering offer for younger people in the rural sector.
Course topics include:
Managing human resources
Business practice, taxation and law
Planning and financial resource management
Practical case studies and seminars
Leadership theory
Communication skills
Media training
Key dates
NOW OPEN - Submission deadline – 7 June 2021
Interviews: 7 July 2021
6-10 December 2021, 10-13 January 2022 and 7-10 February 2022
To find out more about the John Edgar Trust please visit http://johnedgartrust.org.uk. If you would like to apply for the Management Development Scheme please download and complete the application form electronically and email to professional.development@rau.ac.uk. Please ensure you read the application form notes before completing your application form.