If you are interested in starting, developing or diversifying a business or social enterprise but need to develop the knowledge, skills or mindset to make this a reality then the BSc (Hons) Rural Entrepreneurship and Enterprise is the degree you have been searching for. Over the course of the degree you will come to understand how to start and operate successful ventures in a wider range of contexts. All the while you will receive guidance from specialist lecturers, practising entrepreneurs, and industry mentors.
Course overview
The BSc (Hons) in Entrepreneurship and Enterprise will help you to build highly effective enterprises which focus on the development of value for your consumers.
Taught elements of the degree will give you a solid grounding in the fundamentals of operating a business, with a focus on the entrepreneurial and the strategic skills needed to realise ideas in dynamic, international markets. Practical components will focus on teaching you how to design, develop and finance your venture and give you opportunities to put this learning into practice.
All of which means that you will graduate with the ability to start your own company in a wide range of markets or bring entrepreneurial thinking to an established organisation.
As a Centre of Excellence for Entrepreneurship, the University has a long history of supporting entrepreneurs, especially within the rural economy. This means that students will have access to our award-winning extra curricula Enterprise and Entrepreneurship Programme, funding to start their businesses, mentoring and hot-desking space to help them get started.
To support your personal development the degree also includes a free international study tour to explore how businesses around the world are approaching the changing global economy.
In addition to this trip you will attend networking events, gain contacts through our alumni network, and have the opportunity to take part in a range of additional trips and activities to broaden your perspective.
Upon successful completion of the degree you may also receive the Chartered Management Institute (CMI) Level 6 Diploma in Management and Leadership and the Institute of Enterprise and Entrepreneurs (IOEE) Professional Diploma in Enterprise and Entrepreneurship. Also, annual membership to CMI is free for one year after graduation.
Work placement
In the second year of the degree programme, you will apply and develop your expertise during a 15-week work placement. Not only could you find yourself working for prestigious companies in the UK or across the world, you will also develop your confidence and make a range of industry contacts.
International study tour
As part of the first year, 'Entrepreneur in Action' you will be taken on a free international study tour. In the last three years students have visited Spain, Bulgaria and Germany. During these study tours you will visit agri-entrepreneurs and their businesses to learn about how they operate and explore their differing approach to business.
Start-up Visa
The Royal Agricultural University is an endorsing institution under the Home Office's Start-up visa route. The Start-up visa is for graduates who demonstrate high entrepreneurial potential and wish to start a business in the UK for the first time.
The Start-up visa is administered by the University's Enterprise and Entrepreneurship Programme and facilitated by School of Business and Entrepreneurship. To be endorsed for the Start-up visa by The RAU, you must be an RAU student or graduate, and have taken part in the University's Enterprise and Entrepreneurship Programme. Contact enterprise@rau.ac.uk for further information.
Accreditations and partnerships
We are delighted to work with a wide range of businesses, partners, and accreditation organisations, some of which are shown below:
| | | |
| --- | --- | --- |
| | | |
| | | |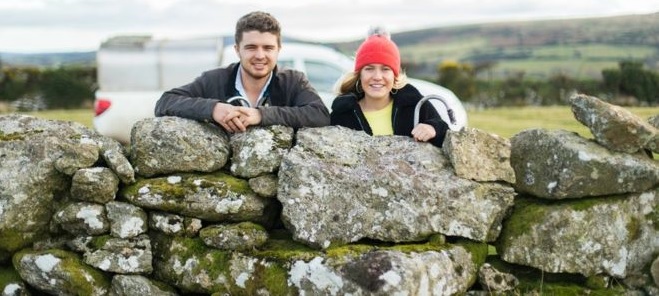 Ready to take the plunge? Apply now
Applications to study at the Royal Agricultural University must be made through the UCAS system. This applies to all undergraduate courses.
Applications should be made by the UCAS deadline to ensure we are able to offer you a place on your first choice course. However, if you have missed the deadline please contact Admissions@rau.ac.uk as there are usually places available.
If you would like to apply during UCAS Extra or Clearing, please check that we have places available.
Applicants wishing to study on a course on a part-time basis will need to apply directly to the RAU.
Please contact admissions@rau.ac.uk to discuss your requirements and obtain an application form.