Gain the fundamentals of starting and operating a business under the guidance of specialist lecturers, practising entrepreneurs and industry mentors.
Course overview
Taught elements of the degree will give you a solid grounding in the fundamentals of operating a business, with a focus on the entrepreneurial and the strategic skills needed to realise ideas in dynamic, international markets. While practical components will focus on teaching you how to design, develop and finance your venture, this means that you'll graduate with the ability to start your own company in a wide range of markets or bring entrepreneurial thinking to an established organisation.
As a Centre of Excellence for Entrepreneurship, the university has a long history in supporting entrepreneurs, especially within the rural economy.
This programme is ideal for those looking to:
Diversify a rural business such as a farm or small holding
Develop a food business
Create an agri-food venture
Start a retail or service business
Build a rural fashion brand
Grow a social networking business
With this course you can:
Learn about idea generation, venture growth and business strategies
Develop fundamental business skills such as financial and management accounting
Benefit from hands-on experience of preparing business plans and presenting pitches to investors
Choose optional modules that will help you to develop your business management skills in areas such as marketing, organisation management, finance and supply chain management
From opportunity recognition to evaluation, from financing to growing your ideas, this course focuses on how you can bring resources and people together to create value, innovation and positive change.
You can also benefit from our award-winning Enterprise and Entrepreneurship Programme which provides an inspiring and supportive environment in which our students can share, develop and launch their ideas.
International study tour
In your first year you will be taken on a free international study tour. Business school students have previously visited Spain, Bulgaria and Germany. During these study tours you will visit entrepreneurs and their businesses with a view to learn the character traits of successful entrepreneurs and how this can be applied to your own personal development. All travel, accommodation and breakfasts are paid for by the University.
The programme is accredited by the Chartered Management Institute (CMI) and the Institute of Entrepreneurship and Enterprise, read more about the benefits of CMI membership.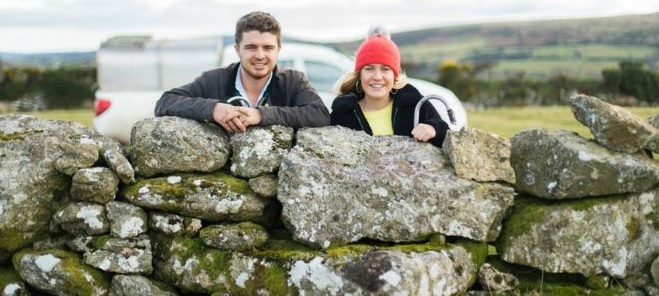 Ready to take the plunge? Apply now
Applications to study at the Royal Agricultural University must be made through the UCAS system. This applies to all undergraduate courses.
Applications should be made by the UCAS deadline to ensure we are able to offer you a place on your first choice course. However, if you have missed the deadline please contact Admissions@rau.ac.uk as there are usually places available.
If you would like to apply during UCAS Extra or Clearing, please check that we have places available.
Applicants wishing to study on a course on a part-time basis will need to apply directly to the RAU.
Please contact admissions@rau.ac.uk to discuss your requirements and obtain an application form.