Explore the halls of residence
Explore the halls of residence
Read more about the residence halls on the Cirencester campus.
Bledisloe Court
These single rooms have a light, airy feel with some enjoying views across farmland towards the village of Coates. Bledisloe Court is divided into six houses on three levels. Each house has nine or ten standard, single bedrooms with a wash basin and shared toilet and shower facilities. There are 59 rooms in total.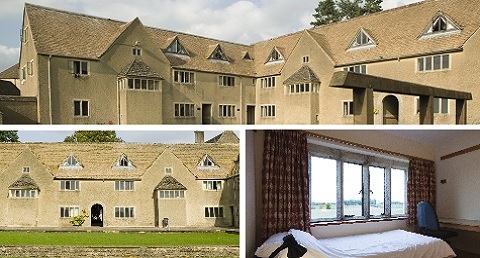 Coad Court
Coad Court is located centrally within the accommodation buildings and is split into 11 houses. These large, bright single bedrooms - some with stunning country views - are either single ensuite or standard single rooms including their own wash basins, with access to shared toilet and shower facilities. Ground floor rooms are available with accessible facilities. There are 44 ensuite and nine standard rooms in total.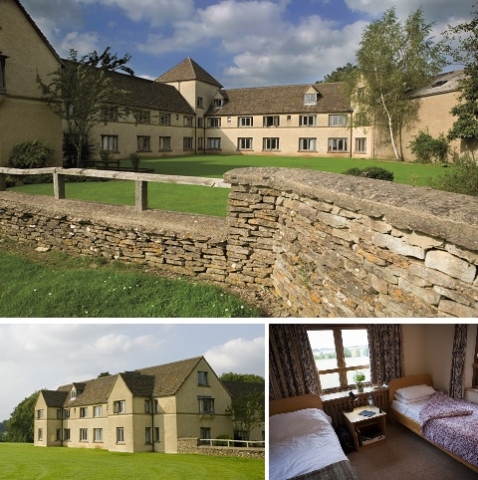 Main building
Housed in the oldest part of the main building dating back to 1845 are 33 spacious bedrooms of varying types. All are ensuite single rooms. There is also a large, airy lounge for use by Main Building residents. Please note that the Main Building is not suited for international students due to closure over Christmas period.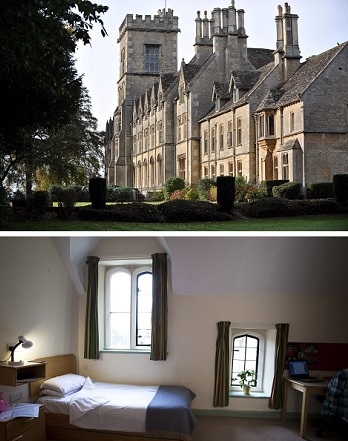 George Wing
These 20 single bedrooms are housed in the Main Building across two floors. All are lovely single bedrooms with their own basin and shared bathroom facilities. There is also a large, shared lounge for use by both Main Building and George Wing residents.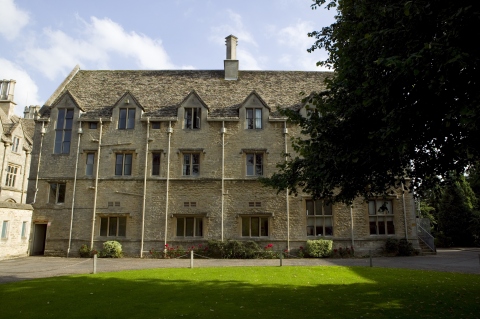 Vic Hughes Hall 1 & 2
Vic Hughes Hall 1 is a self-catered block containing 26 quiet ensuite bedrooms, some of which are accessible.
Vic Hughes Hall 2 is a well-lit catered block with 26 airy ensuite bedrooms and a shared lounge area on the ground floor.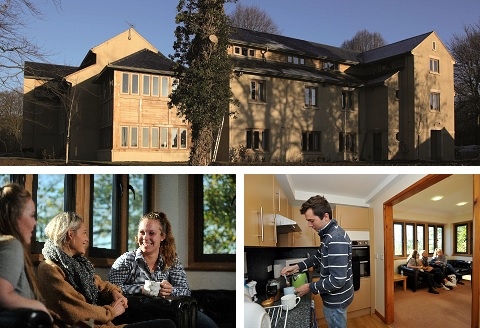 West Lodge
This self-catered block contains 58 ensuite single bedrooms divided across two halls with the added comfort of under-floor heating provided by the University biomass boiler. There is a spacious shared lounge and fully fitted kitchen on each floor. Accessible facilities are available.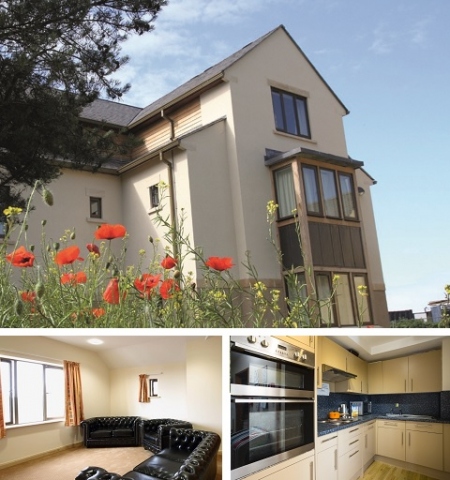 Woodlands Lodge 1, 2 & 3
Woodlands Lodge 1 (Quiet Block) contains 13 large ensuite bedrooms with a shared lounge and basic kitchenette for residents to use.
Woodlands Lodge 2 offers large ensuite bedrooms over two storeys, with a share lounge and basic kitchenette. Accessible facilities are available.
Woodlands Lodge 3 has small ensuite bedrooms, located close to the main teaching blocks. Please note that Woodlands 3 doesn't have its own lounge.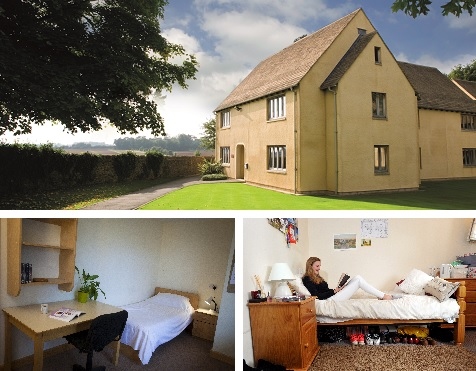 Riverside
Riverside is situated approximately two miles from the main campus, with easy access to local shops. Car parking is available on site and on campus. Each of the 24 rooms has a double bed, shared kitchen and shared student lounge.