04 Mar 2019
The Royal Agricultural University (RAU) has become just the sixth university to be made a Centre of Excellence by the Institute of Enterprise and Entrepreneurs (IOEE).
The RAU is the only small, specialist university to gain the prestigious accreditation, awarded for leading-edge enterprise practice and for making the development of students' entrepreneurial skills a priority.
Enterprise education is woven into many of the University's taught modules, particularly those offered by the School of Business and Entrepreneurship.
The RAU's extra-curricular Enterprise Programme has created over 50 successful businesses at the Cirencester campus, while Cotswold Hills dry white wine - grown at its Down Ampney vineyard - is produced, marketed and sold commercially by the students themselves.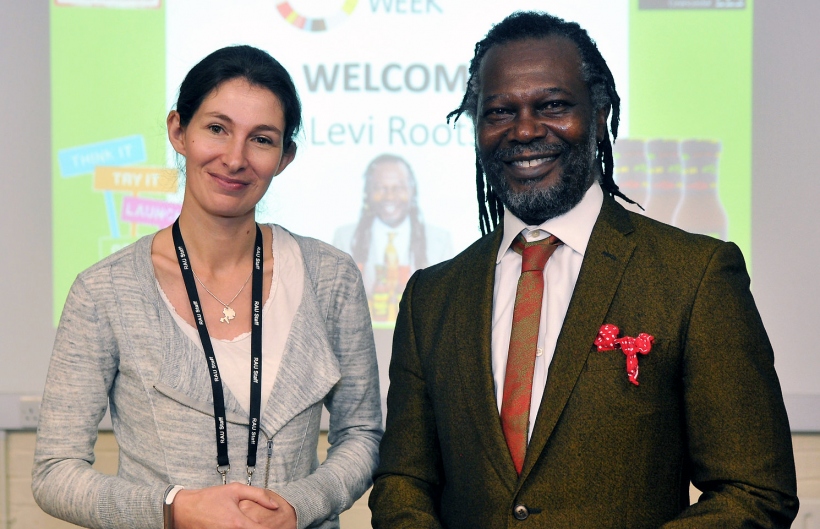 Each year the RAU's Dragons Den-style Grand Idea competition sees students pitch their business plans to an expert judging panel which has included Levi Roots, of Reggae Reggae Sauce and Julian Dunkerton, co-founder of Superdry.
Successful RAU entrepreneurs include Charlie Beldam, who produces Cotswold Gold Extra Virgin rapeseed oil at his farm in Broadway, and last year's winner Alex Dunn, who created a farm safety app which helped her win the Farmers Weekly Agricultural Student of the Year title.
These achievements ensured that the RAU fully met all twelve of the accreditation criteria.
The IOEE's Feedback Report highlighted that RAU students are offered personal tutoring to help them develop their business ideas, as well as benefitting from the University's long-standing links to external experts and businesses.
Sarah Trouten, IOEE Chief Executive said: "A true entrepreneurial spirit could be felt within the university – staff and leaders all share the same desire to actively encourage students to grasp the enterprise opportunities on offer.
"Staff have worked hard to create this, building an eco-system of support for students and ensuring that those who want to go on to run their own business are given every opportunity to do so."
Katy Duke, Head of Enterprise at the RAU said: "We're proud that this IOEE award recognises the enterprising culture and support for start-up businesses offered across the University.
"Gaining Centre of Excellence status will enable us to further enhance our reputation in this area, including the link between what we teach at the School of Business and Entrepreneurship and how this is applied in real extra-curricular social enterprise projects."
Professor Joanna Price, Vice-Chancellor of the RAU said: "We have nurtured an entrepreneurial mind set in students since our foundation nearly 175 years ago and the success of RAU graduates in business reflects this. 
"Entrepreneurialism is an integral part our educational offering, but not just in our business-related courses, as all students have access to our pioneering enterprise programme and are encouraged by staff to develop astuteness and confidence.
"IOEE status is a significant endorsement of that strategy and of the creativity and ambition throughout the University."
The RAU can now deliver its own IOEE programmes and qualifications and may receive recognition for its own programmes. University staff, students and learners can also access IOEE membership.
The RAU offers a range of business degrees at foundation, undergraduate and postgraduate level, including a BSc in Business Management, where student satisfaction outscores the national average (National Student Survey 2018). The University also offers an MSc in Business Management and an MBA in Innovation in Sustainable Food and Agriculture.