Be a part of an exciting new chapter in the history of the Royal Agricultural University.
In 2021 the University expanded into the exploration, understanding and management of the historic environment – a perfect complement to our established programmes with an emphasis on sustainable landscapes, towns, cities and businesses.
Join us at the Cultural Heritage Institute in Swindon and start building an exciting future. We offer high level CPD and research opportunities leading to masters by research and doctorate of philosophy.
These courses will enable you to gain professional experience, build a portfolio of knowledge and skills, and ultimately enhance your career.
Our master's programmes have been developed in partnership with practitioners from across cultural heritage. Our teaching team brings together experienced university lecturers and professionals from archaeological and heritage practice. This includes major consultancies such as Wessex Archaeology.
Being in Swindon will certainly give you access to some amazing learning resources including Historic England, English Heritage, the National Monuments Archive, The National Trust and Steam – the museum of the Great Western Railway, which are all within a five minute walk.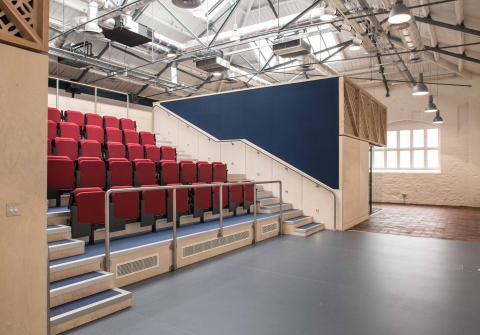 We invite you to grow along with us. It is going to be an exciting journey.
RAU Swindon                                               
RAU Swindon is situated in a purpose converted workshop in the railway heritage quarter of Swindon This £1.35m investment provides modern and fully accessible facilities in an innovative learning space calculated to encourage collaboration and interdisciplinary studies. Designed by award winning architects Metropolitan Workshop and with the generous support of Swindon Borough Council the project is a case study in sustainable, heritage-led, regeneration.
Centrally placed for easy access by rail (we are five minute walk from the railway station) and road you should be able to reach us easily.
For further information on RAU Swindon and our programmes please contact Associate Professor Cassie Newland at cassie.newland@rau.ac.uk.