The Royal Agricultural University provides a professional service to clients and businesses through a wide range of training programmes, consultancy and corporate links.
Our speciality is providing courses tailored to the client's specific needs, whatever their line in business.
Whether your business is looking for staff training, consultancy services or wishes to know more about ways you can work with our students, graduates and academic staff, we are here to provide the skills and expertise you need.
For some of our services, we have access to funding to help off-set the cost. In all cases, we have a wealth of experience in working with businesses large and small. Our business networks give the opportunity to meet other professionals in a learning environment to bring you the latest thinking across a range of topics. Our events both at Cirencester campus and more widely, bring leading figures to speak on topics relevant to you and your business.
Knowledge Transfer Partnership
A Knowledge Transfer Partnership (KTP) is a partnership between a company, university and a graduate.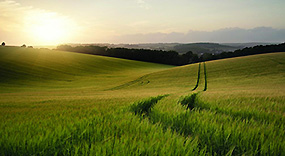 Contract research and consultancy
The RAU has been as the forefront of agriculture and rural development since 1845. Contract research and consultancy allows you to tap into our knowledge.
The Cirencester Growth Hub opened in summer 2018. It is an exciting new place for the local business community to come together to work and learn in a collaborative and supportive environment.
Non-Executive Director Programme
This programme supports senior academics to become Non-Executive Directors (NED) of companies.