We offer a variety of University job vacancies for professional staff, as well as student and graduate job vacancies.
Our current vacancies are listed below. If you cannot find a vacancy or a role to suit you then keep an eye on this page, as it is regularly updated with our latest job vacancies. 
Current job vacancies
If you require an application form in any other format then please contact the HR Team.
Recruitment policy
The Royal Agricultural University recognises that through its recruitment and selection policy and procedure the best applicant is recruited and selected for the job regardless of racial group, religion or belief, disability, marital status, age, gender and sexual orientation
Disability Confident
The Royal Agricultural University is a registered Disability Confident committed (Level 1) employer. Increasing employee diversity is important to us and we are committed to the aims of Disability Confident. In particular, we will:
ensure that our recruitment processes are inclusive and accessible
communicate our vacancies through a range of different channels
offer an interview to applicants with a disability who meet the minimum essential requirements of the role (as detailed within the role profile)
anticipate and provide reasonable adjustments as and when required
provide support to any existing employee who acquires a disability or a long-term health condition
As part of our commitment to Disability Confident, job applicants who have declared a disability (within the Equal Opportunities section of the application form) will have a have a guarantee of being invited to the interview if they meet the essential criteria for the role.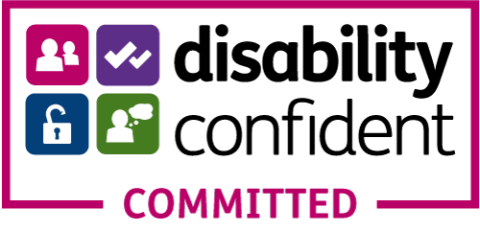 Gloucestershire Inclusive Employer
The Royal Agricultural University has become one of the employers in Gloucestershire to receive an Inclusivity Works 'Inclusive Employers' Award.
The awards scheme hosted by Inclusivity Works, launched by the GEM Project, aim to inspire more employers to work in partnership with the campaign and through the support on offer, take advantage of fantastic, talented and motivated potential employees who may not have previously been considered.
At the RAU, we celebrate inclusion and take action to create an inclusive culture where diverse groups of people feel valued, confident and able to be themselves, and have seen incredible benefits as individuals contribute their very best to the organisation.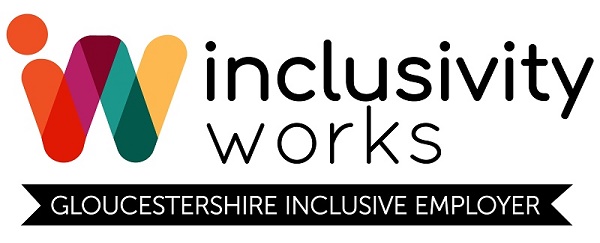 International applicants
Permanent or fixed-term positions
To take up an appointment at the Royal Agricultural University, applicants who are nationals of countries outside the UK and Republic of Ireland, and who do not have existing permission to work in the UK, need to get permission from UK Visas and Immigration (UKVI). Should you be successful in the selection process, the University will apply for a certificate of sponsorship that enables you to seek permission from the UKVI to take up our offer of employment. If you are from the EU, Switzerland, Norway, Iceland or Liechtenstein and have family already resident in the UK you may be eligible to apply under the EU settlement scheme.
Your success in applying for a certificate of sponsorship will rely on meeting certain criteria – for the most up to date list of these, as well as further information on working in the UK, please visit the UKVI website.
Please be aware that we have a legal responsibility to ensure that all employees are eligible to live and work in the UK. Should you be successful in your application we will need to see documentation confirming your entitlement before you take up your appointment.
UK Visa support for Ukrainian nationals
The RAU welcomes applications from Ukrainian nationals who have relocated to the UK under the Ukraine Family Scheme or Ukraine Sponsorship Scheme. For more information and guidance on these schemes please click here.