The Royal Agricultural University (RAU) has been at the forefront of agricultural education and a key contributor to the land-based sector for more than 175 years. We pride ourselves in combining knowledge and industry connections with an innovative, forward-thinking approach.
Top 10 Whatuni Student Choice Awards
The RAU ranked in the top ten at the Whatuni Student Choice Awards in 2023 in the Small or Specialist category and was also shortlisted for a special Whatuni Student Choice Award linked to Cost of Living support provided to our students. We also were ranked top 10 in 2019 and 2020 in both the Job Prospects and University of the Year categories, based on feedback from our students.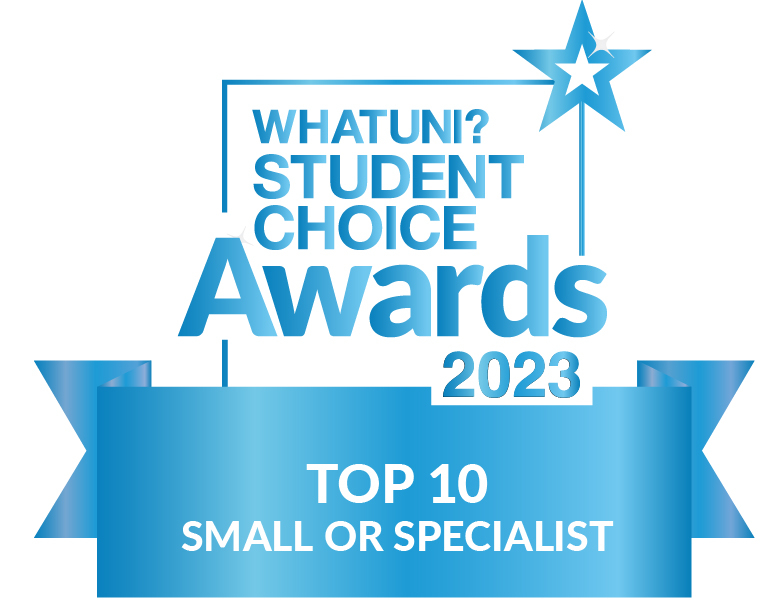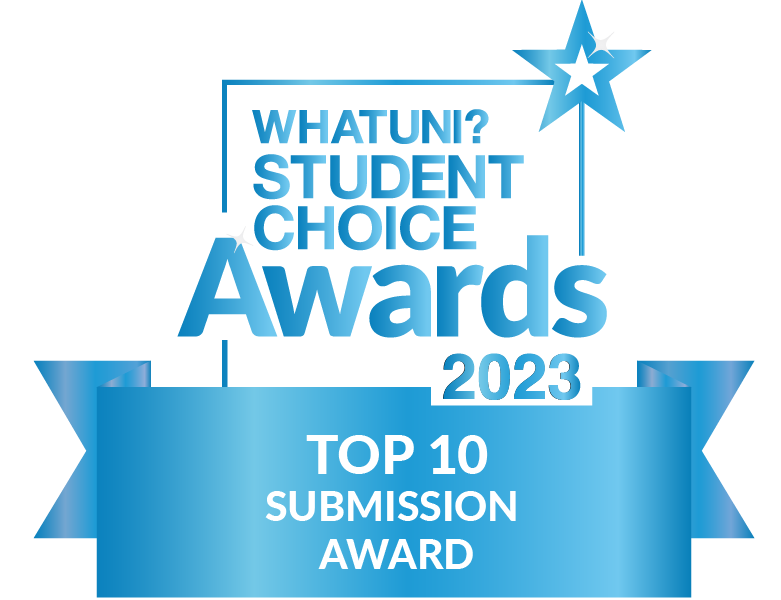 Climbing university league tables
We have jumped 22 positions in the 2024 Complete University Guide and now sit at number 73. This cements our strong upward trajectory on the league table over the last few years. The RAU is joint 3rd in achieving the highest change in rank position in the latest guide. 
Graduates in demand
Established in 1845, the RAU has a wealth of experience. Our academics work closely with business leaders and employers to provide students with the skills and knowledge they need to start their careers.
The current global challenges of food security, climate change and Brexit provide unprecedented opportunities for the land-based sector and, importantly, for our students.
Every year, more than 100 students spend part of their course gaining a practical insight into the working world, expanding their employability skills and their network of contacts, thanks to placements across multiple sectors. 
RAU graduates leave prepared for successful careers in their chosen field, whether that be leading innovation and change in industry, informing future land-based policy, or setting up their own businesses; which many of our entrepreneurial students do with great success.
Community
Our students are a name, not a number. The RAU is large enough that many facilities are on-site, yet small enough to create a close-knit community that inspires students to consider us a home from home. Students are known to staff by name and supported by personal tutors.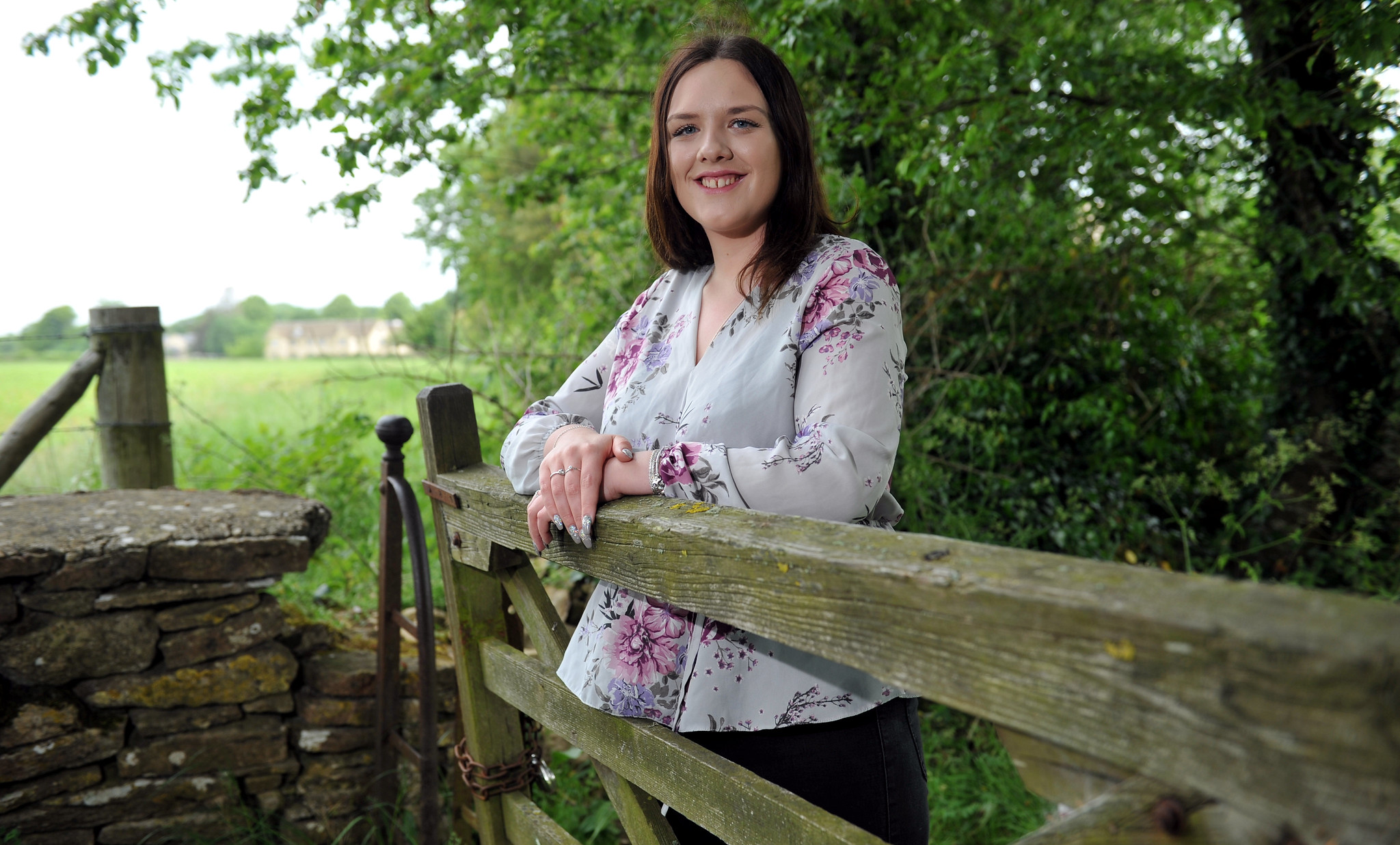 The RAU is like a family. All the lecturers know your name and are more than happy to help with coursework, exams and work placement questions. – Jess Godber, final year Real Estate student
Location
Our stunning campus is within walking distance of the bustling town of Cirencester, a thriving cultural hub, surrounded by beautiful Cotswold countryside.
With plenty of restaurants, unique boutique shops and popular night spots, it's easy to see why so many students never want to leave – even after graduating.
Urban adventure is close by too - Bath, Bristol, Oxford, and Cheltenham are all under an hour from the University and London is less than 90 minutes away by direct train.
High calibre teaching
The RAU creates an environment where students can master the practical and theoretical skills that will open doors to new opportunities.
Our academics care about their subjects and their students. Working alongside business leaders and employers, they deliver courses that provide the tools, mind-set and networks students need to play leading roles in shaping the future of the industry.
We have been rated one of the top six business schools in Europe for studying Rural Land Management (ceoworld.biz; 2022).
Changing the world through research and knowledge
Over half the research carried out by the RAU has been assessed as 'world-leading and international in quality' by the Research Excellence Framework (REF, 2021).
Our Professoriate are authors of the National Food Strategy and Nutrients Management Strategy which are the two key initiatives in Agriculture to support the Government's objective in achieving net-zero carbon emissions.
Our Farm491 is the UK's leading agri-technology incubator and accelerator. It has directly supported more than 200 start-ups and SMEs in agri-technolgy and agri-food helping them to create 119 new jobs within its member companies and raise c. £33M in investment.
Inspiring enterprise 
We help students develop an entrepreneurial mindset, whatever their course.
We are one of only six universities in the UK - and the only specialist provider - to be made a Centre of Excellence by the Institute of Enterprise and Entrepreneurs (IOEE).
Our award-winning Enterprise Programme provides an inspiring and supportive environment, enabling students to develop and launch their business ideas with expert help. More than 65 businesses have been set up so far. 
Our vineyard is run as a social enterprise and produces award winning wine. It provides students with the opportunity to get first-hand experience in all aspects from supply chain management and new product development, to sales and marketing, as well as helping them to develop their enterprise and employability skills. The vineyard is a pioneer in championing sustainability without compromising quality – through the development of a (smaller, lighter and recyclable) flat wine bottle and a recyclable can for (sparkling) wine – both 'firsts' for a vineyard in the UK. 
Entrepreneur and Honorary Fellow of the RAU Levi Roots, who won investment on Dragons Den with his Reggae Reggae Sauce, is a regular judge on our annual Grand Idea business competition, alongside other top business names like Julian Dunkerton, co-founder of Superdry.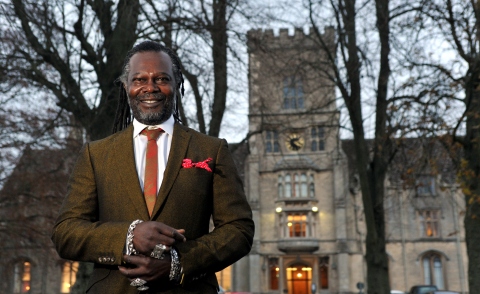 You can be anything that you want to be, provided that you have the planning, the passion and the perseverance. The students at the RAU are proving that they have the entrepreneurial spirit. – Levi Roots, Reggae Reggae Sauce and Grand Idea Speaker
Connection to our global network
Students joining the 17,000-strong global alumni network follow in the distinguished footsteps of entrepreneurs, politicians, writers and Olympic athletes. 
This powerful network of alumni spans the globe and offers fantastic opportunities for professional development and socialising. 
We are the leading supplier in the country of rural chartered surveyors with 165 alumni holding Director level posts at major national and international firms.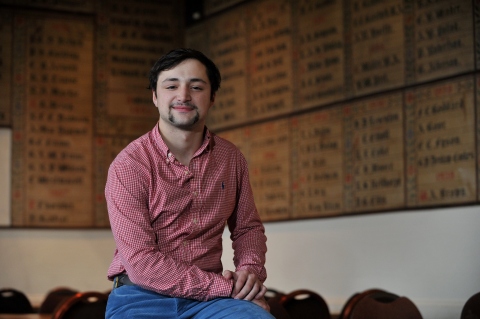 What I enjoy most about the RAU are the limitless possibilities which come from networking and building relationships with professionals in industries outside of University life. – Lewis Bebb, President of the RAU Students' Union
Social life
The RAU has a very active Student Union, who are always busy developing fantastic activities, societies, clubs and social events. There are a range of sports on offer from football, netball, rugby and hockey to clay pigeon shooting, darts and horse riding. A choir, International Society, Officer Training Corp, Racing Club, Beekeeping and an Entrepreneur Society are just a few of the groups to join.
The SU also supports projects in the community, including those at local markets and schools and even the renovation of a garden at the nearby railway station.
Nearby attractions include Badminton Horse Trials, Cheltenham Races (including the renowned Gold Cup), Gloucester and Bath rugby, as well as shopping and cinemas at nearby Cheltenham, Gloucester or Swindon.
Royal seal of approval
Queen Victoria granted a Royal Charter to the College in 1845 and sovereigns have been patrons ever since, visiting the institution in every reign. His Majesty King Charles III, then His Royal Highness the Prince of Wales, became President in 1982 and has previously presented awards to students at graduation.
Explore our campus and discover what life is really like as an RAU student.