3 August 2023
Having already joined forces with Uzbekistan's Ministry of Agriculture to establish the new International Agriculture University in the nation's capital Tashkent, which opened last September, the Royal Agricultural University (RAU) has now agreed to work more closely with the country's Chamber of Commerce.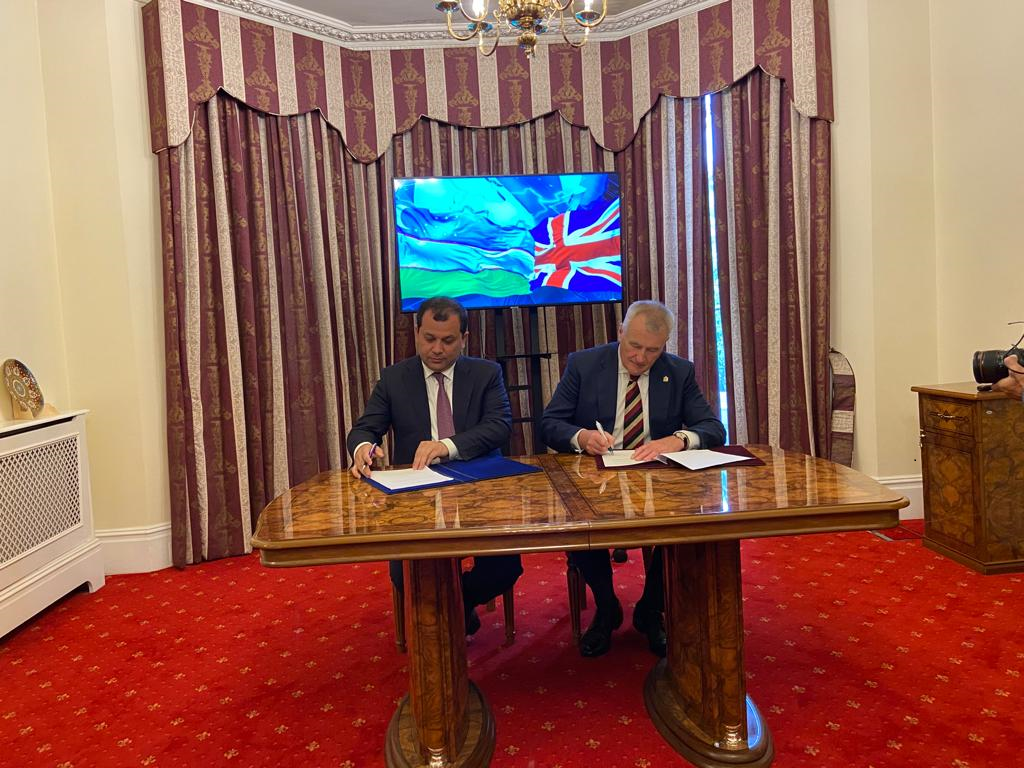 At a time of great food insecurity in Eastern Europe, a new partnership between the Cirencester-based university and the Chamber of Commerce and Industry of Uzbekistan will enhance food security in Central Asia by improving both the production of food within Uzbekistan and the country's food exports.
RAU Vice-Chancellor Professor Peter McCaffery, who signed a Memorandum of Understanding with Davron Vakhobov, Chairman of the Chamber of Commerce and Industry of Uzbekistan, at the Uzbekistan Embassy in London, said:
"We are delighted to be working with the Chamber of Commerce and Industry in Uzbekistan.
"Food constitutes $1.5 Billion of Uzbekistan's exports and this new partnership broadens and deepens our relationship with the country in ways that will enhance international food security – at a time of great uncertainty in Ukraine – while increasing choice and quality for the UK consumer.
"This partnership will provide invaluable experience for our researchers and students as well as the opportunity to make a real practical difference on the ground."
Specifically, the relationship plans to support Uzbek farmers and exporters in all aspects of food production, from source to the marketplace, as well as looking at ways to optimise water management and distribution to enhance agricultural productivity. It will also help to train, develop, and support Uzbek food producers and exporters to access the UK food market.