Date published:19 Jan 2021
Shaelyn Bertrand, RAU graduate in BSc (Hons) Wildlife and Countryside Management, has been presented a £500 award for publishing a paper in the Proceedings of the Cotteswold Naturalists' Field Club. The paper titled 'Arable flora and crop yield: are biodiversity and food production compatible outcomes?' was related to Shaelyn's dissertation.
The award is made annually to a RAU student by the Cotteswold Naturalists' Field Club that was established in 1846, arguably the oldest club of its kind in England, and has an active Gloucestershire membership of over 200. The initial objectives of the Club were to investigate the Natural History, Antiquities and Agriculture of the Cotswold District and its neighbourhood. It is therefore not surprising that in the Club's early years many Royal Agricultural College professors were active members, and this link, next year, will form part of the Club's 175th anniversary year.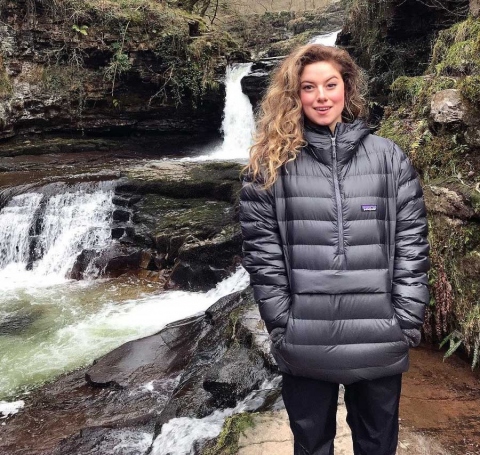 The successful publication was part of a wider collaborative project between the Royal Agricultural University and the Back from the Brink Colour in the Margins project, a partnership between Plantlife and the RSPB.
Dr Kelly Hemmings, Senior Lecturer in Ecology and Agro-ecosystems at RAU who supervised the dissertation, said: " Shaelyn's success is so well deserved. This is an excellent example of the outward-looking opportunities available to students at the RAU as part of our ongoing ecological research."
Our thanks go to Professor Peter Wilson of the CNFC, who was instrumental in awarding this annual prize, now in its third year, as well as peer-reviewing the script.