Date published:01 Mar 2022
Six new independent Governors, including one of Britain's only black farmers, a columnist for the Financial Times, and the head of the Food, Farming, and Countryside Commission (FFCC), have been appointed to the Governing Council of the Royal Agricultural University (RAU).
The new members – property and business consultant Hugh Baker, "The Black Farmer" Wilfred Emmanuel-Jones MBE, FT columnist and woodland owner Joy Lo Dico, UK Health Security Agency director Jason Makepeace, independent agricultural consultant David Morgan, and FFCC Chief Executive and organic farmer Sue Pritchard - were welcomed to the University's first Governing Council meeting of the year by Dame Fiona Reynolds, who took over as Chair of the Governing Council in January.
Dame Fiona said: "This is a stellar team and, together with the existing governors, we have a vital job to do. I'm delighted to welcome them all to be part of the RAU."
At the meeting, Dame Fiona also announced that Kim Frost, who has been an independent member of the Governing Council since March 2021, has now been appointed as Deputy Chair. The new Governors join other existing Council members Bob Branson, Dr Catherine MacKenzie, Neil Scott, and Susan Steer, as well as RAU Vice-Chancellor Peter McCaffery, staff Governor Phil Hudson, and a student Governor who is yet to be elected.
Kim Frost said: "I am proud and honoured to be appointed Deputy Chair and I look forward to working with Dame Fiona and my fellow governors, new and existing, to help the University on its journey to even greater success in the future."
The new team of Governors will work with the RAU's Executive Group, led by the Vice-Chancellor, to guide the University in fulfilling its role as a leading educator, researcher, and solution-finder at a time of unprecedented change and opportunity for farming, food production, rural land use, and enterprises. As well as attending the Governing Council meeting, the Governors had a tour of the University's Cirencester campus and met with students and staff.
Hugh Baker said: "Having been a student at what was then the Royal Agricultural College, some time ago now, and having had the benefit of the opportunities that the qualification gave me, it felt like the right time to give something back to ensure that future generations have the same chances as I did."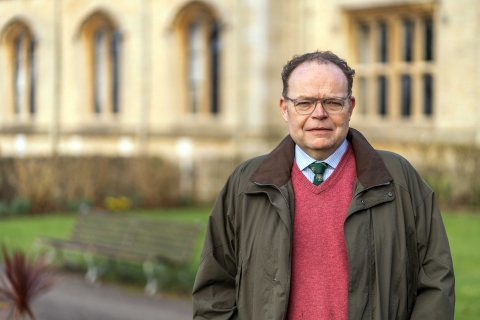 Wilfred Emmanuel-Jones said: "Joining the RAU's Governing Council is a huge honour for me. I've been lucky enough to have worked with the University on several initiatives previously, including the Young City Farmers Scheme, which has given me the opportunity to help shape the pathways and passions of future British farmers.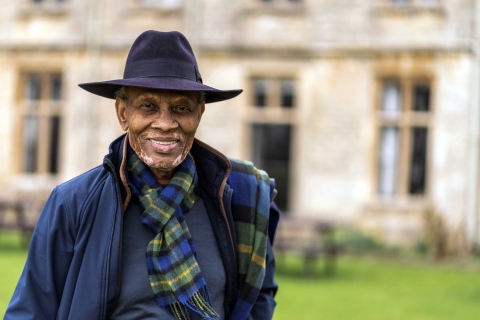 "As one of Britain's only black farmers, my role as Governor will allow me to bring more diversity to the British agricultural industry but also to attract new, fresh blood to it. Our farmers are the lifeblood of British agriculture and I'm fiercely passionate about educating and attracting young people to the industry. My own love for farming began as a boy on my father's allotment - this sparked the dream of running my own farm which has since grown beyond anything I could have imagined."
Joy Lo Dico said: "I am delighted to be joining the Governing Council of the Royal Agricultural University. Those who study at the RAU are the future stewards of our landscapes and it will be great to be part of that discussion and to bring new perspectives to it."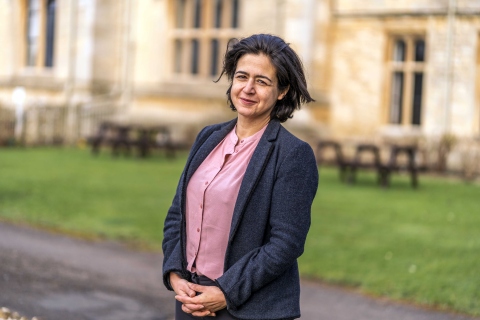 Jason Makepeace said: "I'm really excited to be joining RAU's Governing Council at a time when we are all so aware of our responsibility to our future environment. I'm looking forward to helping ensure that we give RAU's students and graduates every opportunity to take a leading role in stewarding, and even improving, our precious natural resources.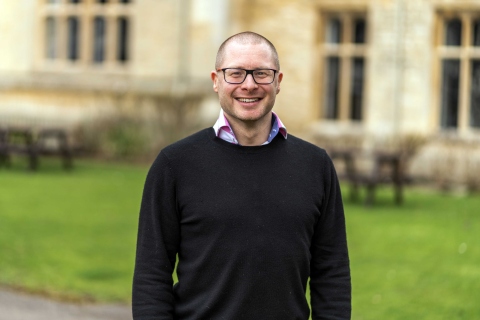 "I'm keen to help the RAU learn all we can about how life and learning has changed during the pandemic and to make sure that we harness that insight to help our next cohorts of students make the most of their time at the RAU and beyond."
David Morgan said: "Having spent my entire career in agriculture, I am honoured to support the world-renowned work of the RAU in guiding the next generation of agriculturalists to fulfil their full potential. I hope that my global experience and understanding of the vital role of technological development in agriculture will contribute to the continued success of the RAU."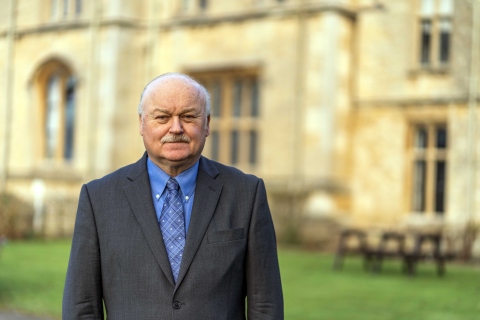 Sue Pritchard said: "I'm delighted to be joining the Governing Council, to help the RAU bring its considerable heft and expertise to act on the grand challenges of our time. Farming and the countryside are central to tackling the triple crisis in climate, nature and health, improving how we produce food, steward land for many purposes, and promote a thriving rural economy.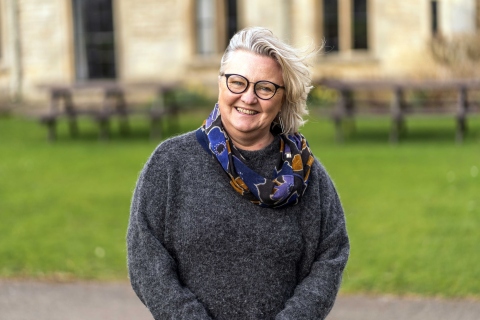 "At the heart of meeting these challenges is the education, training, and development of young people - those who want to live and work in the countryside, and those who want to help meet these challenges which will have such an impact on them and future generations."
Speaking at the Governing Council meeting, RAU Vice-Chancellor Professor Peter McCaffery welcomed the new members and said: "Governing a university is never an easy matter and all universities want to have a Governing Council of all the talents. With our latest round of appointments, I am delighted we now have a full house in this regard."
Main image pictured (L-R) are: Hugh Baker, Kim Frost, Wilfred Emmanuel-Jones, Dame Fiona Reynolds, Joy Lo Dico, David Morgan, and Jason Makepeace.