Date published:07 Oct 2020
Elin Havard and Amelia Preston have each received a 'Centenary Award' bursary for their postgraduate agricultural studies from the NFU Mutual Charitable Trust.
The Centenary Award was launched by the UK's leading rural insurer NFU Mutual to celebrate its 100th anniversary in 2010. It provides annual bursaries to pay up to 75% of course fees for selected postgraduate students in agriculture, Elin and Amelia were two of only three students from across the UK to have been chosen for the award in 2020.
Elin Havard, was selected for the award to support her MBA Innovation in Sustainable Food and Agriculture. Elin's course, which she is undertaking on a part-time basis, will enable a deeper understanding and appreciation of agricultural business management and innovation in food supply chains.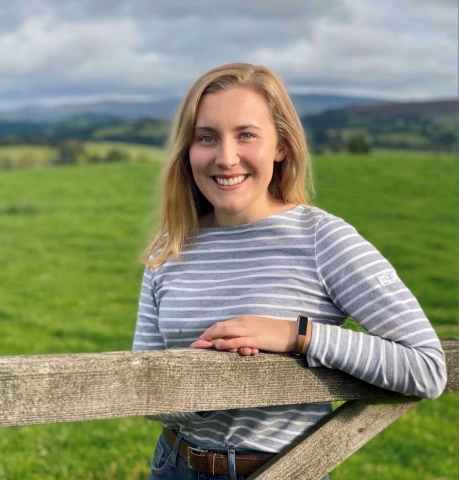 Elin's interest in farming began at very early age and she has a real passion for making a difference to the agricultural industry in her future career. Elin explained how the award will help her to achieve her ambitions: "Having grown up on a beef and sheep farm, my interest in agriculture was instilled in me as a child. I relish this opportunity to further my understanding and gain the skills required to contribute positively to the future of our industry."
Elin added: "It is a real honour to have NFU Mutual supporting my postgraduate studies. In a time of significant and often unpredictable change, the need for a sustainable food system has never been greater."
Amelia Preston is studying for an MSc Sustainable Food and Agricultural Policy and will provide a deeper understanding and appreciation of the current challenges and opportunities which affect the sustainability of the agri-food sector.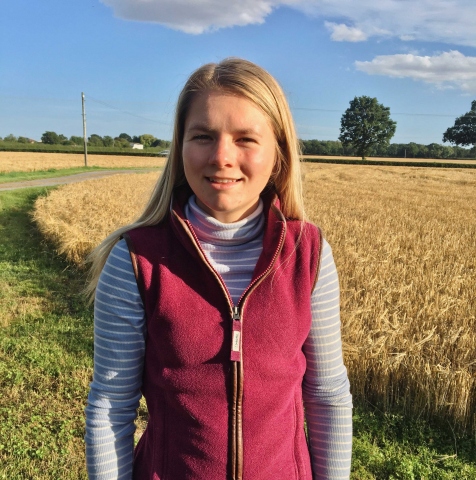 Amelia said the following about the award: "Sustainable food and agriculture policy is of paramount importance to the present UK agricultural industry. Post-Brexit trading provides a key window of opportunity for agriculturalists to champion UK agri-food products and resilient food production policies. My postgraduate course will enable me to understand policy makers' decisions so that I am able to contribute towards agricultural policymaking in my future career."
Amelia added: " I aspire to make a positive contribution to UK agriculture and play an active role in the farming community and my ambition is to become a key advisor on agricultural policy."
Announcing the award's recipients for 2020, Jim McLaren, NFU Mutual Chairman, said: "Research and innovation are essential for our agricultural industry to achieve improved productivity and sustainable management of our natural resources. Our aim for the Centenary Award is to support promising individuals who are passionate about making a difference to the future of UK farming."
Mr McLaren added: "We are delighted to be supporting Elin and Amelia's postgraduate courses with our Centenary Award bursary, and wish them all the very best for their studies."
Centenary Award bursaries will again be available in 2021. Applications for the award next year will be invited from the start of January 2021. In the meantime, information about the scheme can be found on the NFU Mutual website: www.nfumutual.co.uk.
Prospective postgraduate agricultural students who would like to find out more about the award can also contact centenary_award@nfumutual.co.uk.