Farm491 is a leading UK based AgriTech incubator and innovation space based at the Royal Agricultural University, supporting entrepreneurs as they advance their business with potential for impact in the agricultural sector.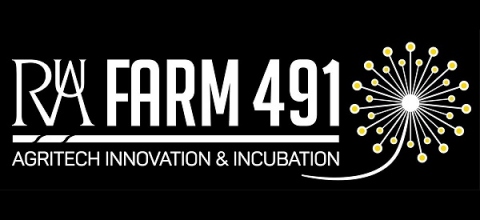 Farm491 support AgriTech and agri-food entrepreneurs in converting their idea or technology into a viable and successful business. This is achieved through Farm491 membership, which provides access to a network of mentors, investors, service providers and farmers, as well as active in-house support to help businesses find the root cause of any hurdles, and establish a plan of action in order to increase the probability of success. 
What we offer:
1-1 support to help develop key focus areas such as strategic advice, hiring and investor readiness
Access to our strong network – mentors, investors and farmers
Invitations to exclusive events, such as investor days and farmer focus groups
Potential to collaborate with RAU students and academics
Hot-desking, practical workshops and offices
Promotion and exposure within the industry
Farm491 locations
The Alliston Centre - Farm491 HQ, includes office space and hot-desking facilities
Trent Lodge - office space
Harnhill Workshops - hot-desking and workshop space
Free to attend workshops
Farm491 are able to offer free workshops, part-funded by GFirst LEP and the European Regional Development Fund. The two-day workshops are designed to provide the bespoke support, tools, and knowledge that innovators need to turn their AgriTech concept into a transformative product or service. Over the two-day workshops we focus on the why and vision of your business, and in doing so help you to communicate your concept, product or service to the right market with a clear idea of how you will disrupt or assist the agricultural industry.
Farm491 offers this for innovators, start-ups and existing AgriTech enterprises both locally and nationally. During the two days, delegates will also develop their elevator pitch and by the end of the workshop have an investor ready elevator pitch.
Student membership
Membership to Farm491 is free for RAU students. Come and visit us in the Alliston Centre or email farm491@rau.ac.uk if you would like to learn more.
Visit the Farm491 website to see our list of events.