At the Royal Agricultural University, you are perfectly situated to explore everything the South West has to offer.
With its pretty Cotswold streets and medieval wool merchants' houses, buzzing social scene and great nightlife it's easy to see why so many students never want to leave Cirencester - even after graduating!
Cirencester, known as the 'Capital of the Cotswolds' is a thriving student town with a great sense of history awash with museums, art galleries, speciality shops, boutiques, delis and antiques and collectables markets. 
Just a 15-minute stroll from the University, the market town has an eclectic, artisan feel popular with all ages. However, the more serious shoppers head to Bath and Cheltenham or the fashionable designer outlet villages in nearby Swindon and Bicester to grab a bargain.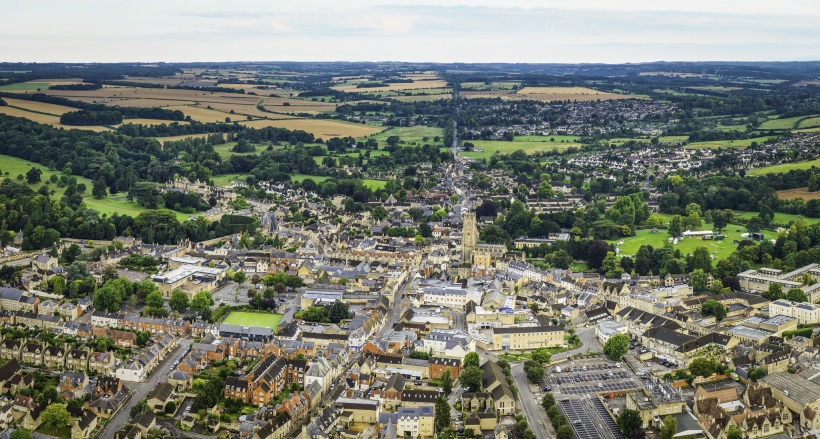 A great night out
Cirencester is a great night out, whatever your taste. Clubs, pubs, bars, restaurants - there really is something for everyone. Firm student favourites are dedicated student club nights at 'Seventeen Black' and 'Reva' as well as the infamous signature cocktails at 'Somewhere Else'.
There's also some great country pubs nearby. 
The great outdoors
Cirencester has plenty of green space to enjoy. Cirencester Park in the centre of the town is an ideal place to take your books and revise in the sun.
In the warmer months, many students enjoy swimming in natural spring water at the park Lido, the oldest open-air swimming pool in the UK dating back to 1869.
For the sportier individuals, Cotswold Water Park offers kayaking, canoeing, sailing, rowing, wakeboarding, and windsurfing across its magnificent 150 lakes. For some fast fun on the water, why not have a go at an inflatable ride, being towed along at great speeds on doughnuts, ringos, or bananas? All these high speed, wet water, white-knuckle rides are just 15 minutes away from the University campus.
Great days out
Hugely popular days out enjoyed by students throughout the year include Badminton Horse Trials, Cheltenham Festival, Race Days and Point to Points and sporting days out at Gloucester or Bath Rugby.
A great location
With Bath, Bristol, Oxford, and Cheltenham all within an hour's drive of the University; and hourly direct trains to London Paddington (just 80 minutes away) Cirencester is geographically well placed.
Why not join us and make the 'Capital of the Cotswolds' your home?