The Institute of Agricultural Management (IAgrM) Leadership Development Programme (LDP)
The Leadership Development Programme is the leading executive level policy course for those engaged in the agricultural and land-based sector.
Cirencester │Brussels │ Westminster
Do you have a willingness and desire to lead within the wider agricultural and associated industries? Are you looking to become a more impactful leader?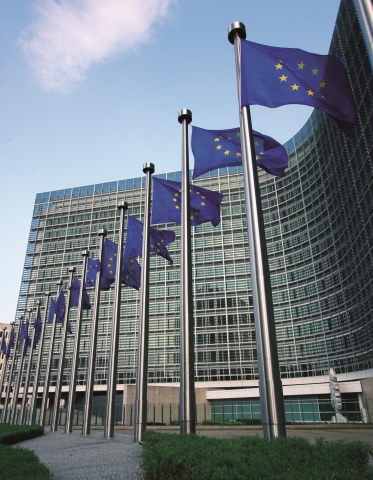 The Royal Agricultural University (RAU) and the Institute of Agricultural Management (IAgrM) have a proud and long-standing history of delivering the leading, executive level policy course for those working at a senior level within the agricultural and land-based sector.
Designed for individuals with a real desire to effect change, the Institute of Agricultural Management (IAgrM) Leadership Course provides unparalleled access and interaction with the most influential sector leaders from production, retail and policy across the entire food and farming industry.
The only one of its kind, this three-week residential programme, delivered in Cirencester, Brussels and Westminster, is aimed at the more proficient candidate who is already in a management role within their business and aspires to challenge and empower their leadership and management potential.
Facilitated and designed to make the most efficient use of time, this master's level training programme develops an understanding of policy making in the UK and Brussels, arming you with a toolkit and network for the next step of your career journey within the agri-food sector.
You'll reflect on the big issues of the day during the three-week intensive residential course with a laser focus on:
The UK Industry Leaders and Policies
The EU and International Affairs
Management and Communication Skills
Personal Development
Previous Course Director, the late Professor John Alliston said:
"The inspiration for the course came as an outcome of my Nuffield Farming Scholarships Trust Jubilee Award report and the Institute of Agricultural Management report into Leadership Courses around the world. The development of this programme is a continual process and the support of many individuals and organisations has been an essential element of its success".
Course team
Professor Wynn Jones OBE
Emeritus Professor and past Principal and Chief Executive of Harper Adams University, Wynne leads the programme with authority garnered from his outstanding and consistent leadership contribution to UK agricultural policy, higher education, research, innovation and knowledge transfer.
Robert Shepherd
Robert brings the leadership expertise of his past military service. He now runs the family farming business in Hampshire, chairs a sizeable environmental Farming Cluster group and has current involvements with various agricultural policy groups.
Professor Louise Manning
For over 30 years Professor Manning has worked in the agri-food supply chain, encompassing a range of roles. Her research and consultancy expertise lie in food integrity including food safety and quality, food crime, governance, business ethics, social and corporate responsibility. With experience of working throughout Europe and Africa, Louise brings a strong background in developing professional development programmes, applied research, and promoting innovation.
Programme dates 2020*
Week 1

23-28 February

Royal Agricultural University, Cirencester
Focus on personal development, leadership assessment, change management and media training

Week 2

29 March - 2 April

Brussels
Exclusive access to UK/EU influential policy makers

Week 3

19 - 24 April

Westminster, London
Interaction with the political leadership of Westminster
Please note: To guarantee an outstanding delegate experience, places are limited to 12 places for 2020 entry.
As in previous years, relationships made between the delegates of this unique, masters level programme will offer a life-long network of opportunities.
*Dates to be confirmed
Contact Elizabeth Badger, Professional Development Manager now to register your interest in the 2020 programme.
Tel: 01285 889879
Email: elizabeth.badger@rau.ac.uk
How to apply
If you would like to apply for the course please complete the application form and email it to elizabeth.badger@rau.ac.uk by 31 July 2019. Click here to download the course details.
| | |
| --- | --- |
| Application deadline | 31 July 2019 |
| Interviews | 2 October 2019 at the Royal Agricultural University campus in Cirencester |
| Course start date | 23 February 2020 |
| Cost | £7,500 to cover accommodation and food for the duration and travel to Brussels from London |

Further information
Please visit https://www.iagrm.org.uk/ to find out more about the Institute of Agricultural Management.
Click here to download a PDF copy of the IAgrM promotional leaflet.
Course funding
If you would like to discuss possible sources of help towards funding call the office on 01285 889879.