This course will give you a quality mixed general practice real estate qualification with the possibility of international, residential and other specialisations.
Course overview
Real estate has become a global asset entity. It provides homes in communities, underpins a dynamic economy, and has significant environmental and energy security implications. To service this critical sector industry looks for independently-minded and competent graduates with domestic and international awareness.

This rigorous and challenging programme equips students with the intellectual mind-set, vocationally orientated knowledge and professional competencies to evalutate markets, property investments and development projects. If you have professional real estate career aspirations it prepares you to enter practice.

For those seeking a career in real estate, the RICS accredited MSc Real Estate degree provides full-time and part-time routes to complete professional status. Students gain a well-regarded mixed general practice real estate qualification, with the possibility of international, residential and other specialisms. In other sectors, a MSc Real Estate qualification differentiates you and enhances your professional standing.

After graduation, full-time students who complete two years of professional training can register for the Assessment of Professional Competence (APC) and apply for MRICS designation as a Chartered Surveyor. Part-time students, if in approved relevant work, may apply for their APC registration upon enrolment to the programme.

The MSc also offers multiple opportunities for professional enrichment, including: site visits to live developments, industry guest speakers, Real Estate Society events, and the possibility of an overseas field trip (subject to numbers and at extra cost) which in recent years has included trips to Hong Kong, Singapore and Dubai.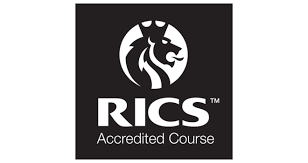 If you are interested in finding out more about the Royal Institution of Chartered Surveyors (RICS), they have produced this short video highlighting their recent work.
Ready to take the plunge? Apply now
Applications to study for postgraduate degrees need to be made directly through the University.
You can now apply via our website, using the online application form.
Alternatively, if you are unable access the online form you can call Admissions on 01285 889 912, or email admissions@rau.ac.uk.
We recommend applicants keep a copy of the completed form for their records.
EU and overseas postgraduate applicants should aim to submit their application the latest by 18 July. Applicants with conditional offers need to meet their conditions the latest by 1 August. This deadline for international applicants is in place so as to ensure they have sufficient time to apply and obtain the required student visa to study in the UK by the start of the academic year
UK applicants should aim to submit their application the latest by 31 August
Applications for September 2023 entry will open on our website closer to November 2022. If you are applying for a 2023 Chevening Scholarship you can submit your scholarship application prior to receiving a course offer. Further details can be found on the application timeline and eligibility criteria sections on the Chevening website.
Course options