This is a highly-regarded course which equips graduates for a rewarding and challenging career in the management of land, property, and business in the countryside.
Course overview
If you are looking to fast-track your way to a career as a Chartered Surveyor, look no further. This course, developed in partnership with the Royal Institution of Chartered Surveyors (RICS), is highly regarded by the industry where our graduates go on to secure roles with national, regional and international firms, as well as for private and public property owners.
This course is aimed at those people who are wanting to qualify as a Chartered Surveyor specialising in the management of rural land and property. As well as agricultural land and woodland, farms and rural estates will often include other types of property; for example, residential dwellings and non-agricultural buildings let to other businesses in addition to water or wilderness. They often, therefore, support a diverse range of rural businesses and enterprises including farming, food production, tourism and energy generation. In addition the way in which rural land and property is managed also plays a vital role in the health of the natural environment in rural areas, and also in the life of the communities within it. Land and rural property managers are therefore required to provide a wide range of advice to not only estate owners, but also farmers, tenants and rural business owners. This leads to a varied and interesting career.

To help prepare you for such a career this course covers a diverse range of subject areas including rural property law, farm and rural estate business management, and the management of the natural environment. Furthermore, due to our partnership with the Royal Institution of Chartered Surveyors (RICS), most of the graduates from this course will go on to complete the RICS 'Assessment of Professional Competence' to qualify as a Chartered Surveyor. In addition, the course can also prepare you to become a Fellow of the Central Association of Agricultural Valuers.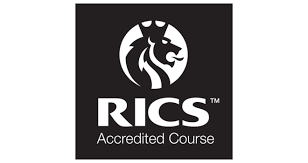 If you are interested in finding out more about the Royal Institution of Chartered Surveyors (RICS), they have produced this short video highlighting their recent work.
Ready to take the plunge? Apply now
Applications to study for postgraduate degrees need to be made directly through the University.
You can now apply via our website, using the online application form.
Alternatively, if you are unable access the online form you can call Admissions on 01285 889 912, or email admissions@rau.ac.uk.
We recommend applicants keep a copy of the completed form for their records.
EU and overseas postgraduate applicants should aim to submit their application the latest by 18 July. Applicants with conditional offers need to meet their conditions the latest by 1 August. This deadline for international applicants is in place so as to ensure they have sufficient time to apply and obtain the required student visa to study in the UK by the start of the academic year
UK applicants should aim to submit their application the latest by 31 August
Applications for September 2023 entry will open on our website closer to November 2022. If you are applying for a 2023 Chevening Scholarship you can submit your scholarship application prior to receiving a course offer. Further details can be found on the application timeline and eligibility criteria sections on the Chevening website.
Course options