Fossehill is the home of the Royal Agricultural University equine enterprise, situated in glorious Cotswold countryside and within easy reach of the main University campus. RAU Fossehill is a commercial unit providing DIY livery, as well as supporting the RAU with equestrian education and academic research.
Well-equipped equine centre
A transcript of the video can be found here.
Our aim is to provide competitively priced DIY livery, with the option to purchase additional services such as weekend care packages, mucking out and pasture management. We provide ample year-round turnout which sets us apart from the vast majority of University run livery facilities.
The stables are set out in 8 barns ranging in size from 3 to 31 stables. The barns have been designed to allow good undercover working conditions and are light and airy with 7 secure tack rooms. There are 58 paddocks fenced with electric rope; all have mains fed water troughs.
There is a 30x 60m enclosed floodlit outdoor arena with an excellent Martin Collins surface which is used by livery clients and also for clinics run by external trainers. A 990 x 5m all-weather circular exercise track and a horse walker are also available and there is excellent off-road hacking. There is ample parking for cars, trailers and lorries.
**New for 2020: We now offer onsite coaching for students and their horses.**
From September 2020, alongside standard DIY we are now offering a range of new packages including:
A Monday to Friday 'Study Package' featuring full care of your horse when University life is busiest during the week
A 'Weekender Package' which will enable to you travel home leaving us to look after your horse from Friday evening to Monday morning
A limited number of Full Livery slots
These packages represent better value for money than DIY plus pay-as-you-go extra services.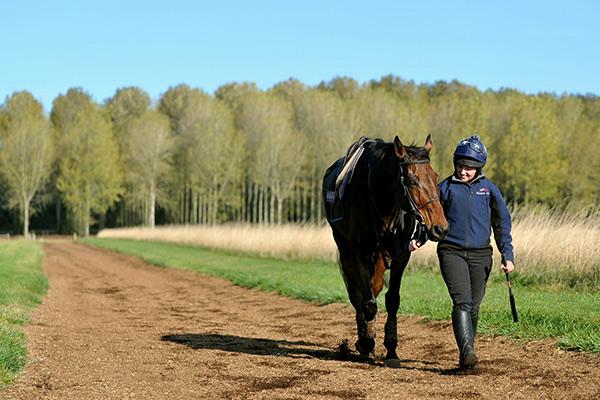 Scientific research and teaching
RAU Fossehill has always helped run scientific projects for both commercial companies and students. Research focuses on observational and non-invasive studies in nutrition, parasitology, behaviour and welfare. Each year, a number of students use the facilities, such as the canter track (shown below) for their final year and master's dissertation projects. Students also benefit from using RAU Fossehill for practical equine lectures and demonstrations.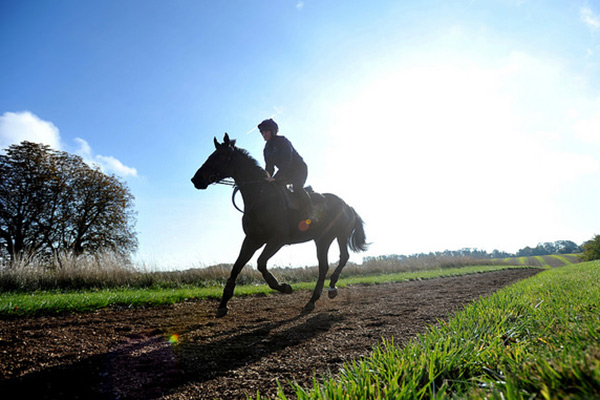 The British Horse Society rating
In January 2019, the facilities at Fossehill were inspected by The British Horse Society and judged as highly commended in five categories, commended in two and approved in one category. More details on The BHS site.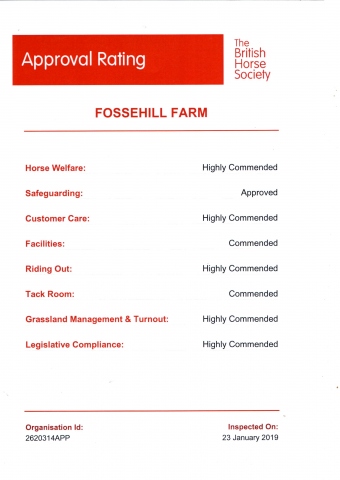 Find us
Fossehill, Coates, Cirencester, GL7 6NX