FdSc Business and Enterprise
Duration
2 years (Full-time) or 4 years (Part-time)
This course will equip you with the knowledge, understanding and much sought after business management skills required to succeed in industry. In today's changing economic landscape, you will study on a course designed to meet the needs of the future.
Course overview
**Course available for 2024 entry only. Subject to Validation**
You will explore core business disciplines and develop practical and academic expertise in creativity and leadership. You will learn about sustainable business management by examining finance, marketing and business strategy as well as benefiting from access to a host of CV-enhancing activities such as our Enterprise and Entrepreneurship Programme, business plan competitions, careers fairs and mentoring activities.
You will visit entrepreneurs and their businesses with a view to learn the character traits of successful entrepreneurs.
We also offer you the additional opportunity of progressing on to the final year of our BSc (Hons) Business Management. Progression opportunities will also be available to appropriate honours conversion programmes at other HEIs in the UK.
Work placement
You will complete a period of required work experience during the summer holiday between your first and second year. This will allow you to put the knowledge and skills that you have gained in the first year into practice in the workplace and gain industry contacts before you graduate.
Image

Image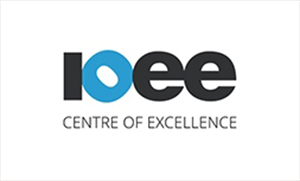 Image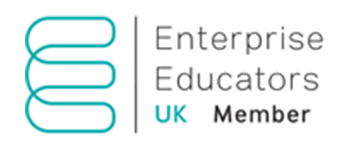 Image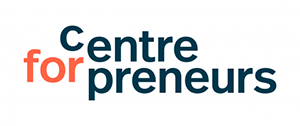 Image

Course content
You will gain the fundamentals in your first year through core modules and teaching based on practical and work- related situations. In your second year you will develop broader business and management skills and there will be many opportunities to engage with individual entrepreneurs and entrepreneurial businesses to gain valuable, hands-on experience. You will be assessed through a wide range of techniques including research projects, case studies, business plans, portfolios, presentations and practical skills.
Timetables
Please note that while we make every effort to ensure that timetables are as student-friendly as possible, scheduled teaching can take place on any day of the week. Wednesday afternoons are normally reserved for sports and societies activities.
Modules*
Each module is worth a specified number of credits. Each credit equates to 10 hours of total study time. Total study time includes scheduled teaching, independent study and assessment activity.
Full-time students normally take modules worth 60 credits per 15 week semester but this can vary depending on your elective choice. Part-time students taking proportionally fewer credits per semester. All students take a total of 120 credits per level and 240 credits for the foundation degree as a whole. The overall grade for your foundation degree is based on marks obtained for modules taken at level 4 and level 5 (weighted 30:70) accordingly.
The modules available for this degree are shown below. They may change for your year of study as we regularly review our module offerings to ensure they're informed by the latest research and teaching methods.
Year one
1236 Entrepreneurship in Action
1416 Idea Development and Validation
1443 Business Finance and Accounts
1551 Principles of Marketing
1552 Developing Academic Skills
TBC The Economics of Business, Sustainability and Politics
1556 Business Informatics
1557 People and Organisations
Year two
2032 Marketing Management
2267 Introduction to Research Skills
2347 Growing a Business
2500 Professional Sales Practice
2505 Work Based Learning Project
TBC Business Negotiation Skills and Tactics
2501 Financial Management
2507 Business Strategy
*Subject to Validation for the September 2024 start date
Disclaimer information
The University has established various rules and regulations that you must agree to and follow if you accept an offer to study with us. View our full disclaimer notice.
Read More
Careers and graduate destinations
The Royal Agricultural University has a strong reputation for developing highly-skilled, sought-after, employable graduates from a diverse range of backgrounds.
This course will equip you with the skills to following careers within companies in roles such as:
Marketing Account Executive
Project Manager
Sales Manager
Account Manager
Business Owner
Entrepreneur
We have links with a wide range of businesses, through our professional contacts, local Growth Hub, Chamber of Commerce, Enterprise partnership and 175 years of successful Alumni.
Read More
Entry requirements
Typical offers
Required: GCSE minimum five GCSEs at Grade C/4 including English Language and Mathematics (or Maths Numeracy for Welsh applicants) plus satisfactory level 3 qualifications:
A-Level: (example grades CD) – minimum of 56 UCAS tariff points (points to include at least one full A-Level or equivalent qualifications)
C&G Advanced Technical/BTEC - Level 3 Extended Diploma (1080) at Merit-Pass-Pass
International Baccalaureate: 24 points
Access to Higher Education: 45 credits at level 3 of which minimum of 15 must be awarded at Merit or higher. (Pass in Functional Skills level 2 are accepted in lieu of GCSE English & Mathematics)
Other level 3 qualifications will be considered.
Visit the UCAS website to calculate your UCAS Tariff points from the qualifications and grades achieved.
Flexible entry
The University welcomes interest from applicants who may not have the standard entry requirements. A wide range of qualifications and experience are accepted in order to join University degree programmes. The University always considers evidence of personal, professional (APL) and educational experience, (APEL), which show an ability to meet the demands of their intended programme of study.
Further information
Alternative entry routes are available for a range of other qualifications. Prior experience is also considered, subject to approval by the programme manager and admissions staff.
Read more general information about our entry requirements.
International students will also need to achieve IELTS Academic or equivalent at the appropriate level for your programme of study. English language requirements for international students.
For any further help, please contact our admissions team:  
Read More
Fees
Tuition fees cover the cost of a student's academic studies. This usually includes teaching costs, registration and examination fees (not repeat or trailing modules, re-sit fees or coursework resubmission). Any costs associated with work placements will be the student's responsibility.
2024-25 Applicants
For the academic year 2024-25 the tuition fees for this course are: 
|   | UK | International |
| --- | --- | --- |
| Full-time | To be advised | To be advised |
For part-time study, please contact admissions@rau.ac.uk for further information.
Please also refer to the funding your time at university page.
Tuition fees may be subject to an inflationary increase each year as set out in our Access and Participation Plan 2019/20.
If you are an Irish national you can check if you meet the requirements for Home Fees. Please visit the UKCISA website and consult the pdf guide "England HE – who pays Home Fees". First check category '3 years in Republic of Ireland/UK/Islands, settled in UK' or 'Brexit temporary offer for courses starting before 2028: Irish citizens with residence in Europe or overseas territories'. You will possibly need to be fee assessed when you submit an application for study to the RAU.
Scholarships
The University offers a wide range of generous fee waivers and bursaries. To find out more about the these, please visit the bursaries, awards and scholarships page.
Read More
Applications for 2024 entry will open in Autumn 2023
Applications to study at the Royal Agricultural University must be made through the UCAS system. This applies to all undergraduate courses.

Applications should be made by the UCAS deadline to ensure we are able to offer you a place on your first choice course. However, if you have missed the deadline please contact Admissions@rau.ac.uk as there are usually places available.

If you would like to apply during UCAS Extra or Clearing, please check that we have places available.

Applicants wishing to study on a course on a part-time basis will need to apply directly to the RAU.

Please contact admissions@rau.ac.uk to discuss your requirements and obtain an application form.