The RAU aims to provide world-leading focused professional development programmes in rural, agricultural and agri-food supply chain management and leadership so that individuals develop the skills and strategic insight required to lead and manage businesses. Through our activities at the John Oldacre Rural Innovation Centre we provide a range of accredited courses designed to develop the skills essential to optimise and enhance food production and the management of land.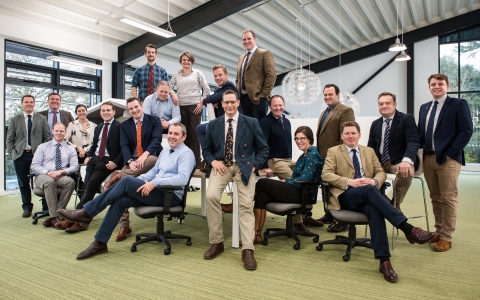 Worshipful Company of Farmers #ACABM19 delegates at the Alliston Centre
The Cirencester Growth Hub and Farm491 host a range of business focused personal development events aimed at developing a range of skills and business acumen.
Whether you are a newcomer or professional, we offer a wide range of practical courses, many of which can lead to qualifications and accreditation.
Working together we can build you a training course to give your staff the knowledge and confidence to help your business succeed.