The Insight into Agriculture (Farming for Non-Farmers) Course is aimed at business professionals working with individuals and businesses in agriculture and/or the wider land-based sector but with little or no previous background experience or knowledge of it. The course provides attendees with an understanding of the inherent agricultural industry fundamentals, focusing specifically on the disciplines of arable, livestock (including poultry), grassland, forestry and farm diversification. The course can be delivered online or residentially over two to four days.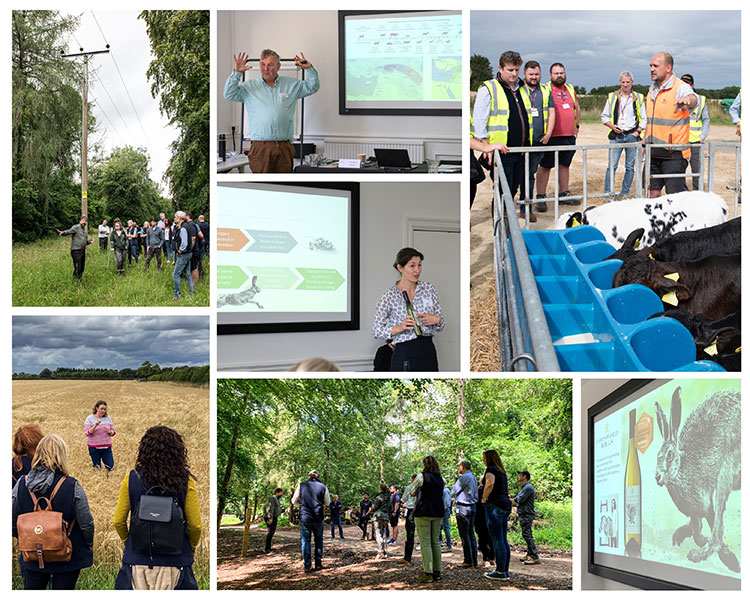 With an introduction to the cycle of the farming year, the course provides delegates with an insight into its impact upon farmers' lives. Combining lecture-based theory with practical examples and site visits (actual or by remote) they will develop and enhance their understanding of the complexities and nuances of the sector. The course will expand their knowledge and add to their professional skillset whilst providing a foundation for further professional development.
Subjects covered include:
The Farming Year
Arable Industry
Livestock and Dairy Husbandry
Commercial Farming
Farm Diversification
Mechanisation and AgriTech
Renewables
Basic Payment Scheme – issues, opportunities and post-Brexit possibilities
Visits to local farms and other relevant land-based agri-businesses
Farm Business Tenancies, Joint Venture, Share and Contract Farming
Business Planning and Business Development
Natural Capital/ Biodiversity Net Gain (Carbon Neutrality)
Future of Farming
 Apply now
For more information, to discuss your/your organization's specific requirements or to book onto an upcoming course, please email: professional.development@rau.ac.uk.