Here are just a few examples of our alumni profiles. You can find all profiles over on our socials and RAU Connect. If you would like to share your story with the community through an alumni profile please email: alumni@rau.ac.uk.
Lewis Steer (Class of 2016)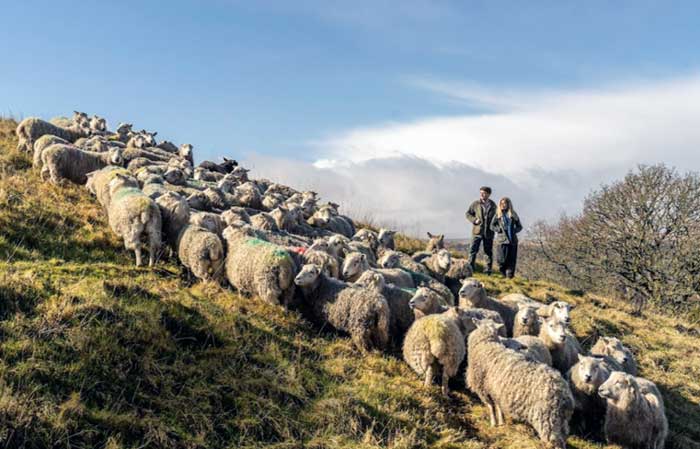 Lewis Steer (RAU alumnus) and Flora Searson founded The Dartmoor Shepherd in 2016 after graduating. Lewis was part of the enterprise society at the RAU which gave him a great launch pad into starting his own business. They are both first and foremost shepherds tending to their 800 strong flock of native Dartmoor sheep on rented ground on Dartmoor. As first-generation shepherds they both felt it was crucial to diversify to make a living from farming without having any land of their own.
They produce luxury high end sheepskin products from their own native flocks as well as supplying hotels and pubs with their slow grown, 100% pasture fed hogget. Six years on and The Dartmoor Shepherd is going from strength to strength. Last year they completed the construction of their own workshop where all their sheepskin products are manufactured. They've opened a shop in Devon that retails all their sheepskin items as well as an online shop.
They also trade across the country at events such as Chelsea Flower Show, Badminton Horse Trials and Country Living Magazine's Christmas Fair. The Dartmoor Shepherd team has recently grown from just the two of them, to now having five incredible employees.
Sophie Ashe (Class of 2019)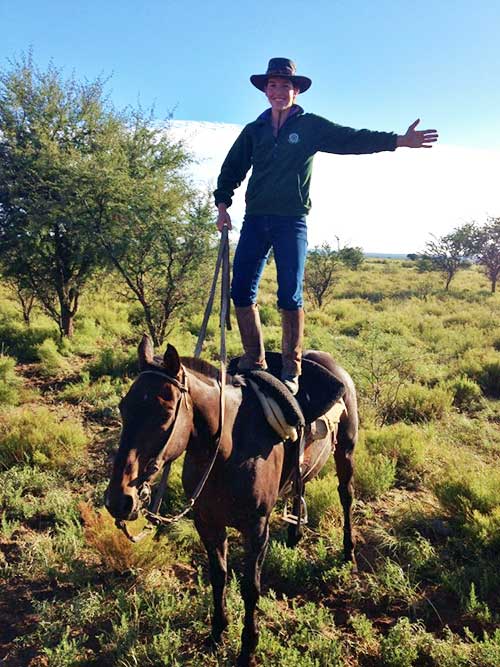 After graduating from the RAU in 2019, Sophia travelled abroad to gain experience and insight to agriculture around the world. She spent five months in Australia, split between working on an Outback cattle station and an ostrich farm, before crossing the ocean for the experience of a lifetime on a cattle ranch in Argentina.
What was initially planned as a six-week visit turned into a three month stay when the Covid-19 pandemic struck. During her time Sophia was exposed to how cattle ranching operates in remote Argentina (- with the nearest town over 150km away), and was looked after by the gauchos developing skills and friendships along the way.
Two years later, in May 2022 after returning from her travels, Sophia launched her book 'Ride Like A Gaucho', sharing all her experiences and stories from her time with the gauchos.
Rebecca Wilson (Class of 2017)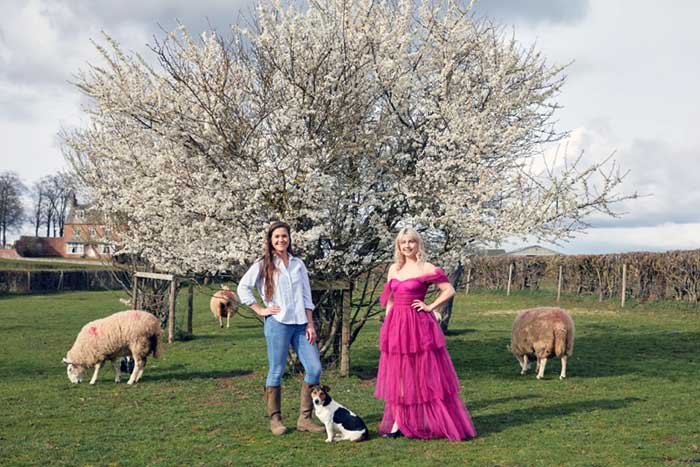 Becca Wilson (RAU alumna) and Lizzie Mclaughlin set up their podcast a little over two years ago. With Becca a fifth generation Yorkshire farmer and Lizzie a self-confessed townie from Middlesborough, the girls found conversation in their differences. Wanting to combine their farming and non-farming perspectives, they decided to set up a podcast to ask the questions so their listeners don't have to. 
Becca says, "the strength of the podcast really has been in our differences. Sometimes, consumers have questions about food, farming and the countryside which they worry about asking, but we're here to help with that!"
Aiming to showcase to the public what really goes into producing our food, the stories behind our farms and the breadth of careers that are available in agriculture, the girls have featured some very recognisable faces. Lizzie says "by speaking with well-known faces, it helps to bridge the gap with the public even more with this sense of familiarity."
George Leakey (Class of 2020)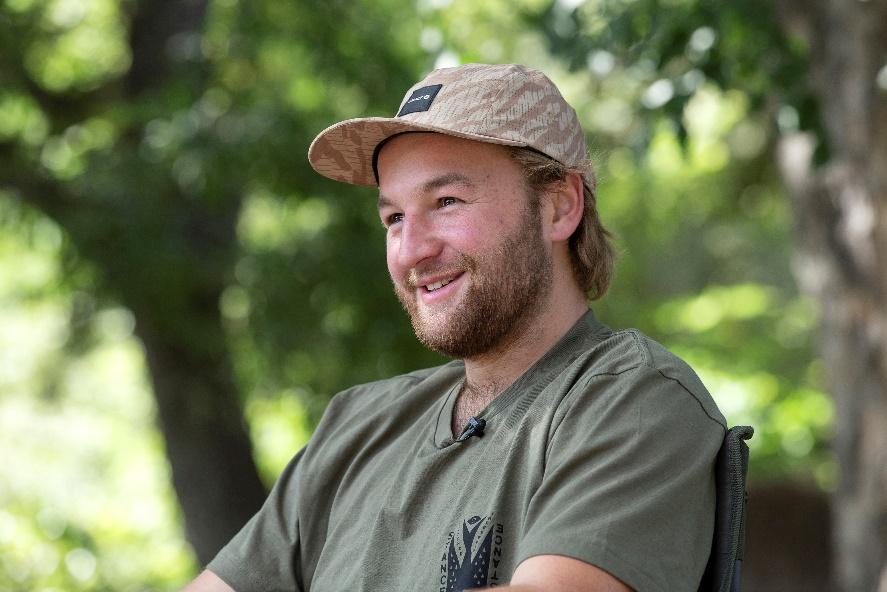 George is a cinematographer based in Nairobi, Kenya. Having been working on wildlife and safari films throughout his time at the RAU, mainly in Kenya, he jumped on the first plane back out there when restrictions allowed.
This was when Leakey Studios took off, something which had been bubbling under the surface for a while. The work George does really varies, but increasingly has been focused in the documentary space; whether that be people or wildlife, often with an adventure element to it.
When speaking with George he said: "The blessing of what we're able to do is that the work for certain brands and companies allows us to shine the light in areas that we really care about. This was the case with Muli, which we filmed in Majengo slum last year, where it was all off the back of a short script written by AC, Dennis Mwaura, and something we were able to press record on very quickly. For us, it's the responsibility that comes with having a camera and an audience."