I chose the Royal Agricultural University to do my degree for many reasons.
By Jess Palmer, 1st Year, BSc (Hons) Agriculture
I looked around three different agricultural universities and the RAU was a special place that stood out for me. They offer an amazing course with a wide range of modules which allows me to have a firm grasp on the industry and trades associated, but the atmosphere is also incredible. All the staff are so friendly and are willing to help you with anything, big or small. If you just send them an email they get back to you either that day or schedule a meeting with you for the next few days. They're so willing to help and be supportive.
The university also offer a student support system to make sure you get the best help, care and attention, with a support hub on campus that is open to students to either schedule a meeting or walk in and have a talk about anything. The course itself is special as it enables students to not only be equipped with the practical skills that come with the industry but also the theory and science of why?, and the opportunity to study subjects around your course so you leave with not just a degree, but the practical skills and a broad understanding of the industry.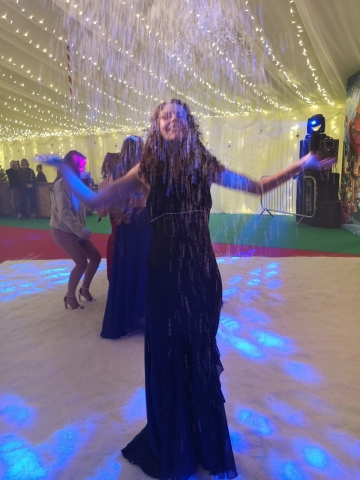 The university also pride themselves in all the extracurricular clubs and societies they offer, ranging from choir, enterprise and salsa dancing to sports such as lacrosse, rugby and netball. There is always something on and a good social atmosphere. They also do themed nights, such as karaoke night at the bar on campus, and on Friday's there's be a DJ or a live band for a social night at the bar. However, if you're more interested in a chilled and relaxed evening then every Wednesday there's movie night at the student lounge and events such as yoga on a Wednesday and waffles on Sundays.
The university's location was also a major selling point, with supermarket shops such as Aldi and Tesco only five minutes away, and the gorgeous market town of Cirencester only a short walk away with easy access to the local train station. It is such a student friendly place to live. There is also a buzzing night life for those who enjoy a night out, but there are also gorgeous and quiet cafes and book shops to explore. All in all, I couldn't tell you one main reason why I chose to study at the RAU, it just ticked all the boxes for me as a place to study and a place I felt I truly belonged.