This course offers proven routes to rewarding careers within rural business, estate management, consultancy and property in the countryside. Bidwells, Strutt and Parker, Carter Jonas, Savills, Fisher German and Brown&Co are some of the nationally recognised businesses our graduates have gone on to work for – and so could you. Together with the Pilkington Farms Partnership the RAU has introduced a generous award designed to reward academic performance and to celebrate excellence and innovation in real estate and land management, to find out more please click on the link at the bottom of the page.
Course overview
Accredited by the Royal Institution of Chartered Surveyors (RICS), you will learn the fundamentals of rural professional practice as well as law, valuation, building construction and management, and planning and development. You will develop an essential understanding of wider business management to enable you to provide effective advice about farm, estate and other rural businesses while gaining an overall understanding of the multi-functionality of rural practice.
Law, valuation, building construction, management, planning and development are all covered, and may be further supplemented by a work placement or internship, should you wish to gain some additional real-world experience and carve your first steps into your future career.
Typically, graduates enter employment in rural practice surveying to undertake the two-year Assessment of Professional Competence (APC) and qualify as chartered surveyors.
Many graduates also seek qualification as Fellows of the Central Association of Agricultural Valuers (CAAV) at the same time as completing the APC. During your time here, you can enjoy the benefits of a student membership of both RICS and CAAV.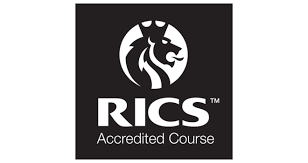 If you are interested in finding out more about the Royal Institution of Chartered Surveyors (RICS), they have produced this short video highlighting their recent work.
Work placement
You will complete 70 hours of work experience as an assessed part of your course with assistance from our Careers Team. Many national and local firms offer paid summer internships. If you wish to undertake an extended period of work placement there is the option to complete a year in the workplace.
You are encouraged to undertake practical farming and professional experience before starting the course. The course manager will be happy to provide further guidance to you about what work experience would be most suitable for your circumstances. Please email william.leschallas@rau.ac.uk.
Many of our students are also recognised as the future of the industry. Hear from Grace Gardiner, finalist in the South West Women in Property Student Awards 2020, talking about sustainability in land management.
A transcript of the course video can be found here.
Ready to take the plunge? Apply now
Applications to study at the Royal Agricultural University must be made through the UCAS system. This applies to all undergraduate courses.
Applications should be made by the UCAS deadline to ensure we are able to offer you a place on your first choice course. However, if you have missed the deadline please contact Admissions@rau.ac.uk as there are usually places available.
If you would like to apply during UCAS Extra or Clearing, please check that we have places available.
Applicants wishing to study on a course on a part-time basis will need to apply directly to the RAU.
Please contact admissions@rau.ac.uk to discuss your requirements and obtain an application form.