Based at the newly established RAU Swindon, this research cluster is examining the historic environment.
This includes a number of archaeological projects in Britain and overseas as well as studies of historically important industrial buildings and landscapes. The group has a strong interest in connections between soils and historic land-use, using shallow geophysics, pXRF and UAV imaging as data sources. Heritage-based regeneration is another area of focus. The cluster has specific expertise in cave and subterranean archaeology both in the UK and Africa.
Cluster members
Collaborators: Professor Mark Horton, Abdallah Khamis (Zanzibar) Dr Laura Basell (Leicester), Dr Eren Morales (UCSC), Dr Shadia Taha (Cambridge), Dr Abdallah Mkumbukwa (State University, Zanzibar)
Funding source: GCRF/AHRC Network Plus Grant, 'Rising form the Depths'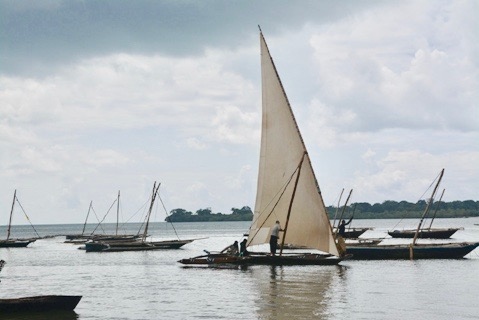 Pemba Island (Zanzibar, Tanzania) retains a strong maritime heritage, from its role as a key trading centre of the Western Indian Ocean from the 8th century. The project investigates the surviving intangible cultural heritage on the coast of East Pemba, through studies of material culture, fishing practices, boat building, and craft production, linked to a study of the ruined sites of the 18th/19th century. The information is being used to sustain the maritime communities, conserve fish and shellfish stock, and protect the cultural heritage. A new maritime museum is being developed in the Zanzibar Stone Town, with the Department of Antiquities and Museums, with displays also planned in the Old Fort in Chake Chake, Pemba Island.
Collaborators: Professor Mark Horton, Dr Cat Jarman, Dr Henry Webber
Funding source: Various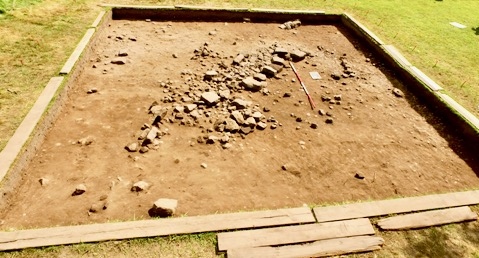 Image Repton: Remains of a possible boat-setting from the Viking Age.
The Great Heathen Army camped at Repton (Derbyshire) in 873-4, and excavations at Repton in between 1974-86, revealed direct evidence for their presence around St Wystan's Church. In order to fully understand the results of these excavations, the research project is working to clarify the nature and size of the Viking encampments at Repton, and nearby Foremark through excavations and survey work. Discoveries include a wide range of material culture from the 9th century, as well as burials and workshops.
Collaborators: Edmund Simons, Professor Mark Horton
Funding sources: Various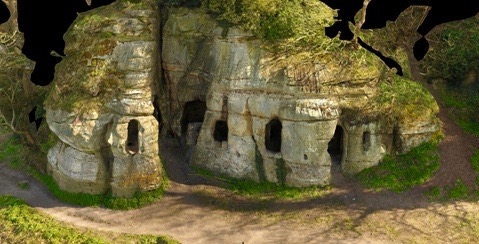 Image - Anchor Caves, Foremark, Derbyshire (3-D model generated through drone imagery)
The soft sandstones of the English Midlands are home to numerous rock-cut buildings. These range from ancient monastic complexes to 19th century rock houses. The project takes a 'building archaeology' approach to these structures for the first time to quantify and understand the origins and development of these enigmatic and unusual structures. Over 50 structures have been identified so far, and careful analysis of their fabric and features allows a chronology to be developed. The project has identified a number of examples that substantially survive from the pre-Conquest period, including the caves at Foremark (Derbyshire), associated with the exiled Northumbrian king and Saint Hardulf / Eardwulf (fl 790-830).